2011 Florida Trail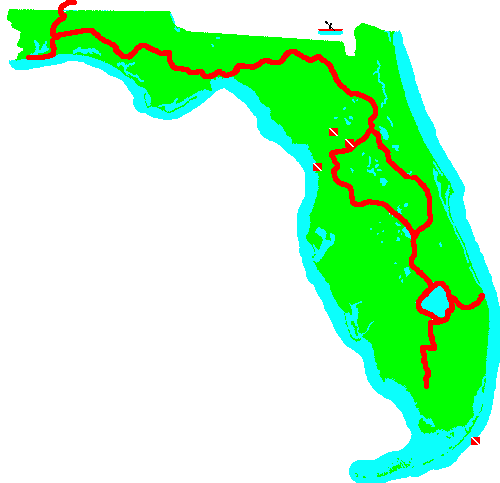 Wednesday - Sunday, January 5th - 9th, 2011
I took the train from San Diego to Los Angeles, Chicago, Washington DC, and finally Miami. There was lots of snow across New Mexico and near Chicago. All the scenery was great.
Four days was too much, as it was a little hard to sleep bouncing around on the train. Plus, as it was winter, it was dark most of the day and I could not enjoy the scenery. Finally, I may have caught a virus or 2 cooped up in the train during flu season. Perhaps future long train trips should be limited to two days and a night, and should be in the summer, when there's lots of daylight so the scenery can be appreciated.
Sunday, January 9th, 2011
I stayed at the Miccosukee Casino along

41 or the Tamiami Trail west of Miami. They have free shuttles from the airport and also shuttled me west to the hike for free, so this may be a reasonable way to get to the trail for other hikers.
Monday, January 10th, 2011
I visited the Miccoskee Museum and headed west to the trail at the Oasis Ranger Station. I visited a Florida Trail Association Work Crew for a while, and thanked them for their efforts. I saw Ravens, Black Vultures, and Gators.
Camp: 10 Mile Camp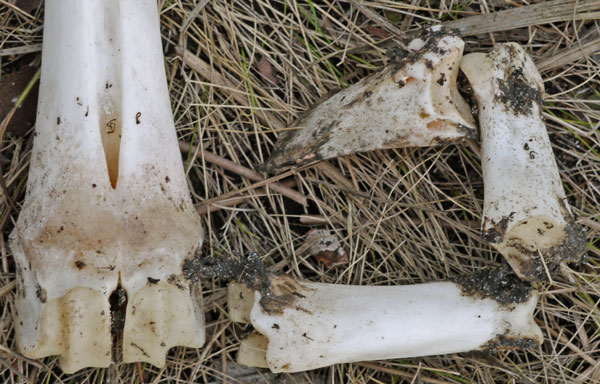 Tuesday, January 11th, 2011
There was lots of mud, but 6" less water than my 2006 hike. At one point drinking water was not easy to find, but I found that cypress domes that still had leaves on the trees still had water in their pools. I saw a Red Bellied Woodpecker and American Crows, plus two Eastern Ribbon Snakes, one with copper green side stripes, the other with yellowish stripes. There were also Raccoon Prints.
Camp: Oak Hill Camp / Hammock
Wednesday, January 12th, 2011
At the

75 Rest stop, the vending machine guys knew all the hikers coming through and had lots of questions. I met one southbound through hiker and he said no sections were flooded all the way to Pensacola (Baloney!!). I took the blue blazed side trail north of

75, which was a more natural hike (not on a dike) through grasslands, pine/palmetto woods, and occasional cypress stands. I met a biologist studying Cougars and saw cougar footprints.
Camp: Panther Camp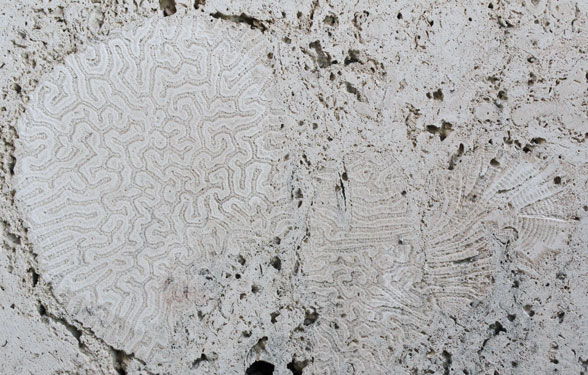 Thursday, January 13th, 2011
The CCC Cabin was a plywood and 2x4 shack, and the Slaughter house was just a slab with scattered nails, so today's archeological sites were not too exciting. I had lunch at Billie Swamp Safari and visited the Ah Tha Thi Ki Museum on the Seminole Reservation. I had blisters on the balls of my feet just behind the big toes. I found a great watermelon along the road.
Camp: Deer Fence Canal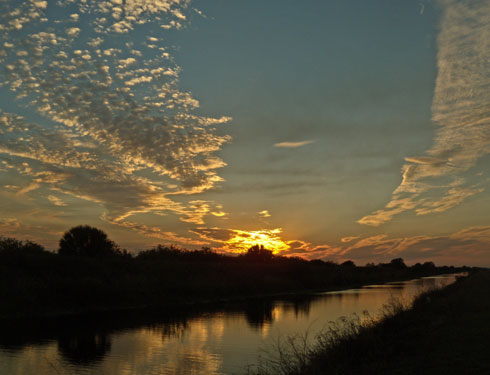 Friday, January 14th, 2011
I found a GPS along the L3 Levee (Amanda's). The blisters did not bother me too much. I saw an Eastern White Tail Deer Buck with a nice rack and Eastern Meadowlarks. I ate some Sugarcane that had fallen from harvest trucks.
Camp: L1E Levee
Saturday, January 15th, 2011
I met a couple who were section hiking the Florida Trail and gave them the GPS to send on to the Florida Trail Association. At Rardin County Park, a family gave me a soda, chips and some birthday cake.
Camp: On Lake Okeechobee north of Rardin County Park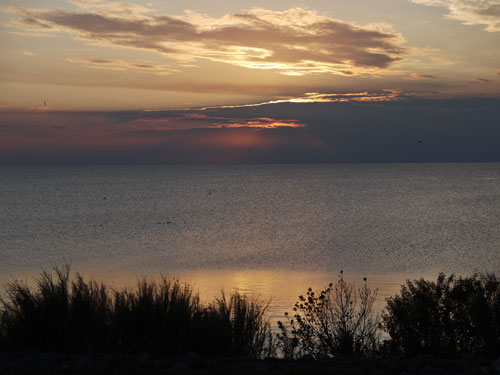 Sunday, January 16th, 2011
I got breakfast and groceries in Pahokee, and also some athlete's foot cream. The dike was under construction between Pahokee and Port Mayaka, so I spent some time on the highway.
Camp: On Lake Okeechobee north of Port Mayaka
Monday, January 17th, 2011
I got a ride from some former Appachian Trail thru hikers and resupplied at a large grocery store in the town of Okeechobee.
Hotel: Town of Okeechobee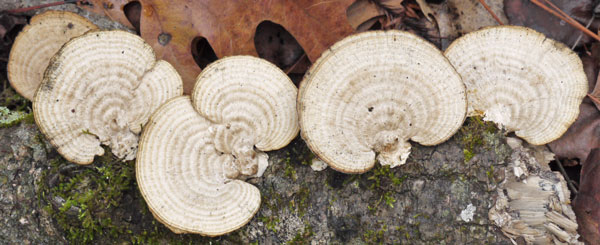 Tuesday, January 18th, 2011
I hiked up the Kissimmee River, watching the Sandhill Cranes, Storks, Black and Turkey Vultures, various egrets, Brown and White Pelicans, and Peacocks. For today's and tomorrow's walk, the trail was rerouted off highways since my 2006 hike
Camp: Yates Marsh
Wednesday - Saturday, January 19th - 22nd, 2011
I was kind of sick, walking few miles per day and camping early. There were many Sandhill Cranes trilling and pairing off.
Sunday, January 23rd, 2011
After a tasty and large buffet breakfast at River Ranch, I met Bernard, a French hiker walking from the keys to 88 Store. We had nice conversations about many trails we had both walked and about common friends as we walked into the 3 Lakes area.
Camp: Dry Pond site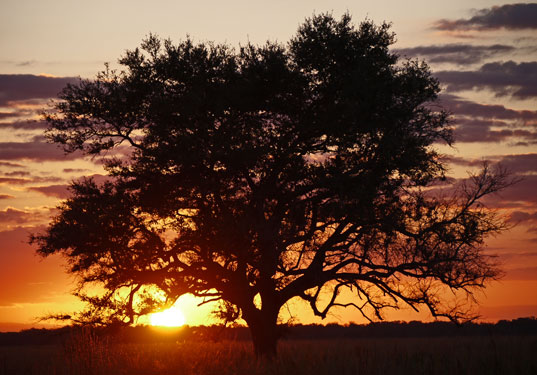 Monday, January 24th, 2011
Bernard and I walked out of 3 Lakes and I got a ride within seconds of arriving at the highway. I went to Saint Cloud and got a motel room.
Tuesday, January 25th, 2011
The day was nice, but with tornados and lighting predicted for the night, I walked the 7 miles of bike path to the town of Kissimmee and got another room.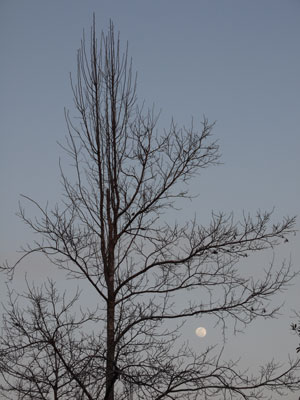 Wednesday, January 26th, 2011
Three inches of rain fell overnight and continued until I got out of the taxi, but the weather cleared for my walk. I started at the Van Fleet Rail Trail. Much of the trail was six inches under water. I saw White Tail Deer, Raccoons, Armadillos, Pileated Woodpeckers, lots of hawks, Sandhill Cranes, and Egrets. Frogs sang all day. I found a can of chili and enjoyed it for dinner.
Camp: Trail Ford Site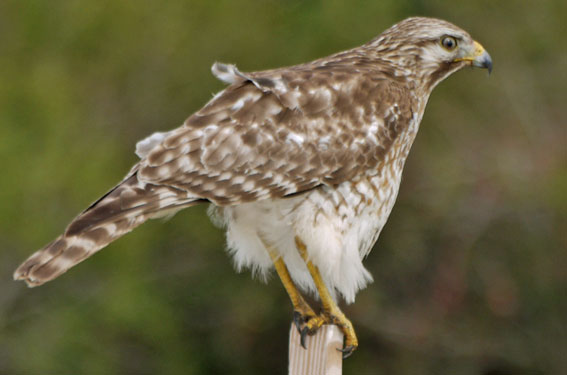 Thursday, January 27th, 2011
There were lots of frogs in the trail register podiums, and I saw gators and egrets. It was a sunny, clear, cold day. The water was tannic, and tasted much better than the algae laden agricultural runoff of the previous days. I met Meg setting up a geocache. She had done much local trail work and was able to give me advice on upcoming segments. There was little flooding of the trail, but areas had neck deep floodlines, deeper at creek crossings.
Camp: Richloam Tract, Withlacoochie State Forest
Friday, January 28th, 2011
I had hotdogs, chocolate milk, and a banana at the gas station at Rich Manor. Charles and Virginia, former FTA chapter presidents and trail workers, pulled over as I walked the highway and convinced me to walk the west bank of the Withlacoochie River, even giving me a ride to the trailhead. That trail was very nice, and I met Dean and Shirley, volunteers out clearing blowdowns. I saw turtles, female Cardinals, and many other birds on the river.
Camp: Croom Tract, Withlacoochie State Forest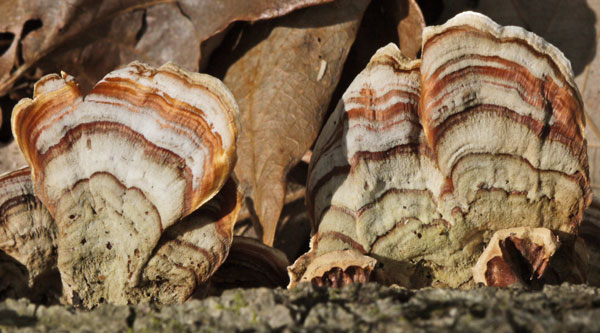 Saturday, January 29th, 2011
I saw 5 deer as I walked the Withlacoochie State Bike Path.
Hotel: Inverness
Sunday, January 30th, 2011
As I continued walking the Withlacoochie State Bike Path, people who had seen me Saturday stopped to talk.
Hotel: Dunnellon
Weather: Rain predicted February 2nd, 3rd, 6th, and 7th.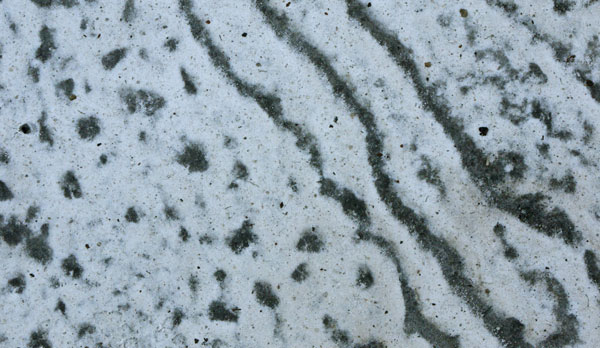 Monday, January 31st, 2011
I walked east on the Cross Florida Greenway, or, as the locals know it, the old Cross Florida Barge Canal. I saw cardinals, and many scorpions under rotten bark or in wood tunnels.
Camp: East of

75 Land Bridge
Tuesday, February 1st, 2011
Trail logs showed 2 thruhikers on the western corridor 5 and 10 days ahead of me. Sandhill Cranes were flying low and trilling. I saw hawks, and found a beer 10 minutes before the end of the day's hike.
Camp: West end of the Ocala National Forest.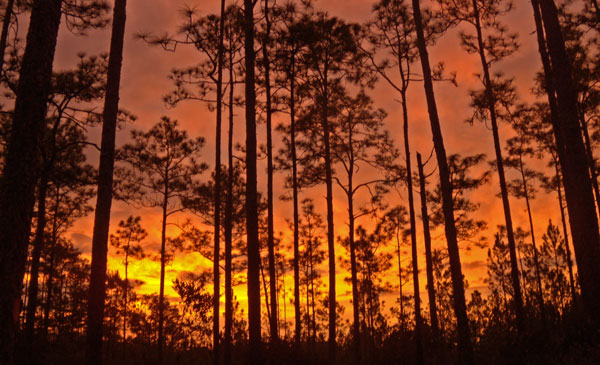 Wednesday, February 2nd, 2011
There were few blazes, lots of overgrowth, and many bear turds in the Ocala National Forest.
Camp: 3 miles short of 88 Store due to start of rain.
Thursday, February 3rd, 2011
It was a great pleasure to find my friend Billygoat camped behind the 88 Store; even greater when I found out he would be sticking around all day and hiking out in the morning. I decided to spend the day with him, and enjoy his company and the food at the 88 Store and the barbecue stand next door.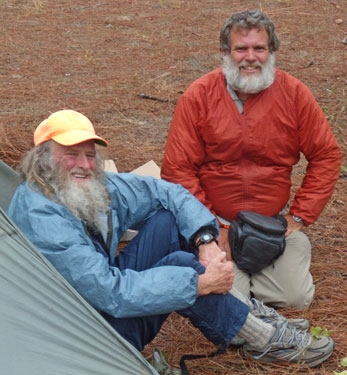 Billygoat said that my plan to hike the Arizona Trail after the Florida Trail would likely bring me to deep snow after just a few hundred miles, and we spent a while brainstorming alternative plans. One possibility was to start the CDT in late March, taking it slow and then hanging out in the Gila NF until the Colorado snows receded. I could buy maps in Silver City of the Gila NF to plan the extra delay loop hikes. He thought it might be interesting to hike the Colorado Trail westbound before the Colorado section of the CDT. Then I might finish the summer's hike at Rawlins, Wyoming, where there is interstate bus service to simplify getting off of, and later returning to, the CDT. The book "Colorado Trail" has full maps and trail descriptions. Durango, the western Colorado Trail terminus, has bus service, as does Denver, the eastern terminus. He thought it would be better to hike the Arizona Trail southbound starting Labor Day or so.
Camp: 88 Store
Friday, February 4th, 2011
I passed through some Red Cockaded Woodpecker plots. These birds are endangered, and biologists paint white stripes around the trunks of their nesting trees to help study and protect them. Sometimes the biologists cut artificial nesting holes in the trees, and cover them with planks. The woodpeckers drill for sap and let it drain, covering entire sections of the trunk in gooey sap to prevent predators from getting to the nests. I've heard stories of snakes climbing trees towards the nests and then falling right off when they reach the sap. I saw a 12" turtle shell and some predated turtle nests. Just before camping, I saw some fairly old/dry bear scats, one with a plastic sausage casing and another with a plastic grocery sack. So I made sure to do a good job of hanging my pack. I saw a large pine that had been struck by lightning, removing a 2x4 strip of wood all the way up the trunk. Usually I just see a strip of bark torn off.
Camp: South of Rodman Reservoir / Dam.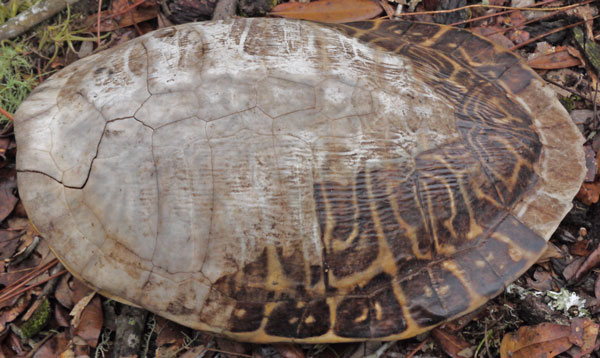 Saturday, February 5th, 2011
I saw Anhingas in the water at Buckman Lock. 100% humidity instantly fogged my camera lense whenever I tried to take a picture.
Camp: Rice Creek Shelter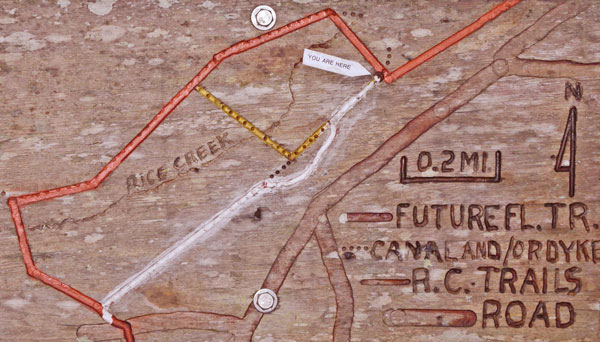 Sunday, February 6th, 2011
I saw 3 White Tail Deer. New routing saved some road walking since my 2006 hike. I found a small machette (Dreamwalker's) in the wet sand and left it in a tree so it would not rust.
Camp: Etonia State Forest
Monday, February 7th, 2011
I saw a fox on this day of icy non-stop drizzle.
Camp: Keystone Airport

Tuesday, February 8th, 2011
Since 2006, the trail had been rerouted off highways onto the Lake Butler - Palatka Rail Corridor, so thanks to the folks who made that happen. Frogs sang and I saw Pileated Woodpeckers and deer. I stopped at 4 stores along the way, and ate heartily.
Camp: Lake Butler Forest, with loud all night noise from dogs, birds, and traffic.
Wednesday, February 9th, 2011
Lake Butler Forest was largely flooded. There were many clearcuts and I could hear harvesting off through the trees. I caught up with Dreamwalker and Chuck Norris's van-supported group. It was nice to socialize after a month of hiking mostly alone. My boots, size 10 Merrell Moab Ventilators, were cracking at the flex points at either end of the balls of my feet, so Chuck took me into town and I bought 10EEEE New Balance Trail Runners as replacements.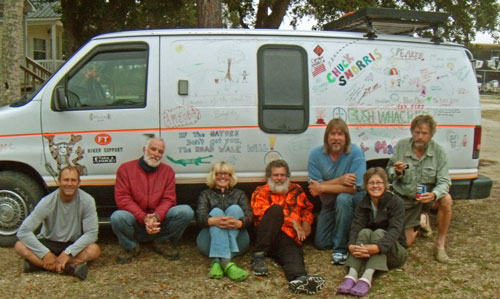 It's funny; I found a few things along the way. One was a nice, expensive Merino wool t-shirt. Turns out Needles with the Chuck Norris group lost it. The GPS: dropped by Amanda with Chuck's group. And finally, the machette belonged to Dreamwalker. All of whom I first met today.
Thursday, February 10th, 2011
It rained hard all night and into the morning. Much of the campsite flooded, and some people had to move tents in the night. I went to a long breakfast in Lake City with the group to escape the morning's rain. Much of the trail was flooded, and big mowers had cut down much of the palmetto through the forest. The new shoes and socks were nice. I met Purple Rose and Amoeba.
Camp: Osceola Shelter
Friday, February 11th, 2011
Much of the forest along the trail had burned, and there were some navigation difficulties. Boardwalks were slippery, and I slid right off one today, as I also did yesterday. I ran into Dreamwalker, Amoeba, Purple Rose, and her husband Purple Sherpa. I saw an Armadillo and a male Cardinal.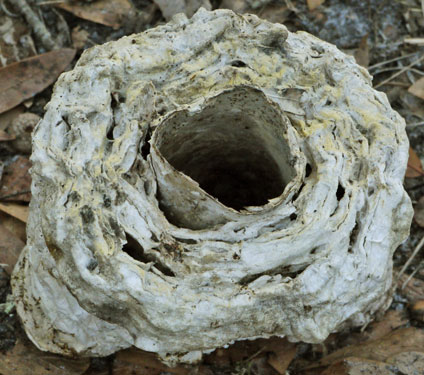 Saturday, February 12th, 2011
I saw 2 deer, some cardinals, and I recognized the takeout boat ramp from my canoe trip down the Suwannee a couple of years ago. I showered, laundered, and resupplied in White Springs. Finally, I rejoined Chuck Norris's group (Needles, April Showers, Bushwhacker, Max, June Cleaver/Amanda, Headin' Out, and Diamond Dave), and would stay with them for days. I walked around an on-trail wedding in Stephen Foster State Park.
Camp: Suwannee River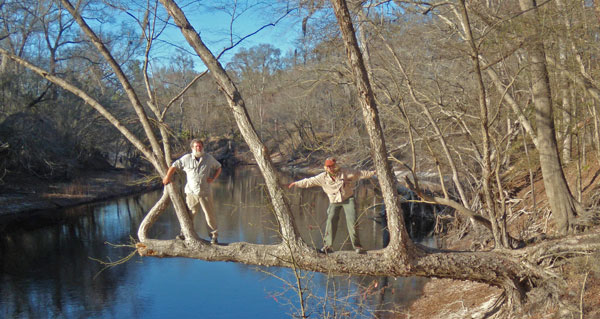 Sunday, February 13th, 2011
Sunshine! Suwannee River! Camp Branch Sinkhole! Good Company! All You Can Eat Chinese!
Hotel: Live Oak - same hotel as canoe trip 2 years before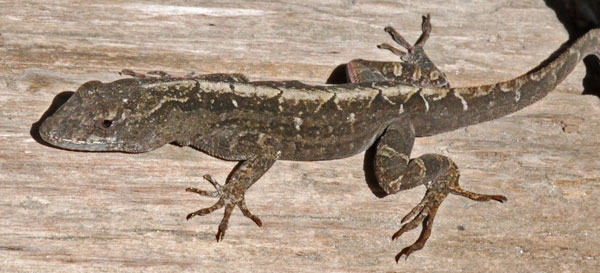 Monday, February 14th, 2011
We slack packed

129 past the Alapaha River. There were lots of cool pictures, good conversations, lizards sunning, and huge oak trees. The weather was pleasant for hiking.
Camp: Holton Creek
Tuesday, February 15th, 2011
The was good weather and there were lots of big turtles as we slack packed. I listened to the plaintive cries of coyotes. I lost track of the group towards the end of the day.
Needles said that the book "I'm Off Then" by Hape Kerkeling would be a good one to explain the cultures of the various nationalities of pilgrims on the Camino de Santiago, which I plan to hike in the coming years. He recommended I start the Camino 100-150 miles into France on the Le Puy route to see yet another culture. Also, he was in favor of walking on to Finisterre, and southward further along the coast towards Portugal.
Camp: Black Unit, 3 Rivers State Forest, Suwannee River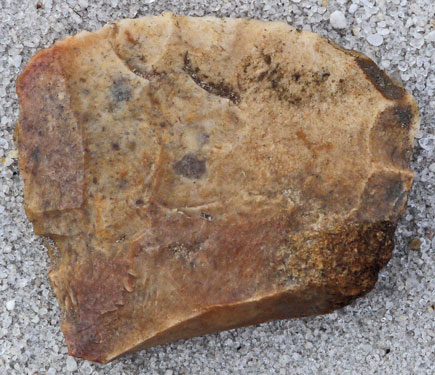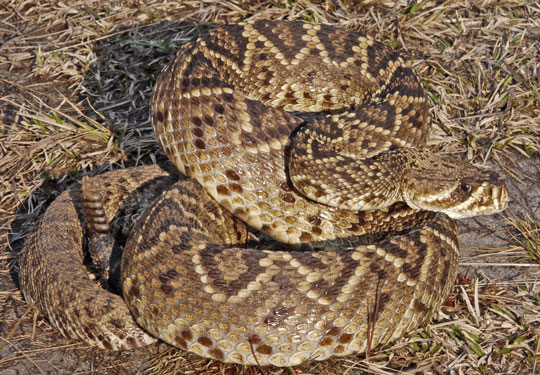 Wednesday, February 16th, 2011
We saw a 4½ foot long, 2½ inch diameter Eastern Diamondback Rattlesnake. There were lots of great animal sounds. I found a flaked stone Indian tool, perhaps a scraper.
Camp: San Pedro Bay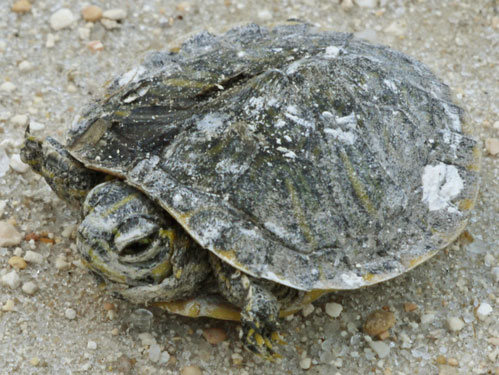 Thursday, February 17th, 2011
I found a flaked Indian Spear Point, and got photographs of a 1½ inch turtle. There were many excellent footprints in the fine sand roads.
Camp: Econfina River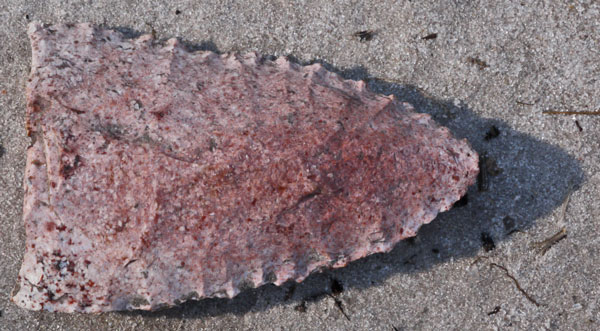 Friday, February 18th, 2011
I found a Tick 3 inches apove my right hip. This was the only one on this trip that survived my tick checks long enough to leave a mark. There was a welt ¼ inch in diameter and a 16th of an inch high. The swelling went down overnight, but the redness persisted for 2 weeks. We swam in the Aucilla River.
Camp: Aucilla River north of Goose Pasture Road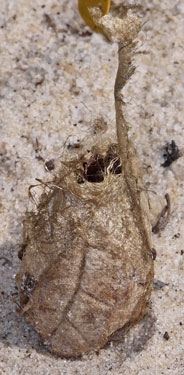 Saturday, February 19th, 2011
I enjoyed the deer and the sinks and springs where the Aucilla River disappeared and reappeared from underground. I saw hog rooting along the Aucilla River, and 4 feral hogs in the Saint Marks Wildlife Refuge.
Camp: Pinhook Site, Saint Marks Wildlife Refuge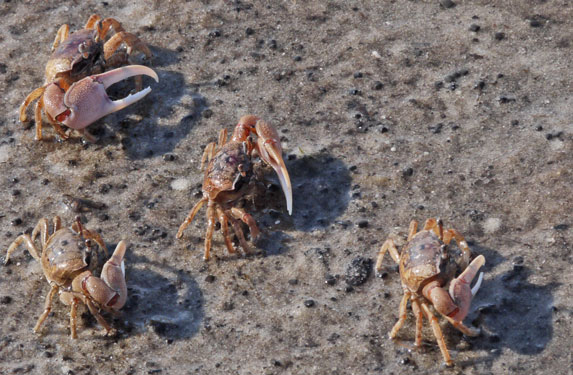 Sunday, February 20th, 2011
There were many turtles, gators, and birds of every sort. We finished our walk across the refuge, and hitched a boat ride across the river into the town of Saint Marks. There we found good food and drink.
Cabin: Shell Island Fish Camp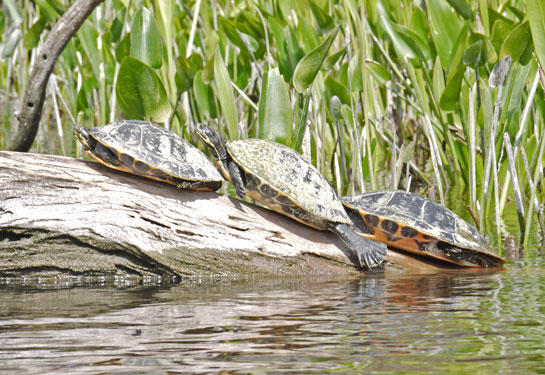 Monday, February 21st, 2011
I kayaked up the Wakula River to Wakula Springs State Park /

98. Massive springs boiled up water so clear you could see bits of gravel 15 feet down anywhere along the river. There were tens of thousands of turtles, and lots of birds.
Cabin: Shell Island Fish Camp
Tuesday, February 22nd, 2011
A nice day, but with many biting no-see-ums. I saw a weasel like animal, twice the size of a tree squirrel, with dark brown fur, bounding down the trail directly away from me. Also, I nearly stepped on a Water Moccasin.
Camp: Purify Bay
Wednesday, February 23rd, 2011
Chuck and April saw a Panther. The Bradwell Bay segment, famous for its hip deep water, was closed due to controlled burns that had been ongoing for weeks and were scheduled to continue for the forseeable future. We saw the smoke plumes and closure notices and skipped around it. It was sad to see Chuck off, but good to know he was heading for the Israeli National Trail.
Camp: Lake Porter Campsite with retired Orlando Firefighters
Pitch Pots, Naval Stores, and Catfaced Trees

In the days of wooden sailing ships, pine sap was collected and distilled to make turpentine (for thinning paints and sealants), varnish, and pitch (sealant).They were used for many things, but the shipbuilding and maintaining market was the biggest, thus the name 'naval stores.' Today, the market for turpentine, etcetera, is small and turpentine is a byproduct of making paper from wood, so naval stores are not collected in the old way. However, in the woods of Florida and nearby states, it is still possible to find remains of old turpentining operations.

Above and left is a very typical clay pitch collecting pot. It is common to find broken shards in the woods, but an unbroken pot is more rare. It does not have a drain hole like a flower pot, and the inside bottom is spherical. The rounded bottom makes it easier to scoop out the collected sap. One hangs it on a prepared tree via the hole on its side and sap collects in it. Periodically, someone comes around and collects the sap from the many pots on his route and sells or distills it.

Above and right is a catfaced tree. The bark is skinned away and sap bleeds from the tree. Downward pointing chevron grooves are cut into the wood. (Only the right half of the grooves are left on the tree in the photograph.) The grooves guide the sap to run down in a narrow stream. Sometimes a metal or other guide is placed to further channel the sap into the pot. (A sheet metal guide is shown, but it is bent out of functional shape.) The nail in the photo is where the pot hangs collecting the bleeding sap.

The clay troughs above and the steel trough below also are for collecting sap but are less common than the round pots at the top left.

I saw all of these pots and more on my 2011 Florida Trail hike. I saw catfaced trees too, but the photo above and right was taken in Alabama a few days after I finished the Florida Trail.
Thursday, February 24th, 2011
I saw 2 deer, Pitcher Plants, and Sundews. There was a still smoking burn to one side of the trail.
Camp: Appalachicola National Forest
Friday, February 25th, 2011
Wildlife: 4 deer, Pitcher Plants, and Sundews
Motel: Blountstown
Saturday, February 26th, 2011
Econfina is an Indian word meaning natural bridge. Apparently there used to be one just downstream. But there still were lots of nice man made bridges and scenery on Econfina Creek.
Camp: 7 miles short of State Highway 20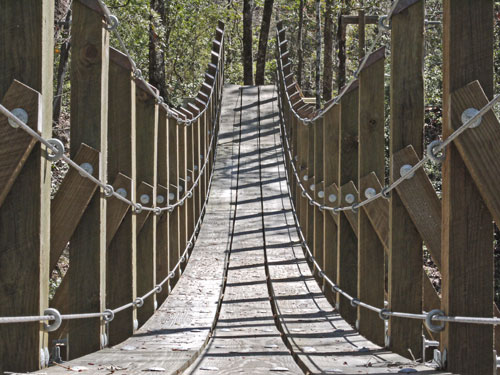 Sunday, February 27th, 2011
Wildlife: Pitcher Plants and Sundews
Camp: 7 Runs
Monday, February 28th, 2011
I saw a white tail doe and fawn, and a water moccasin. Abandoned in the forest were circular sprinklers, and a well head and cattle dip trough, reminders of an agricultural past. The streams were tasty and I saw a big turkey. I could hear big booms from Eglin.
Camp: Eglin AFB, Eglin Portal Site, with Wild Bill, a UPS Driver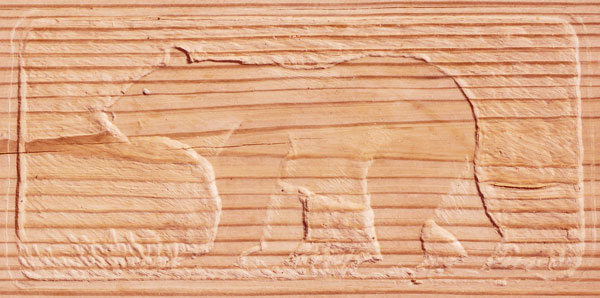 Tuesday, March 1st, 2011
I saw Bushwhacker and 2 dayhikers.
Camp: Red Deer Site, Eglin AFB, a C130 with its ramp down buzzed the site several times.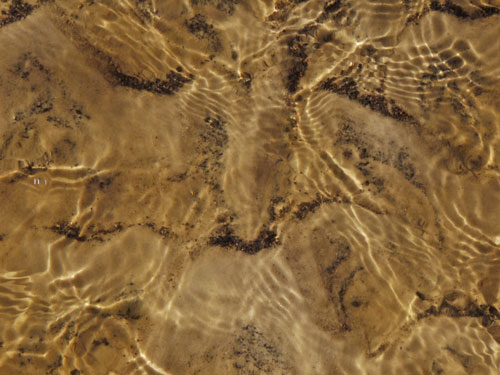 Wednesday, March 2nd, 2011
Nice weather and walk.
Hotel: Crestview
Thursday, March 3rd, 2011
I resupplied and got several rides to skip long highway walks. I cringed a little when the last driver described to his girl the place he would drop me off: "You know, the place where all those water moccasins bit me." The old brick highway

90 section was nice.
Camp: Dean Creek Site, Eglin AFB
Friday, March 4th, 2011
High, gusty winds slammed me into bridge railings, sandblasted me, blew surf high onto the beach, and torqued me and my pack around. It was overcast and very bright on the white sand beaches of Santa Rosa Island.
Motel: Pensacola Beach
Animal Prints

Florida is a pretty nice place to look at the footprints of animals. First, the rain and standing water allow a very high density of animals to live there. So there are relatively many animals walking around leaving tracks. Second, only soils with just the right amount of water take detailed prints. As I walked the Florida Trail, I often was on soil where rain had fallen a hour before, or a day, or 2 days, etcetera. So while most soils did not hold prints well, fairly often I found some with just the right water content that did preserve fine details of prints.

Above and left is a large bird print in a thin layer of organic goo on top of hard sand. You can clearly see the bumps on the skin and the lobes of the toes. So this goo formed perfectly around these fine details and then did not stick to the foot when the bird took the next step. But close to the claws the goo did stick and the claw pressure broke up the hard sand. So you can't see the details near the toes.

Above and right the print is in soft wet sand that collapses under the pressure of the foot. So the print is deep and shows some of the three dimensional aspects of the foot. Again, the lobes of the toes are clear, but the skin bumps are less evident. Details are clear right up to 2 of the toe tips: This is both because the soil did not stick to the toes and because the bird lifted the foot straight up, not kicking horizontally and destroying the details.

Below is a track in dry sand. I usually would consider myself lucky to find a print which has the whole foot, shows the lobes of the toes, is not kicked out of shape, etcetera, as is the case below. There are no details of the skin, 3 dimensional shape of the toes, etcetera, because the sand is dry and caves in as soon as the foot is removed.
Saturday, March 5th, 2011
There was a little less wind, but lots of rain, as I finished my hike on the Florida Trail. I enjoyed all the old guns and bunkers, updated time and again from the early 1800s through World War II. The ranger at Fort Pickens wanted to hike the Pacific Crest Trail, so I discussed that with her for a while. Soon, a Yellowstone NP security guy who wanted to hike the Florida Trail came in and joined the conversation. Eventually, he gave me a ride to the bus terminal and even bought me lunch. Magic things happen on the trail. Thanks!!
Highlights
The Aucilla River, which sinks under ground and then springs above ground later several times, was certainly a highlight. So was the Saint Mark's Wildlife Refuge, which has much wildlife, and miles of dikes and canals I'd like to return to and hike or paddle. I still like south Florida the most, with its very different animals and plants.
Wildlife
During my 2006 hike, I saw an incredible amount of wildlife - many snakes, gators, large birds, etcetera per day. On this trip, one such sighting a day was more typical. So I wondered, why so many last time or so few this time? Dieoffs due to cold snaps? Floods forcing animals near the trail in 2006? Something else?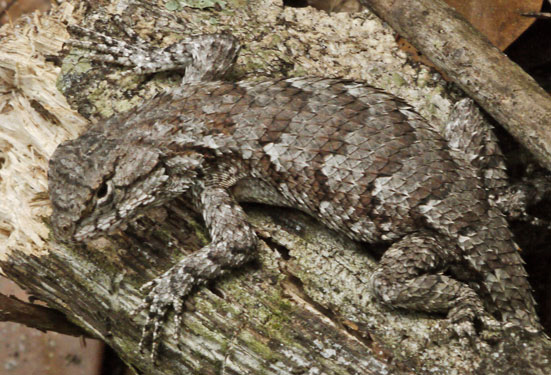 Medical
In the panhandle, there were days when I removed many ticks, of at least one small and one large species. Only one tick remained attached long enough to leave a red welt on my skin. The swelling went down overnight, but some redness persisted for a couple of weeks.
For the first couple of weeks, I may have had a cold, flu, or similar sickness. Most days I was just tired, but a few days I was sick enough to feel bad and quit early. Perhaps this is another good reason to avoid long train trips.
I had a poison ivy rash on my right back and inside left elbow.
Some Florida Trail Locations
Date
Latitude
Degrees
Longitude
Degrees
Description
January 10th
25.764311
-80.483642
Miccosukee Casino
25.760601
-80.775386
Miccosukee Village
25.857183
-81.033838
Oasis Visitor Center
25.964245
-80.986296
Ten Mile Camp
January 11th
26.084638
-81.036285
Oak Hill Camp
January 12th
26.126851
-81.058992
Ivy Camp Lunch
26.209480
-81.027933
Panther Camp
January 13th
26.236313
-81.050223
CCC Cabin
26.244495
-81.070269
Slaughter House
26.330620
-81.055499
Billie Swamp Safari
26.325116
-80.999157
Ah Tah Thi Ki Museum
26.432991
-80.973080
Deerfence Canal Camp
January 14th
26.660813
-80.918658
L1E Levee Camp
January 15th
26.697849
-80.808757
John Stretch Park
26.761125
-80.687393
Lake Okeechobee Camp 1
January 16th
27.028423
-80.636552
Lake Okeechobee Camp 2
January 17th
27.206933
-80.830508
Okeechobee Hotel
January 18th
27.152866
-80.867421
Okeetantie Trail Head
27.313266
-81.000024
Yates Marsh Camp
January 19th
27.371933
-81.064573
Basinger Camp
January 20th
27.516464
-81.217318
Mosquito Hammock Camp
January 21st
27.653808
-81.151595
Camp Island
January 22nd
27.752477
-81.186083
Long Hammock Campsite
January 23rd
27.907294
-81.154850
Dry Pond Camp
January 24th
28.246448
-81.298064
Saint Cloud Motel
January 25th
28.303992
-81.403162
Kissimmee Motel
January 26th
28.318804
-82.032651
Trail Ford Camp
January 27th
28.475671
-82.133514
Richloam Camp
January 28th
28.596837
-82.238469
Croom Camp
January 29th
28.824993
-82.318013
Inverness Hotel
January 30th
29.046212
-82.463774
Dunnellon Hotel
January 31st
29.058515
-82.157703
I75 Land Bridge Camp
February 1st
29.209042
-81.968027
Ocala NF Camp 1
February 2nd
29.341126
-81.846398
Ocala NF Camp 2
February 3rd
29.359572
-81.821129
88 Store & Camp
February 4th
29.500821
-81.820531
Rodman Reservoir Camp
February 5th
29.672871
-81.757243
Rice Creek Shelter
February 6th
29.762319
-81.827401
Iron Bridge Shelter Lunch
29.783391
-81.874064
Etonia State Forest Camp
February 7th
29.832150
-82.048646
Keystone Airport Camp
February 8th
30.037431
-82.356077
Lake Butler Forest Camp
February 9th
30.246623
-82.411381
Cobb Camp
February 10th
30.275243
-82.475697
Osceola Shelter
February 11th
30.322592
-82.666313
Madison Shelter
February 12th
30.327228
-82.792995
Suwanee River Camp
February 13th
30.370053
-82.886745
Camp Branch Sinkhole
30.326110
-82.966717
Live Oak Hotel
February 14th
30.443310
-83.076448
Holton Creek WMA
February 15th
30.346413
-83.212941
Suwannee River Black Unit
February 16th
30.329605
-83.481766
San Pedro Bay
February 17th
30.222650
-83.719286
Econfina River
February 18th
30.208786
-83.923058
Aucilla River Camp
February 19th
30.203845
-83.925075
First Aucilla Sink
30.128178
-84.021464
Saint Marks NWR Pinhook Camp
February 20th
30.159219
-84.216312
Shell Island Fish Camp
February 21st
30.175830
-84.244870
Wakula River Kayak Put In
30.213394
-84.261753
Wakula River Turnaround
February 22nd
30.077728
-84.368223
Purify Bay Camp
February 23rd
30.170182
-84.498457
Fire Closure
30.176688
-84.677229
Porter Lake Camp
February 24th
30.242579
-84.939770
Apalachicola NF Camp
February 25th
30.443691
-85.052660
Blountstown Motel
February 26th
30.539651
-85.455185
Two Penny Bridge
30.476255
-85.528385
Econfina Creek Camp
February 27th
30.454842
-85.564995
Rattlesnake Lake Beach
30.538603
-85.922195
Seven Runs Camp
February 28th
30.631883
-86.150630
Eglin Portal Camp
March 1st
30.724698
-86.347299
Red Deer Camp
March 2nd
30.719500
-86.570977
Crestview Motel
March 3rd
30.462244
-86.884960
Dean Creek Camp
March 4th
30.334792
-87.133803
Pensacola Beach Motel
March 5th
30.317155
-87.261417
Battery Langdon
30.321133
-87.284549
Battery 234
30.320625
-87.282317
Battery Cooper
30.326363
-87.289609
Fort Pickens
30.323859
-87.279017
Battery Worth
Date
Latitude
Degrees
Longitude
Degrees
Description