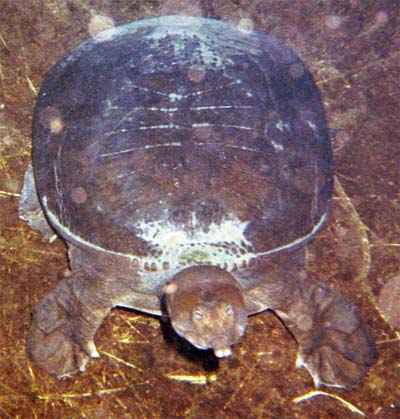 This Florida Soft Shelled Snapping Turtle at Blue Grotto was very friendly and spent much time sniffing my finger and playing with me.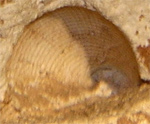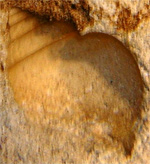 There are many fossils and fossil imprints in the limestone walls of the Florida Caverns.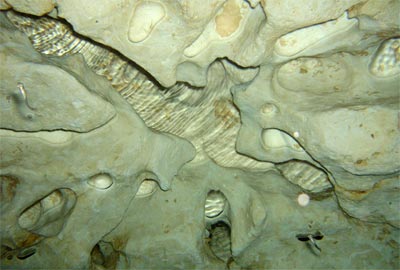 Air Pockets in the Limestone ceiling of Blue Grotto.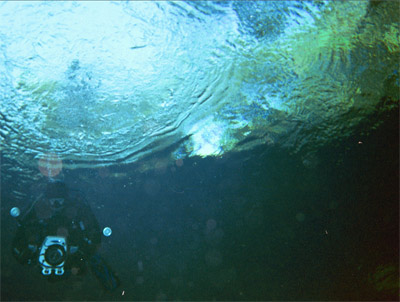 Ben under the entrance to Blue Grotto.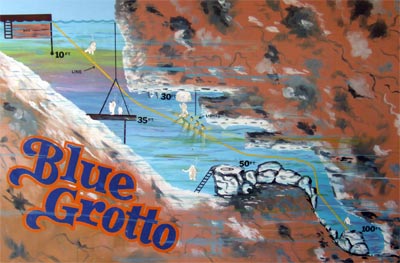 A Cross Section or Map of Blue Grotto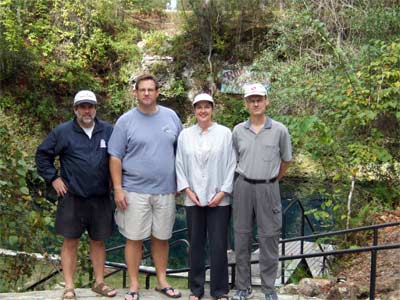 Dan, Dairen, Valerie, and Mark at the entrance of Blue Grotto.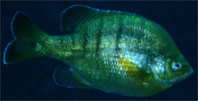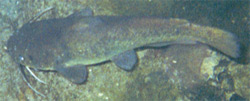 Bluegill were plentiful at Blue Grotto and Devil's Den, as were Catfish. I found the 3/4 inch diameter Crinoid fossil shown above at Blue Grotto.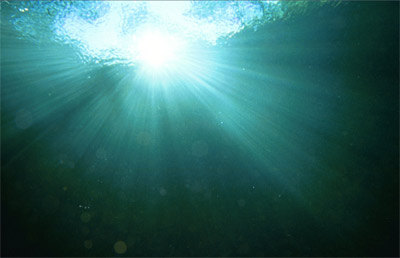 The Sun Bursts through the skylight at Devil's Den.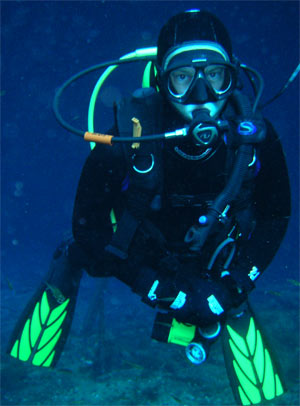 My dive pal Mark.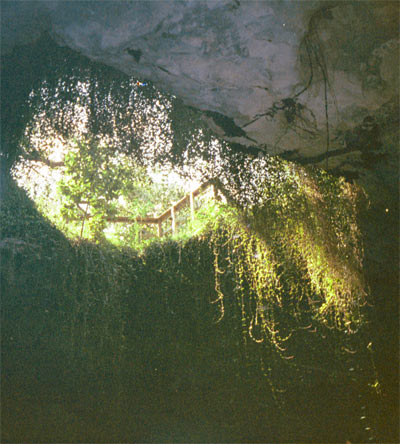 Devil's Den is shaped like a church bell. Above ground, all you see is a hole 20 feet in diameter. Below ground, a staircase has been cut through the rock so you can walk down to a dock in the middle of a large round flooded room, lit by sunlight coming though the 20 foot hole. Below the water is the pile of rock that fell down to make the skylight. So it is shallow in the middle, and deeper around the edges. The Sky Light at Devil's Den is shown here.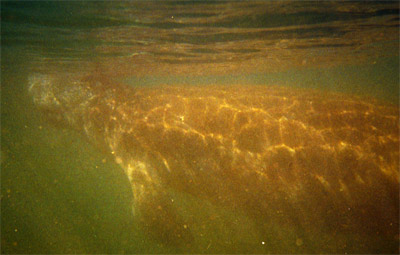 A Manatee in the Crystal River.