Alligator - Alligator mississippiensis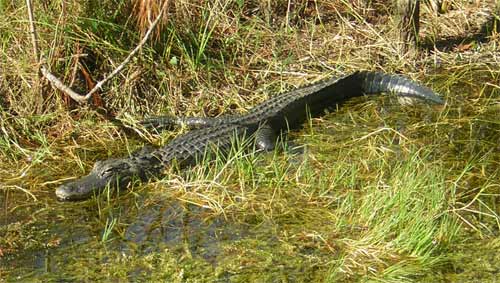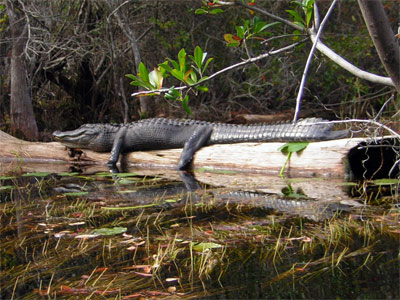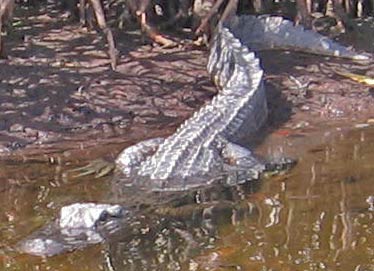 Northern Alligator Lizard - Elgaria coerulea
Eastern Fence Lizard - Sceloporus undulatus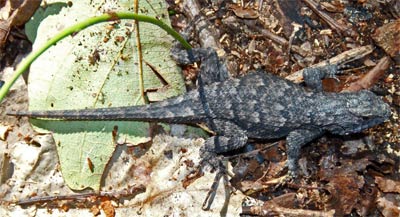 Southern Black Racer - Coluber constrictor priapus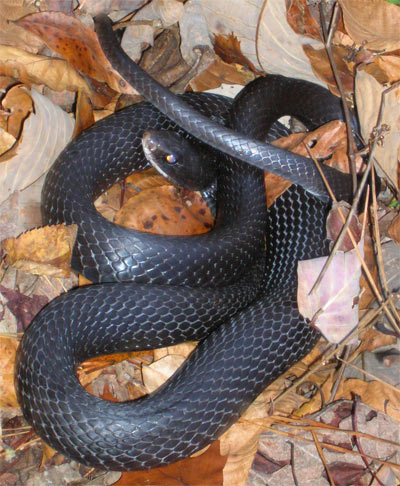 Ringneck Snake - Diadophis punctatus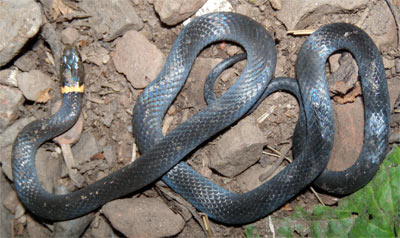 Corn Snake - Elaphe guttata

Grey Rat Snake - Elaphe E. obsoleta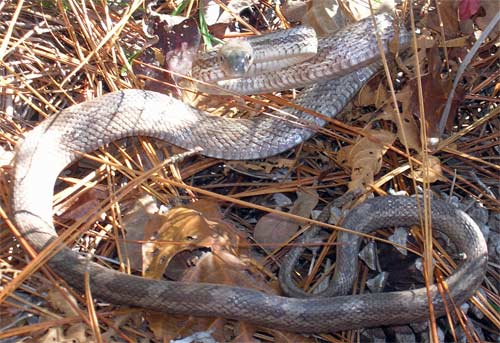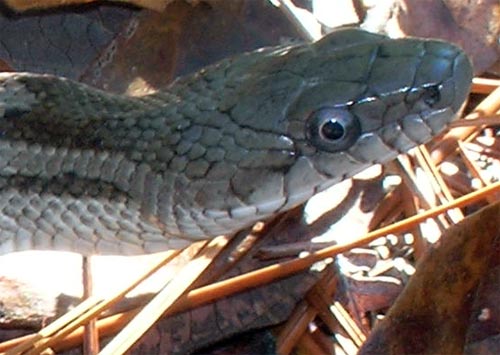 Common King Snake - Lampropeltis getula

Northern Water Snake / Midland Banded Subspecies - Nerodia sipedon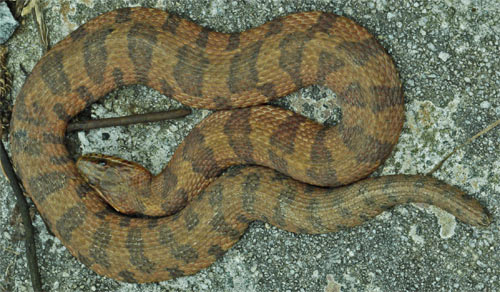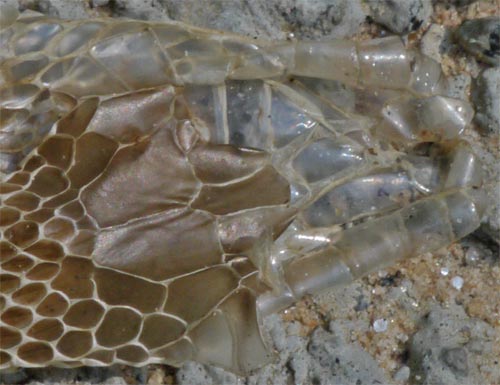 Snake skins are inside out, as they are peeled off a snake body like grabbing a tube sock at its top and inverting it as you pull it down. Dwell the cursors in different areas of the skin pictures to see some of the details preserved in this skin: Scales with keels, specially shaped head and belly scales, the coloration pattern of these water snakes, etc.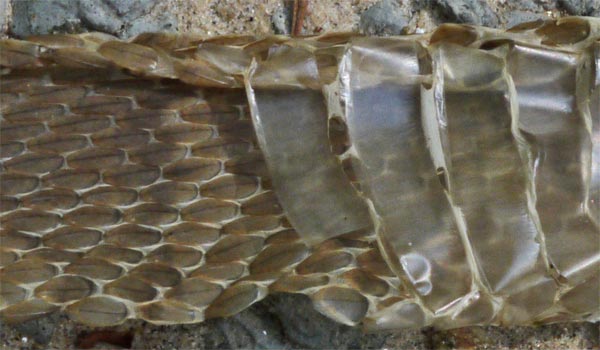 Rough Green Snake - Opheodrys aestivus



Some of this Rough Green Snake's scales were turquiose, perhaps due to damage. Also, there were some brown lines narrower than the scales, and crossing several scales. Maybe these were scratches?
Queen Snake - Regina septemvittata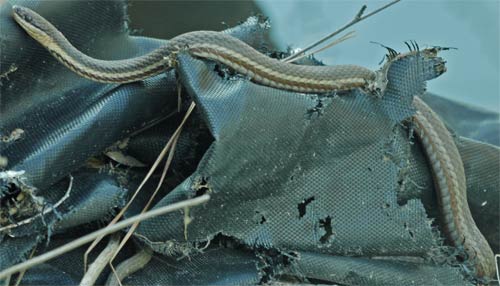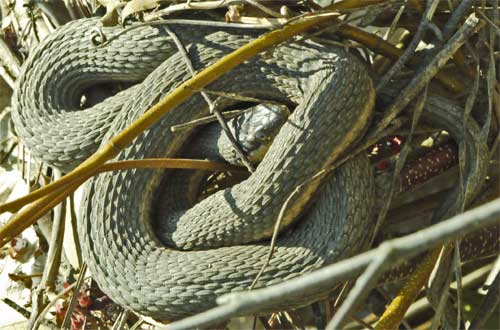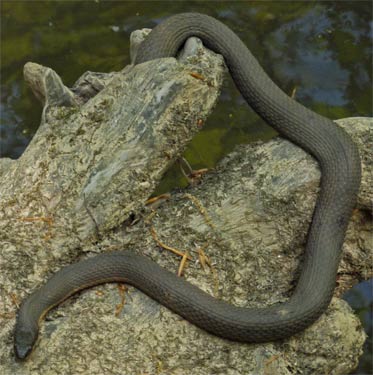 Garter Snake

Rough Earth Snake - Virginia striatula

Five Lined Skink - Eumeces fasciatus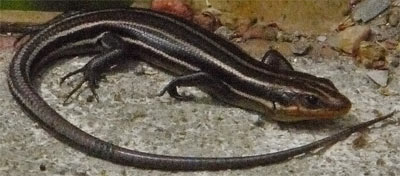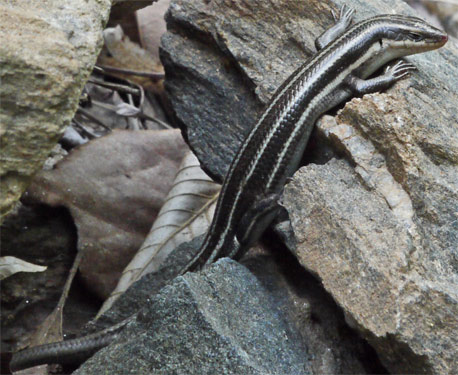 May 7th, 2010, Rottenwood Creek, Marietta, Georgia
Within a 10 foot by 10 foot area of 1 foot stones along the creek, I saw dozens of these adult male 5 lined skinks with the red head mating coloration basking in the sun and occasionally scuffleing for dominance.
Broad Headed Skink - Eumeces laticeps
Timber Rattler - Crotalus horridus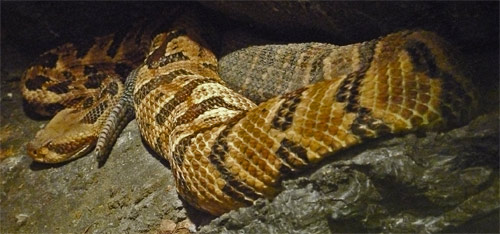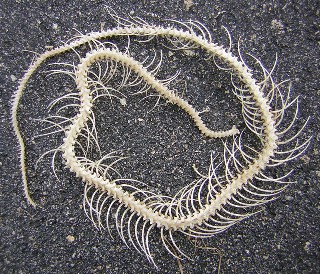 Rubber Boa - Charina bottae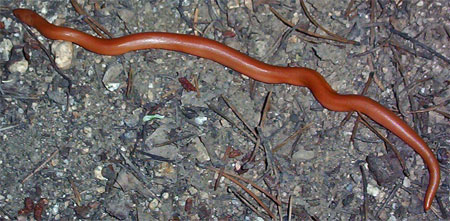 Florida Cooter - Chrysemys floridana floridana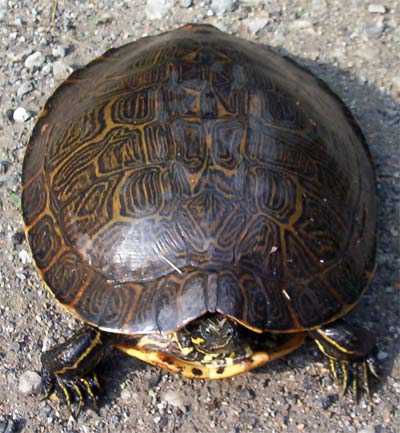 Chicken Turtle - Deirochelys reticularia

Box Turtles - Terrapene carolina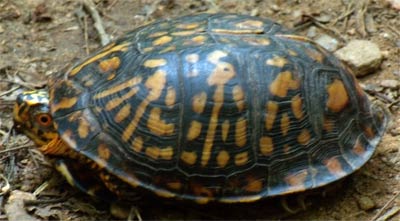 Florida Soft Shelled Turtle - Apalone ferox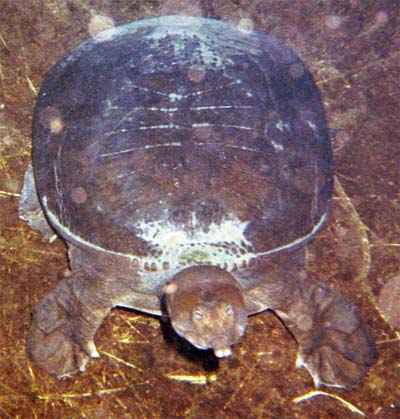 Spiny Soft Shelled Turtle - Apalone spinifera