Fashionplate Dan Bedore's Offa's Dyke Walk
July 30 - August 9, 2009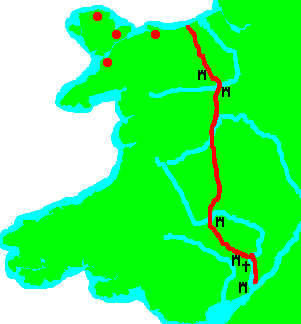 Introduction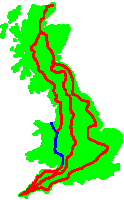 In July and August of 2009 I walked Offa's Dyke. The dyke itself was built in the late 8th century AD by King Offa as a barrier to protect Mercia from Welsh raiders to the west. It more or less follows the present day border between England and Wales, and the hike is 177 miles long. In addition to the historic nature of the Dyke itself, the path also passes many other historic sites, including a castle in Chepstow, Tintern Abbey, White Castle, Chirk Castle, and Dinas Bran Castle. It crosses the Black and the Clwydian Mountain Ranges, and the rivers Wye, Severn, and Dee. Towns along the way include Chepstow, Monmouth, Pandy, Hay on Wye, Kington, Knighton, Llangollen, and Prestayten. At Llangollen, there is an Aqueduct bridging the River Dee for the Llangollen Canal.
Historic Sites
I really enjoyed seeing all the ancient castles, churches, and etc. Often I was alone or one of only a few at a site, so I was able to contemplate the sites to a greater extent than if I had visited the more popular destinations. I also enjoyed the industrial and canal age sites, it was very interesting to walk along and see so many lime kilns that the guidebook didn't even bother to mention, and that did not have any signs or any other indictions that they were anything special. The hill forts were interesting too. It would be far more difficult to have a town on top of a hill than the typical sites down in a valley. They must have had a lot of raids to defend against.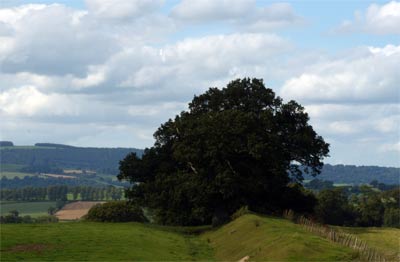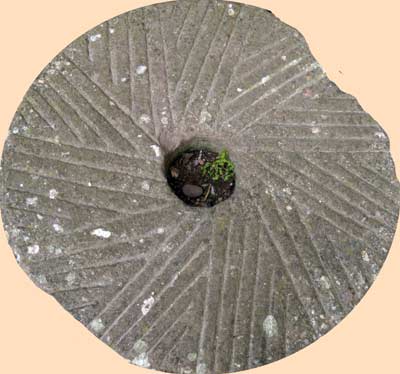 Agriculture
To me, it was interesting to walk through so many small farm and grazing fields. It must be difficult to make a living farming such small areas. It seemed hardly worth mentioning in the daily journals, but the vast majority of every day was walking through fields of grazing sheep, followed closely by grazing cattle, and grain and hay fields. There were also vast common areas, where sheep, cattle, and wild horses roamed at will. Much of these common areas were covered with Bracken Fern, Heather and Gorse. The fern is toxic to sheep, and the gorse is thorny, so they thrive in the grazing areas.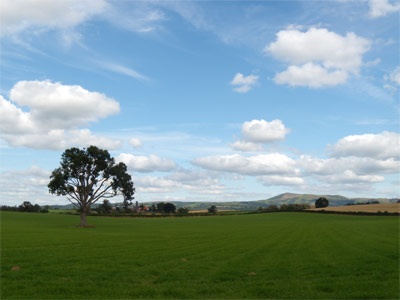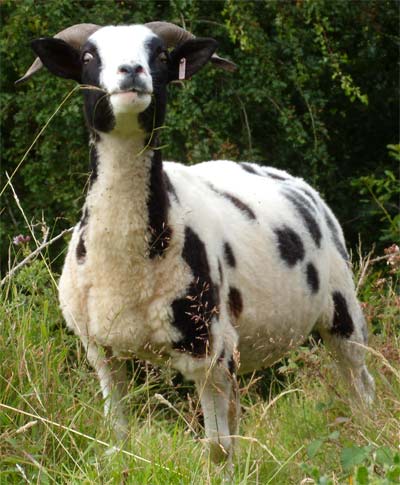 Wild Animals
I saw no reptiles on this trip, which is surprising to me since one can hardly walk anywhere in the states without seeing lizards. There were plenty of birds, but most kept their distance so I could only identify a few. There were many horse footprints without shoes, so they must be running wild. I saw a fox from a train before the walk, and plenty of rabbits and squirrels along the way. I saw a roadkilled badger, and many badger footprints and holes.
Weather and my Feet
For the first 5 days of the trip, it rained quite often, and the sun rarely showed. The ground was so saturated that even on steep grassy slopes, the pressure of stepping on the ground squeezed out masses of water. Bushes and grass dripped with rain and dew. This caused me some foot problems. The skin of my feet was constantly saturated with water, and my skin chafed all the way through the outside layers of my skin on top of my toes where they attach to the ball of the foot, and in patches on the outside of my ankles. There were also a few blisters on the bottom of my feet, and atop my right big toe, but none of the blisters caused me too much pain. Fortunately, the next 5 days were quite dry, with some sun, and my feet were recovering well by the end of the trip.
Pictures of foot problems
Money
Not including travel to and from, I spent about £220 on the trip, including 2 £30 B&B and a £12 souvenir Offa's Dyke shirt. So I guess the minimum cost could have been about £150 ($290), including food and several campsites at about £6 per night.
Solitude
I typically woke up with the morning light and was walking around 5 am. I rarely saw another hiker or anyone else until 10 am, so if one was looking for solitude, early morning was the time.
Supplies
Many small towns contained Spar or similar small grocery stores where all basic food needs could be met. I got to these towns at least every other day, sometimes several per day. Most days there were also bakers and green grocers in town where better quality food was available. I checked in larger towns, and found that I could buy trail runners and light hiking boots for about the same prices as in the US.
Daily Journals
Thursday, July 30th, 2009
I arrived in Chepstow by train, plane, etc. I'd had little sleep over the 2 travel days, and was nodding off on the train. I went to the local grocery, bought bread, oranges, cheese, and some jeweler's screwdrivers to use as tent stakes. I visited Chepstow Castle, then crossed the famous cast iron bridge, built by John Rennie, and headed south on Offa's Dyke Path to the Sedbury Cliffs at the south end of the path. The trail was sometimes walled in with high fences or hedges, other times open and veiwful. I was pleased to see it was quite well marked. There were lots of plump, sweet blackberries to snack on. I saw a fox from the train, and several rabbits along the path.
Miles Walked: 5
Camp: Upper Sedbury House B&B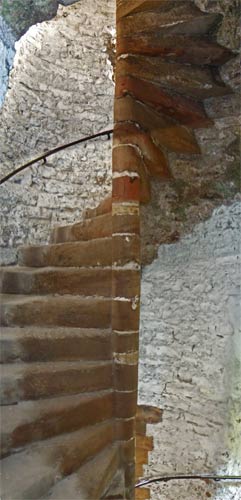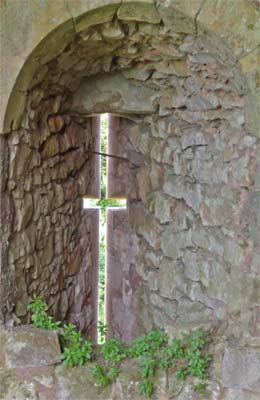 Friday, July 31st, 2009
When it got light around 4:30 am, I got up and started walking. I got lost at Wintour's leap: I missed a sign behind a bush and spent an extra 5 or 10 minutes heading in the wrong direction down a road. I eventually came to trail I had already walked and turned around to find the path again. I walked down the Wye Valley Railroad Path to see the ruins of Tintern Abbey. This was very impressive, many of the stone walls and ornate stone window frames were standing. Also, many of the carved stones that had fallen were laid out so they could be closely inspected by visitors. I returned to the Offa's Dyke Path via a more direct trail to Devil's Pulpit. There was a great view of the Abbey from Devil's Pulpit, and another great view at the Kymin. I took the alternative route along the River Wye from Brockweir to Bigsweir Bridge. I walked over the River Wye on the old rail bridge at Redbrook.
Miles Walked: 18.5
Camp: Monmouth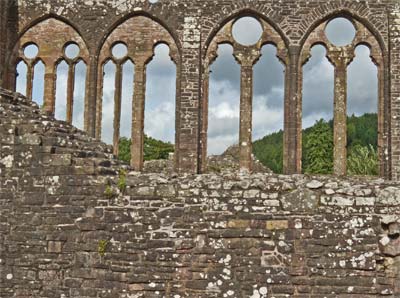 Saturday, August 1st, 2009
There was a light rain all night, which continued all day, finally clearing after I had set up camp in Pandy. My feet were soaking wet all day and I started to get some chafing problems. Today there was lots of grazing of sheep and cattle, and lots of grain fields. White Castle was a nice ruin to visit, but I got my camera lens wet in the rain and had to find a dry spot to clean it. The gentleman who ran the camp was trying to show me in my guidebook where I could take a more attractive route up to Hatterall Ridge the next morning and began to critique the book. 'A strange wall? It's not strange at all. It's a sheephold like every other sheephold around.' It was a very entertaining conversation.
Miles Walked: 16.5
Camp: Pandy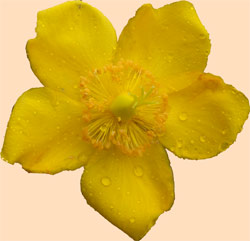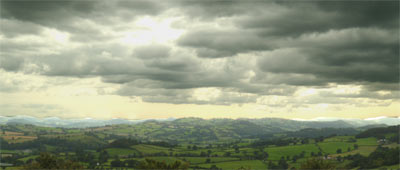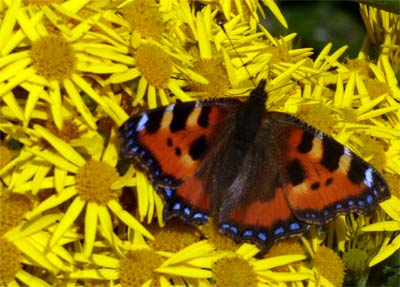 Sunday, August 2nd, 2009
I climbed to Hatterall Ridge via the route recommended by the campground owner, along the Beacon Path. There were lots of sheep, rabbits, and wild horses along the ridgeline. Many of the horses had been born recently. The views to either side were outstanding. There were lots of ripe, delicious, huckleberries / bilberries. It was cold, windy and cloudy all day, and I dressed in several layers even while walking, but there were nice rock shelters along the way I used during breaks. In Hay on Wye, I shopped for books in the castle and resupplied with food.
Miles Walked: 17.5
Camp: Hay on Wye / Radnour's End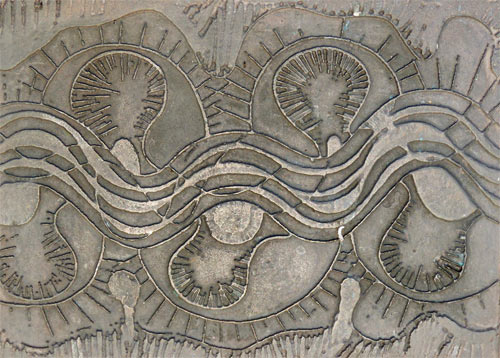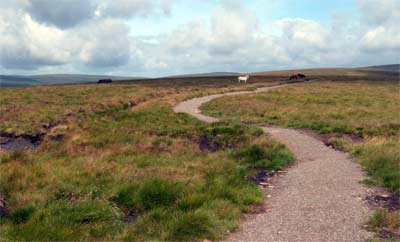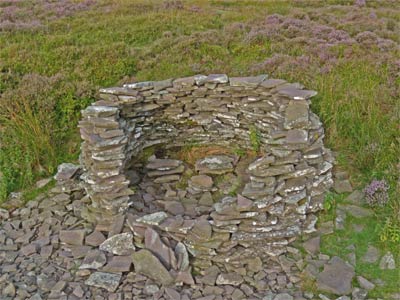 Monday, August 3rd, 2009
There were lots of wild horses and sheep on Rushock Hill. I went to dinner with an English poet who was a guest at the Gumma Farm B&B, and she filled me in on all kinds of information about public footpaths, and where to buy the best supplies in towns.
Miles Walked: 23
Camp: Discoed / Gumma Farm B&B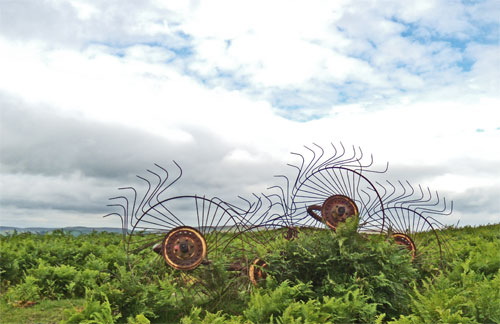 Tuesday, August 4th, 2009
I started the day with tea and toast, and I noticed that I felt much warmer than most mornings. Thanks to Gumma Farm! I visited Knighton, where I was able to buy food, buy a phone card and call various family members, and use the internet at the library to keep up with friends and update this journal. The last mile of the day, I found and ate many excellent Raspberries. Much of the day I was walking up in the clouds, so there was little in the way of views. It had rained all night and continued all day. My feet were saturated with water and the damage from chafing was so painful that I only made 10 miles by late afternoon. My feet had been continuously wet for days, and I figured I really needed to keep them dry and rest them overnight. I enquired at Springhill Farm and accepted B&B there. From the television, I learned that 2 sunny, rain free days were predicted.
Miles Walked: 10
B&B: Springhill Farm, Newcastle on Clun
Pictures of foot problems
Wednesday, August 5th, 2009
I started with an excellent full breakfast, with great granola and orange and lemon marmalades. I had a late start, as breakfast was at 8:30, but my feet were much improved after being dry and rested for 14+ hours. I had lunch at Mellington Hall. My feet were still feeling pretty well at the end of the day. The Beacon Ring Hill Fort was interesting.
Miles Walked: 19
Camp: South of Buttington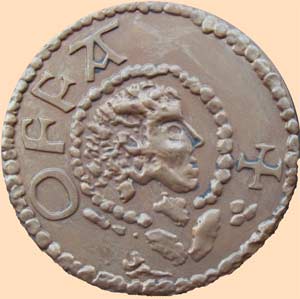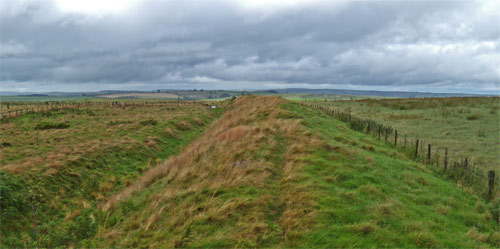 Thursday, August 6th, 2009
Near the River Severn I saw dragonflies mating up in flight, which seemed like an amazing feat. I decided I'd rather walk some of the canals, and at Buttington, I left the path and joined the Montgomery Canal. At the start, there were lime kilns, used for burning limestone into quicklime for fertilizing farms. The first kilns were full of litter, but over the next couple days I would see much better kilns in several places. For example, only a few miles later there was an historical site with a gigantic kiln built for the Hoffman process, much different than the typical kilns I found scattered around. Then it was on to a famous quarry, where there are supposed to be many fossils. I found some shellfish fossils and color impressions of ferns. I found great plums falling from a tree along the canal, as well as black and raspberries.
Miles Walked: 20
Camp: Near Tyn Y Coed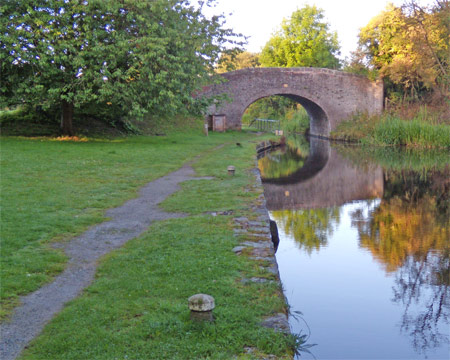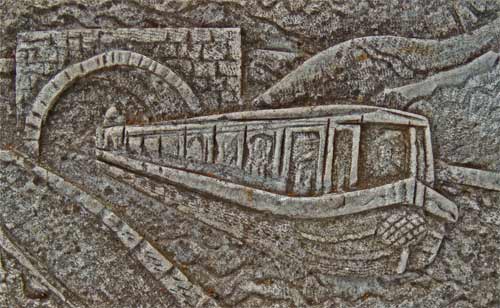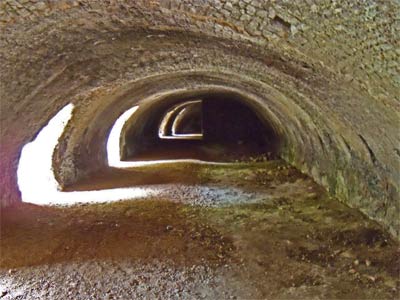 Friday, August 7th, 2009
I first visited the racecourse ruins, which closed 150 years ago. All that was left was an old foundation for the grandstands, and a sculpture of two horseheads. Next, I left the Offa's Dyke Path to visit the site of Chirk Castle, but as I arrived long before opening time, all I could do was take a few pictures as I walked by. I then found my way to the Chester and Llangollen Canal, and the Offa's Dyke Path. I followed the canal over its spectacular Pontcysylite Aqueduct, built by Thomas Telford, high over the River Dee. Then I left the Offa's Dyke Path, and stayed on the canal to Llangollen. There I bought supplies and lunch, and used the library computers for email and updating this journal. Then, I hiked up the hill to Dinas Bran Castle, a ruin with only a few wall and arches left standing, but with excellent views. I ended my day with the sunset at Sir Watkins Tower, Cyrn-Y-Brain. I could see the sea to the north, and the River Dee Estuary and nearby city lights. There were excellent huckleberries in the moors near the tower.
Miles Walked: 22
Camp: In the moors near Sir Watkins Tower.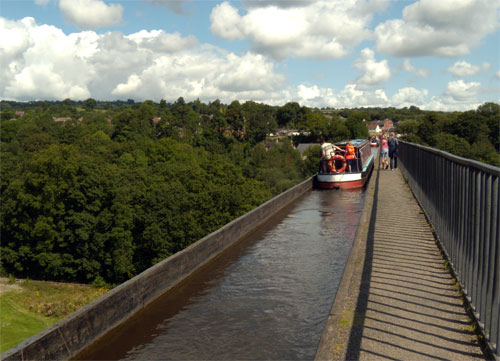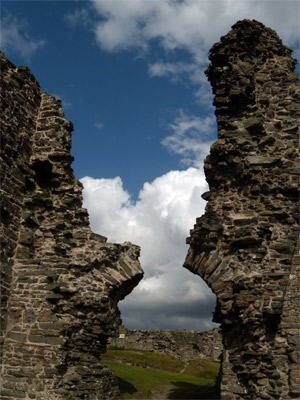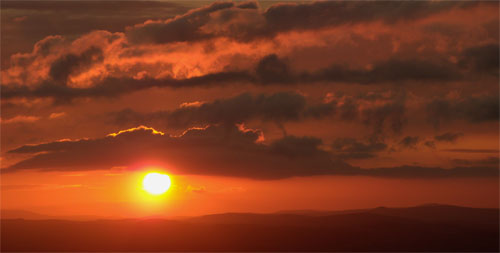 Saturday, August 8th, 2009
Todays walk was north along the Clwydian Hills, with highlights at Moel Fammau and its Jubilee Tower, and at the hill forts of Moel Arthur and Pen-Y-Cloddiau. The last had 4 protective walls, quite impressive, as most hill forts had 2. From each successive hilltop, the view north to the ocean and its windmills and ships got better.
Miles Walked: 20
B&B: Fron Haul, Sodom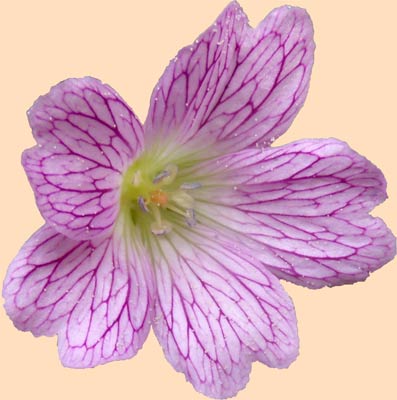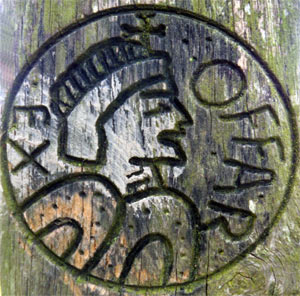 Sunday, August 9th, 2009
The outstanding views north to the sea continued, and I walked into Prestatyn about 2 PM. After the tide had gone out a little, I had a wonderful swim at the beach, and I walked east to the dunes. Then I caught the train west to Menai Bridge, where my sister was staying.
Miles Walked: 12
Sleep: Menai Bridge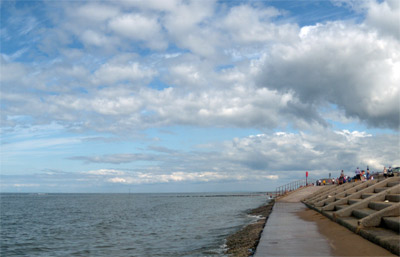 Preparation for the Trip
| My Thoughts Before the Trip | My Thoughts After the Trip |
| --- | --- |
| Before the trip, I bought and read two books. "Trailblazer's Offa's Dyke Path", by Keith Carter, covers 52 towns along the way, has maps and directions for the trail, and seemed like everything I would need to find my way. "Offa's Dyke" by Hill and Worthington covers their archaeological explorations of the dyke over many years. It was a worthwhile read, but I didn't carry it along. At the library, I also read piles of other books on the history of the area and of the sites along the way. | On average, I got off the track about once a day. The trail is very well marked with acorns or other Offa related blazes at every fence crossing, so it only took a few minutes of walking to realize I was off track, and I never got seriously lost. However, I think in the future I'll look for 2 features in guidebooks for other paths I might walk in the UK. First, the maps in the guidebook had no topographic lines, these would be helpful in orienting one's self. Second, only rarely did the book show other foot paths crossing the Dyke Path. It would be quite helpful to see these, both to know there might be some confusion as to which way to go, and also such information would have allowed me to skip some sections of the Dyke Path that were on hedgerow closed asphalt roads, rerouting to more interesting and natural terrain. One more petty comment is that the author never seems to stop complaining about the number of fences to be crossed, which is utterly useless and annoying information. |
| For a month before the trip, I had been checking the weather in Cardiff, Wales, and it was always 55°F to 75°F, with rain about half the days. That did not seem too cold, so I decided not to bring a sleeping bag, but just to sleep in all my fleece and rain clothes. | I found that I was cold around the midriff at night. It seems that when one is walking or standing, gravity keeps shirts and jackets overlapping pants. However, as I tossed and turned at night, a gap developed between the shirts and pants, and so there was a ring around me that got cold. Other than that, sleeping in my clothes worked fine. Perhaps a longer jacket or a blanket would improve this idea next time. |
| I saw that I would be passing through several towns most days, so I decided not to bring cooking gear. Rather, I would just get a cooked meal in town most days and bring bread and fruit, etcetera, out on the trail. | This worked well. I typically could buy cooked meals in pubs or bakeries more than once a day, and I skipped several opportunities. There were also plenty of stores and bakeries where I could buy the food I carried in my pack, so long as I paid attention to the hours the businesses would likely be open. It was not as easy as I had hoped to find water spigots in towns, and there were many springs that I could see were not downstream of agricultural fields and so were not likely to be contaminated with agricultural chemicals or livestock waste. For future walks of this nature, I would bring a water filter and use it at better looking water sources. |
| Before the trip, Most mornings I had been walking a dozen plus miles on the Silver Comet Trail or other local walking areas. I typically walked a dozen miles in 4 hours with no pain that lasted more than 5 minutes after I left the trail, so I anticipated no problems with conditioning. | I had no physical conditioning problems on the path. |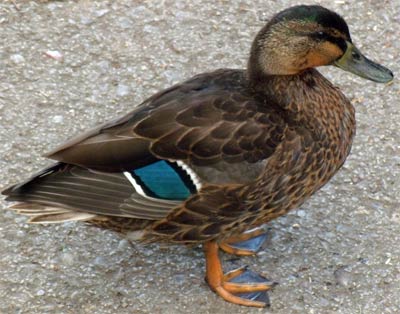 The Gear I Used
Things I Wore
Ounces
Comments
Long Pants
12.5
Long Sleeved T-Shirt
8.5
Sun Hat
1.9
Keen Ankle High Lightweight Hiking Boots
36.0
Shoes that dry faster might have avoided foot problems, perhaps trail runners with tongues removed.
Socks
2.2
Socks that dry faster might have avoided foot problems, perhaps wearing 2 pair of very thin plastic socks would be better. Also, a safety pin to hang socks on the pack to dry would have been useful.
Underwear
2.3
Camera Nikon Coolpix P60
7.0
Needs Lithium Batteries, alkaline batteries don't last long enough.
Light plastic bags broke every few days, I need freezer strength zip bags for my camera.
Wallet
3.5
Notebook and Pen
2
Total Weight on my Person
75.9
Just under 5 pounds
Things in My Pack
Ounces
Comments
Guidebook: "Trailblazer's Offa's Dyke Path"
9.5
See comments in preparation section.
Headlamp
2.5
Little Stuff
7.0
Keys, Pens, Camera Memory, Thumbdrive, Aspirin, Batteries, Passport
Hygiene
Toilet Paper
0.7
Toothbrush and Floss
1.0
Sleeping Gear
Same 5' x 10' Tarp I used on PCT
11.0
Same SilNylon Ground Sheet I used on PCT
4.0
Backpack
Backpack GVP G4
15.0
One strap detached, also see my Florida Trail report for problems with this pack.
Plastic garbage bag to keep gear dry
0.5
Clothing
Extra Socks
2.0
See comments above.
Overshirt
10.0
Rain Jacket
4.0
Rain Pants
6.7
Rain Hat
4.0
Fleece Shirt
8.5
I found another fleece jacket abandoned along the path and took it along for extra warmth. For sleeping in clothes, 2 fleece jackets seem better.
Fleece Pants
12.5
Fleece Balaclava
3.0
Lycra Shorts
3.5
I did not have chafing problems, so I did not use these.
Shorts
4.0
I was never warm enough on this trip to want to wear shorts, but they were handy as clean clothes in B&Bs and for swimming in Prestatyn.
Base Pack Weight
109.4
Just Under 7 pounds (plus tent stakes, extra jacket, and food.)

Future Hiking in Great Britain
Introduction
I learned a lot on this walk, and I plan to use that knowledge to spend some future summer hiking in the UK. I have not yet decided wether I should walk Land's End to John O'Groats, or wether it might be better to just walk some of the best reputed long distance paths in the UK. This section summarizes the research I've done to help me make my decision. Here are some better known long distance paths.
Long Distance Paths:
Anglesey Island Coast Path
Cleveland
Coast to Coast
Cornwall Coast Path
Cotswold
Glyndwr's
Great Glen
Hadrian's Wall Path
North Downs Way
Offa's Dyke Path
Peddar's and Norfolk Coast
Pembrokeshire Coast Path
Penine Way
Ridgeway
South Downs Way
Southern Upland
South Scotland
Southwest Coast
Speyside
Thames Path
West Highland Way
Yorkshire Wold
Guidebooks
In London I checked the hiking section and had some comments on guidebooks. 'The Big Walks of Great Britain' by David Bathurst had a basic description of most of the long paths, but no maps, and it was probably not good enough for me to actually plan a hike from the states. I did not like the maps in my Trailblazer guidebook because they were not topographic maps with contour lines, and because they did not include other public footpaths that might be useful for avoiding roads, going for supplies, etcetera. Most other guidebooks have these features, I just need to check before buying. On the other hand, of the other brands I looked at, none had as much info on what supplies were available in towns as the Trailblazer guide did. If there is a gps database of all public footpaths in Great Britain, carrying a GPS might eliminate this as a concern. There was a Cicerone Guide - 'The End to End Trail', which did LEJOG using Offa's Dyke from Chepstow to Knighton, but it's maps were not topographic and did not show intersecting public footpaths.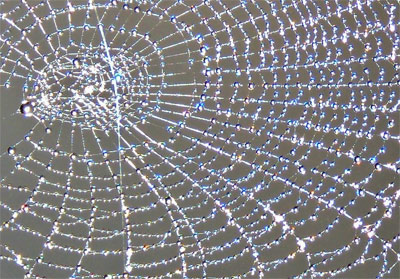 Foot Problems
For the first 5 days of the trip, it rained quite often, and the sun rarely showed. The ground was so saturated that even on steep grassy slopes, the pressure of stepping on the ground squeezed out masses of water. Bushes and grass dripped with rain and dew. This caused me some foot problems. The skin of my feet was constantly saturated with water. Here, see the utterly saturated soles of my feet. You just can't walk comfortably and without damage for long distances on feet this wet.

My skin chafed all the way through the outside layers of my skin on top of my toes where they attach to the ball of the foot, and in patches on the outside of my ankles. There were also several blisters on the bottom of my feet, and atop my right big toe, but none of the blisters caused me too much pain. Fortunately, the next 5 days were quite dry, with some sun, and my feet were recovering well by the end of the trip.
August 4th
Friction Damage after Walking 5 Days with Saturated Feet.
Below a new friction burn developed on the outside of my left ankle August 7.
August 7th
Some Healing has Occurred after Walking 3 Days with Dry Weather.
August 16th
Much Healing has Occurred by a Few Days After the Hike.
I was still scrubbing dead skin off my feet a month later in mid September during my Superior Hiking Trail walk and Boundary Waters Canoe trip.
In the end, I should not have used cotten socks, even on this relatively short trip. Also, if I'd gotten a dry room after a few days of rain, I might have avoided the foot problems. Finally, the boots had no ventilation, and could not dry either while walking, or at night. Maybe the biggest lesson is that I was lax in planning for and adjusting to rain and associated foot problems since this hike would be less than 2 weeks. No hike is too short for the right equipment or for taking the right remedial actions when faced with problems.