See Lots of bugs on the Silver Comet Trail, Georgia
See this Vegetable Garden page for my Lady Bug Infestation, Marietta, Georgia
Western Honey Bee - Apis mellifera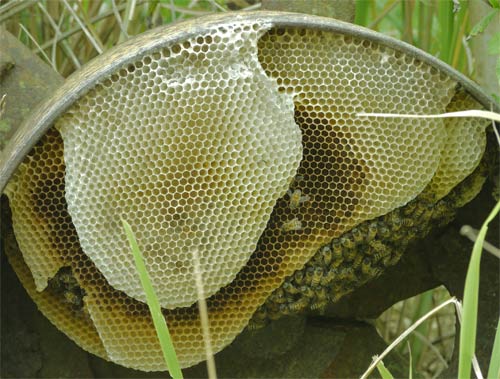 Beehive at Watson's Place, Ten Thousand Islands, Everglades, Florida
Solid Black Organ Pipe Mud Dauber - Trypoxylon politum


Solid Black Organ Pipe Mud Dauber Nest, Marietta, Georgia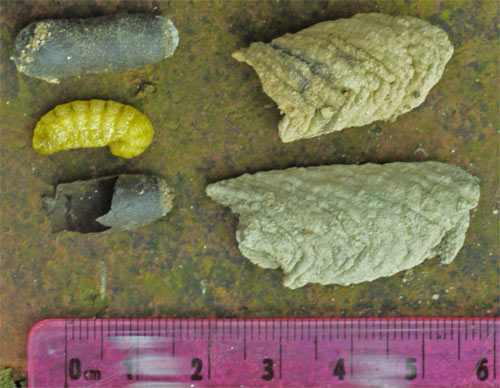 Solid Black Organ Pipe Mud Dauber Nest, Marietta, Georgia
Black and Yellow Mud Dauber - Sceliphron caementarium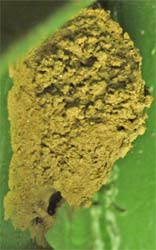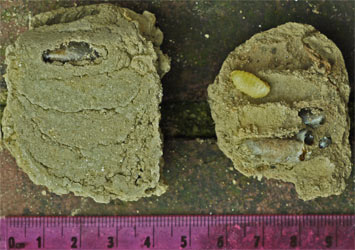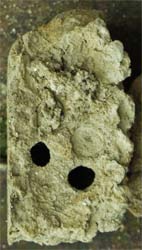 Black and Yellow Mud Dauber Nest, Marietta, Georgia
Southwestern Texas Paper Wasp - Polistes apachus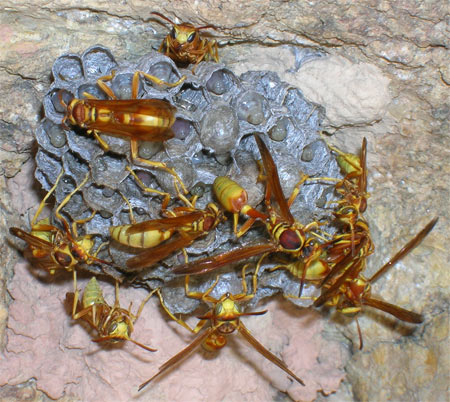 Paper Wasp Nest in Uranium Mine. Utah
Paper Wasp Nest with Mud Blocked Cells
March 24, 2010, Marietta, Georgia
Today I saw an old, empty paper wasp comb. It had fallen from under a bridge and some of the tubes were blocked with mud. It was brittle, and I cracked it open. The mud blocked tubes had brittle grub casings like those of the organ pipe daubers above. Everything was brittle and crumbled, so no clear photo was possible. The capsules were about 1/8" in diameter and 5/16" long. The Mud plugs filled the cell openings, about 1/8" diameter, and were 1/8 - 3/16" long. Several Sources mentioned that Irridescent Blue Mud Dauber recycle Organ Pipe and Black and Yellow Mud Dauber nests, but none mentioned reusing paper nests and plugging with mud. Several articles mentioned the Blue Daubers carried only water and reused mud from the nests: obviously something carried mud to the paper comb.
See a Paper Wasp's Nest Develop over Time, Marietta, Georgia
Bald Faced Hornet - Vespula maculata

Hornet's Nest, Oregon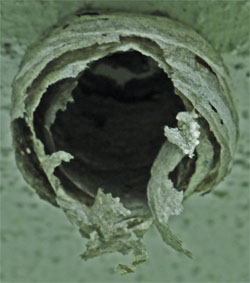 Hornet's Nest, 2 inch diameter, Marietta, Georgia
Termite - Isoptera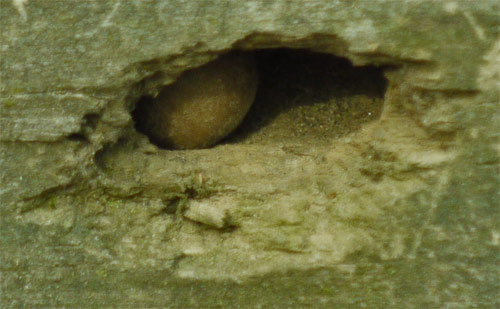 Termite Tunnel Opened by Woodpecker
Eastern Tent Caterpillar - Malacosoma americanum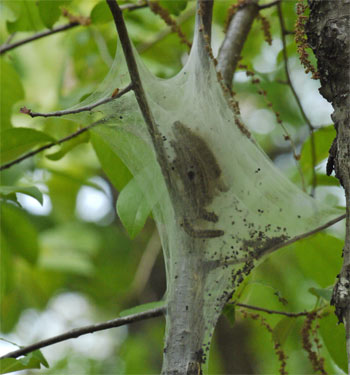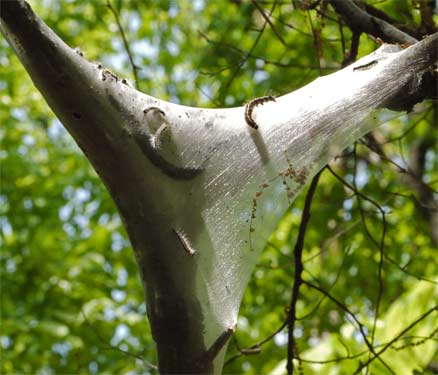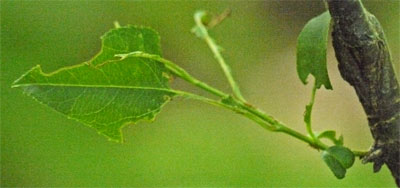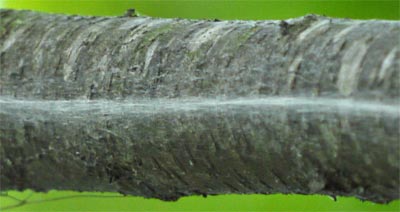 In Georgia and Alabama, I saw Eastern Tent Caterpillars only in Black Cherry Trees or crawling on the ground.
Gulf Fritillary Butterfly - Agraulis vanillae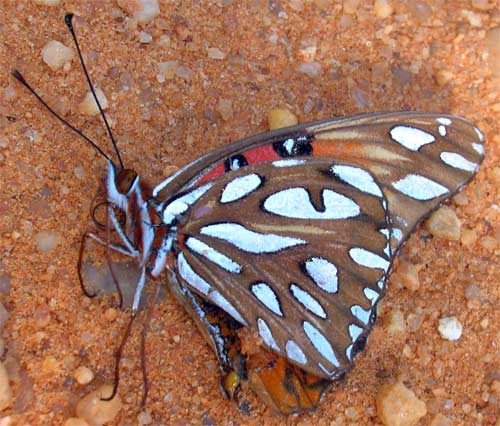 Tortoiseshell Butterfly - Aglais urticae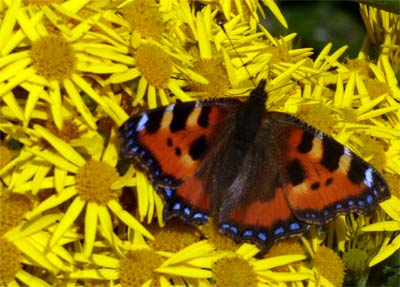 Common Buckeye Butterfly - Junonia coenia
Coronis Fritillary Butterfly - Speyeria coronis
Red Spotted Purple Admiral Butterfly - Limenitis arthemis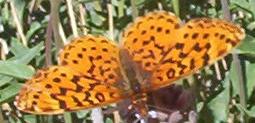 Eastern Tiger Swallowtail Butterfly - Papilio glaucus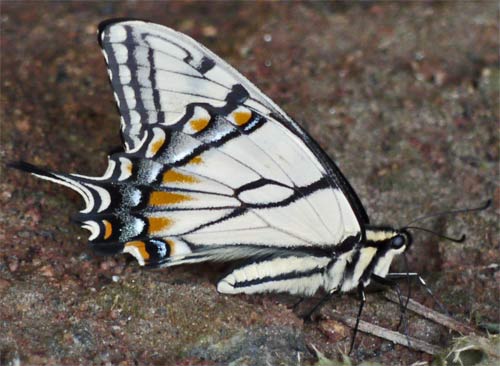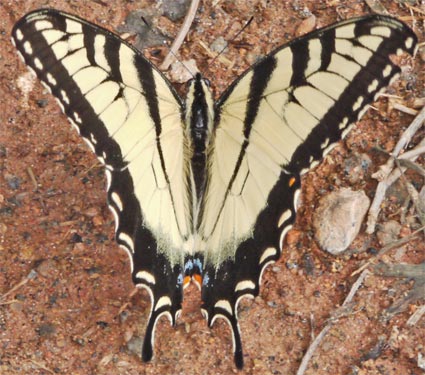 Black Swallowtail Butterfly - Papilio polyxenes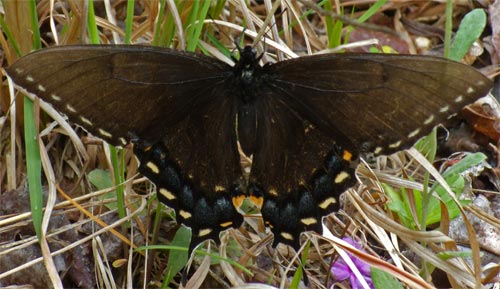 Io Moth - Automeris io

Oak Leaf Roller - Archips semiferanus?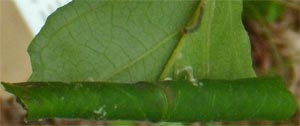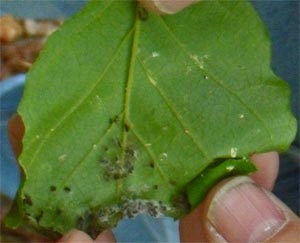 Other less common Oak Leaf Rollers are Archips argyrosplilus, Choristoneura fractivittana, and Sparganothis pettitana.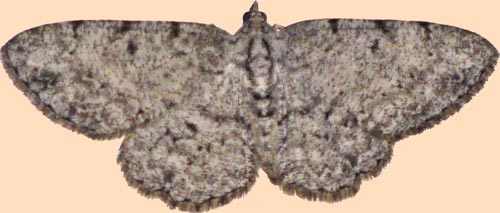 Ant Lion - Myrmeleontidae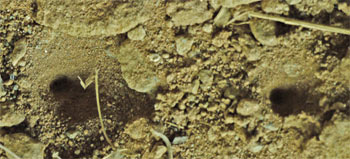 Ant Lion and and Vermileonidae Fly larvae both make similar cone shaped traps for ants. Ant Lions also make squiggly groove tracks as they travel, from which they also have the name Doodle Bugs. The traps are usually in places protected from rain by bridges, roofs, etcetera.

Halloween Pennant - Celithemis eponina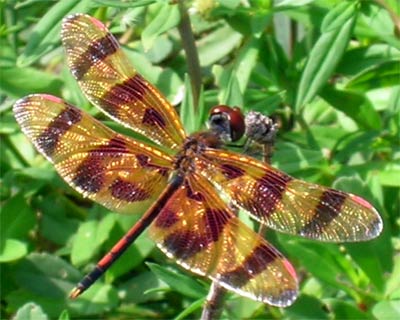 Half Banded Toper - Sympetrum semicinctum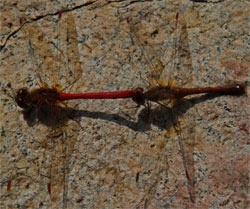 Southeastern Lubber Grasshopper - Romalea microptera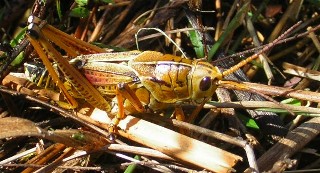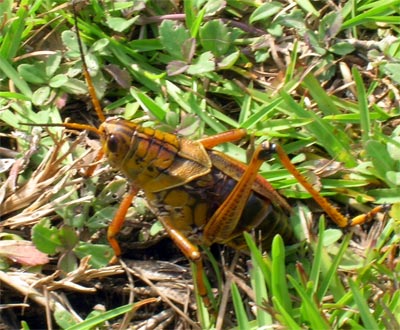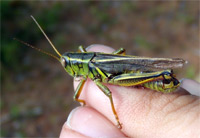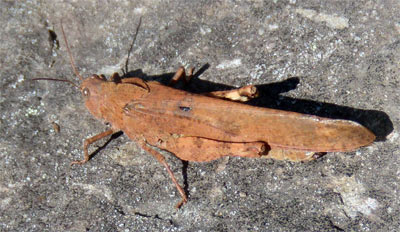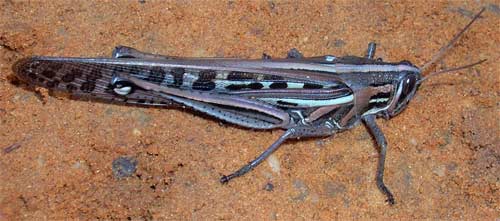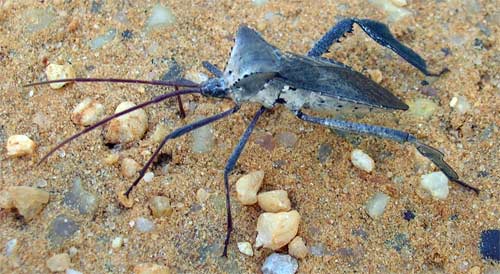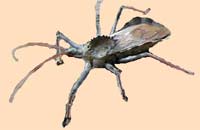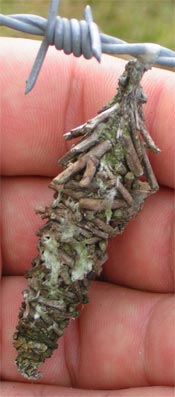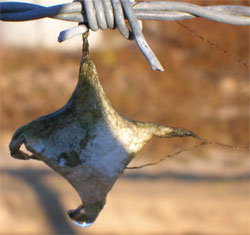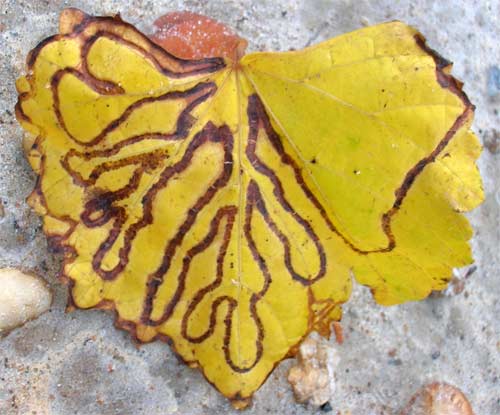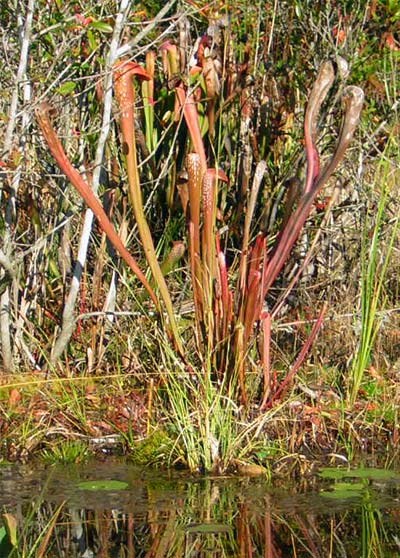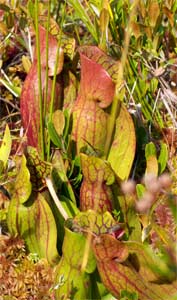 Earthworm Trails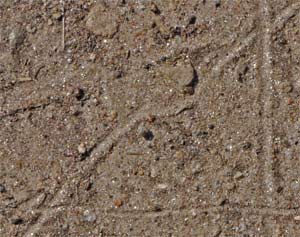 Tracks of Insects, or maybe Centipedes or Millipedes