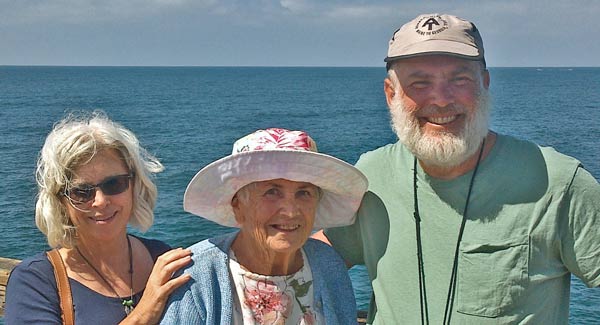 Lisa, Mom, Dan, before this trip
ALDHA Gathering
Friday - Sunday, October 7 - 9, 2016
Appalachian Long Distance Hikers Association Gathering
Williams College, Williamstown, Massachusetts
The 2017 Gathering will be at Abingdon, Virginia, October 6-9.
Quite a few people with some 2003 connection to the Pacific Crest Trail were present. Through hikers included Free Radical, Burrito, Apple Pie, Garlic Man, Mother Nature's Son, Billy Goat, and me. Squatch and Weather Carrot made '03 documentaries. Mara hiked from Mexico to Mount Whitney.

Weather Carrot, Free Radical, Burrito, Apple Pie, Garlic Man, Mother Nature's Son, Fashionplate Dan
Billygoat

Mara

Squatch

Pacific Crest Trail Class of 2003
Apple Pie spoke on a Te Araroa hike with Burrito and Greenleaf. Costs were ~$1000/month plus $1500 for air fare. They hiked 4½ months. Warehouse (like Walmart) and McDonalds had free wifi, which was otherwise pricey. A nationwide annual hut pass was $90. Sideling, or traversing very steep grass slopes, was sometimes scary. Gaiters would prevent saw grass cuts. The Te Araroa website and a wiki were useful sources. No resupply stretch was more than 8 days. They went December 21 - May 7, about the nicest time for pleasant weather. Although most hike southbound, they felt their northbound direction was better for staying out of rain. Wildlife was limited to birds, mice, and opossums. The Routeburn, Mueller, Two Thumb, and Keppler were recommended side tracks.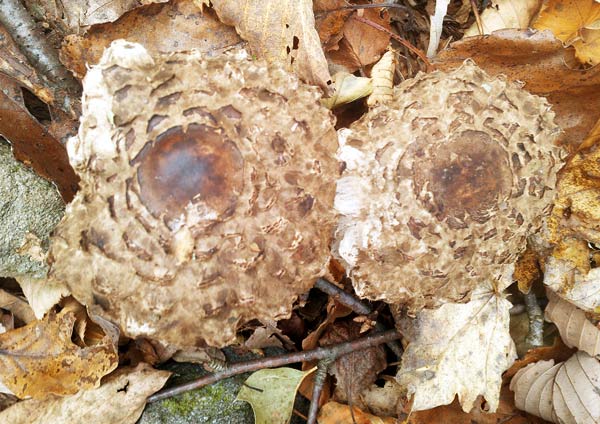 Fungi
Mary Draper Ingles walked over 700 miles home to Radford County, Virginia after being kidnapped by a Shawnee Tribe.


Fungi
There is a 92 mile Coal River Water Trail in West Virginia.
www.coalriverwatertrail.com
www.coalrivergroup.com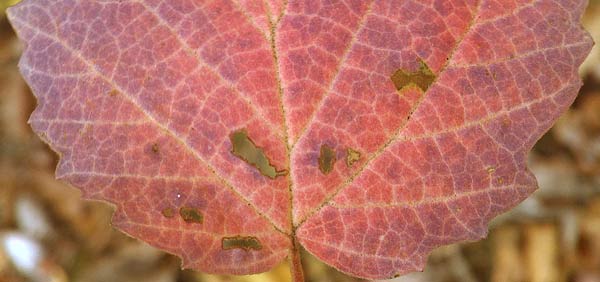 Leaf
The 72 mile North Bend Rail Trail in West Virginia is part of the 5500 mile American Discovery Trail. There are 13 tunnels and 36 bridges on the former CSX line dating as far back as 1853-7.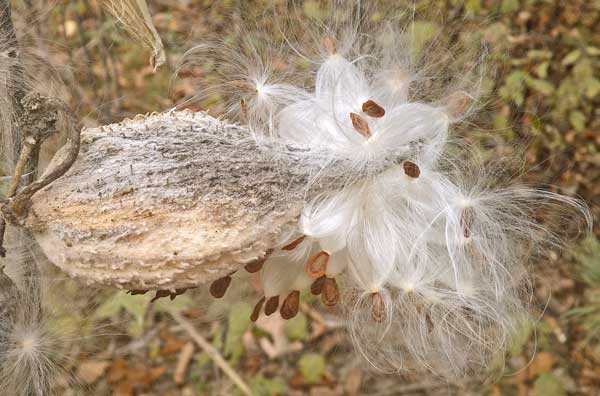 Seeds
West Virginia's 78 mile Greenbrier River Rail Trail borders the Monongahela NF and Seneca and Greenbrier State Forests.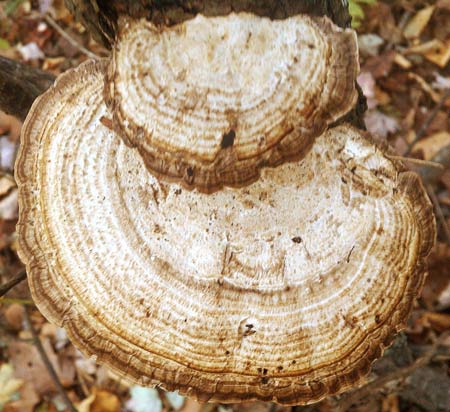 Fungi
The Great Dismal Swamp National Wildlife Refuge may be on my Mountains to Sea hike.
http://greatdismalswamp.fws.gov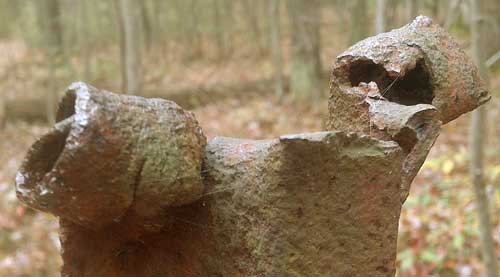 Steel Post
A north-south trail across the Adirondacks is described at transadk.com. Email: transadk@gmail.com.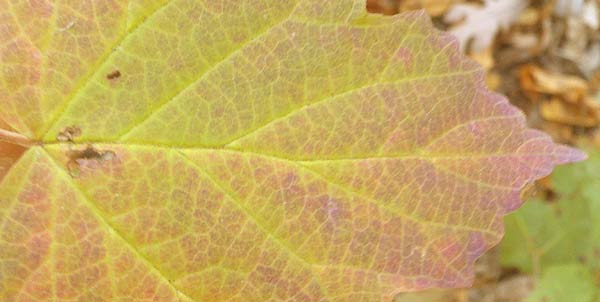 Leaf
Masar Ibrahim al Khalil, a trail across Palestine, is described at www.masaribrahim.ps. Email: george@masaribrahim.ps.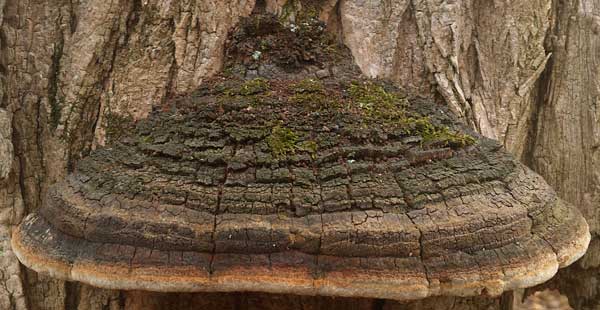 Fungi
The Idaho Boundary Trail is described at www.fultek.com/ibt.
Carrington liked the northern Italian part of the Via Francigena he walked. A pilgrimage route from Canterbury to Rome, it could be walked after the Canterbury pilgrimage, or other British National Paths, etcetera.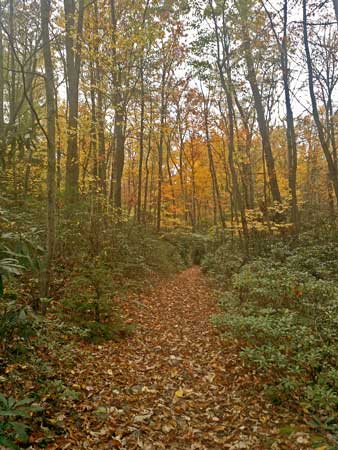 Trail
Massanutten Trail
Monday, October 10, 2016
Mother Nature's Son and Sale drove me to the Woodstock Tower. The lookout tower has been shortened and fitted with a steel deck. A local told me the air was only as clear as today on a half dozen days per year. The view west to Woodstock, farms, and the North Fork Shenandoah River was great, and the forested Massanutten and Shenandoah NP ridges to the east were visible as well. I saw no one once I'd walked past the hang glider port just south of the tower. I had a sore throat.
Miles: 4
Camp: south of 7 Bar None Trail
Maps: NGTI228 Shenandoah NP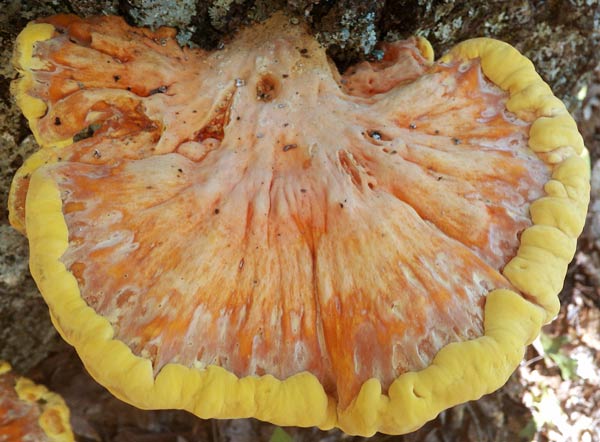 Fungi
Tuesday, October 11, 2016
I met two hikers doing the Massanutten Loop. Triple Crowner Ean told me the Foothill Trail is much like the Massanutten except that it doesn't focus on ridgelines. My sore throat developed into a full head cold and I quit early, exhausted and with a pounding headache. I saw a large woodpecker with a red head, a Pileated Woodpecker.
Miles: 15 19
Camp: south of Jawbone Gap
Maps: NGTI228 Shenandoah NP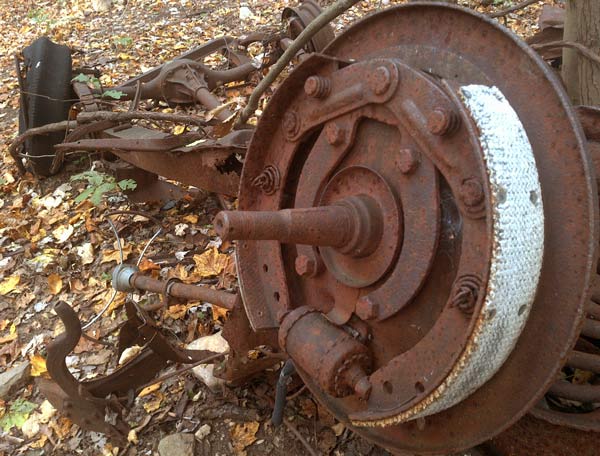 Old Truck
Wednesday, October 12, 2016
There was lots of water in the two creeks on the trail. I saw fish, crayfish, a 9" snake, a White Tail Deer, Steller's Jays, and a small woodpecker.
Miles: 18 37
Camp: North of Kennedy Peak
Maps: NGTI228 Shenandoah NP

Thursday, October 13, 2016
I saw 3 White Tail Deer, a half dozen Turkeys, and a 28" Corn Snake. I headed east on the Tuscarora Trail and it took 1½ hours hitching by the highway to get into town. The Massanutten was well maintained, with recently cleared blowdowns and repainted blazes.
Miles: 17 54
Camp: Hotel in Front Royal
Maps: NGTI228 Shenandoah NP


Corn Snake
Appalachian Trail
Virginia, West Virginia
Friday, October 14, 2016
I saw 2 Woodchucks Marmota monax.
Miles: 16 70
Camp: Whiskey Hollow Shelter
Maps: NGTI228 Shenandoah NP, PATC8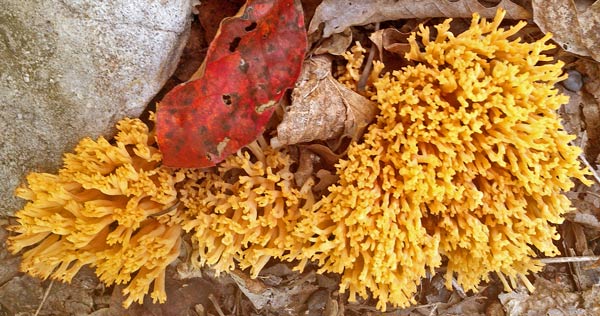 Fungi
Saturday, October 15, 2016
I saw a 26" striped Garter Snake, about 7/8" in diameter, or a little thicker than the usual aspect ratio would dictate. A White Tail Deer walked within 50' of me while on an evening snack break, without even casting a glance in my direction or otherwise reacting to my presence.
Miles: 17 87
Camp: Ascent from Sprout Run
Maps: PATC8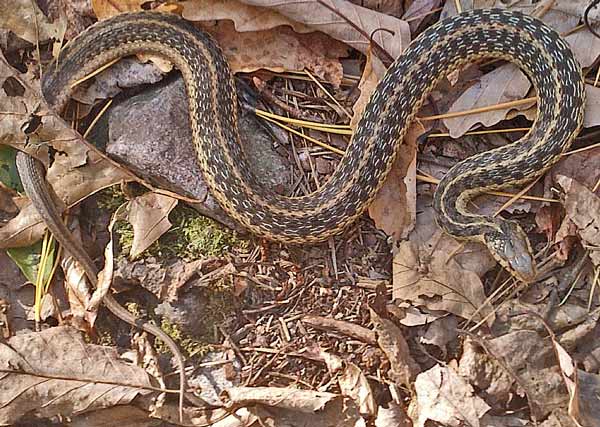 Garter Snake
Sunday, October 16, 2016
Rain is possible Friday, but clear weather should return afterwards. I saw a White Tail Deer and many ants, some winged, congregating on rocks. There was a Pileated Woodpecker Dryocopus pileatus and a small woodpecker. I had a good pizza with many vegetables at Keys Gap.
Miles: 16 103
Camp: Beyond Keys Gap WV9
Maps: PATC8, 7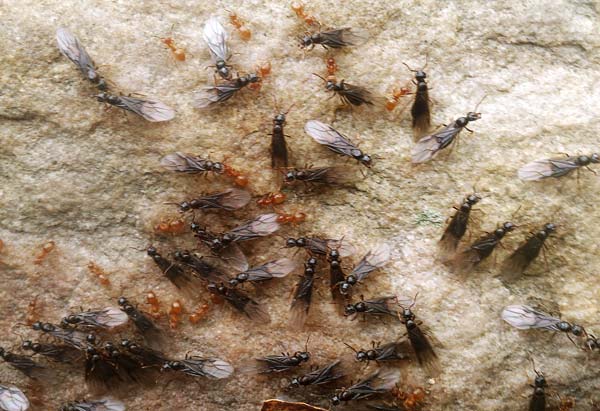 Ants
Appalachian Trail jokes from a Bear's Den Kiosk.
Acupuncture was created by a hiker who found a Porcupine in his sleeping bag.
I made a hiking playlist. I call it trail mix. It has a lot of Eminem.
How does a crazy person get through the forest?
He takes the psychopath.
What's the difference between a day hiker, a section hiker, and a thru hiker?
A day hiker sees food on the ground and walks by.
A section hiker stops, dusts it off, and eats it.
A thru hiker stops, picks it up, eats it, and then digs for more.
The guitar of the noisy teenager at the next campsite makes excellent kindling.
A hot rock placed in your sleeping bag will keep your feet warm. A hot enchilada works almost as well, but the cheese will stick between your toes.
Shenandoah, Harpers Ferry, Potomac, C&O Canal, Maryland
Monday, October 17, 2016
At Harper's Ferry, I spent quite a bit of time chatting and eating at the Appalachian Trail Conservancy Headquarters, the outfitter, and various restaurants. I picked up maps and books for my upcoming CO Canal trip from Garlic Man (PCT 2003) at the outfitter and from the bookstore and visitor center.
Miles: 9 112
Camp: Harper's Ferry Hostel, Maryland (very clean, free breakfast)
Maps: PATC7, 6/5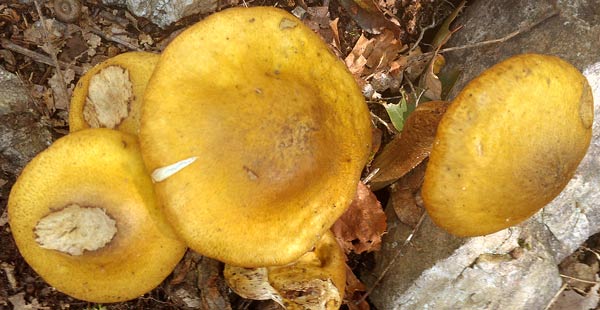 Fungi
Tuesday, October 18, 2016
At Gathland, I spent some time with a trail angel reading up on the civil war battle of South Mountain and war correspondents. Some sodas, French Fries, and salad were much appreciated.
Miles: 14 126
Camp: Rocky Run Shelter
Maps: PATC6/5

Toad
Wednesday, October 19, 2016
The hot shower at Dahlgren Camp was much appreciated. Many Audubon birders were enjoying the view at Washington Monument. At Black Rock Cliffs, a Turkey Vulture held his ground until I was within 15 feet of his perch on the viewpoint. He and his pals cruised in the ridge lift just above me. I saw a toad and a White Tail Deer.
Miles: 16 142
Camp: Ensign Cowell Shelter
Maps: PATC6/5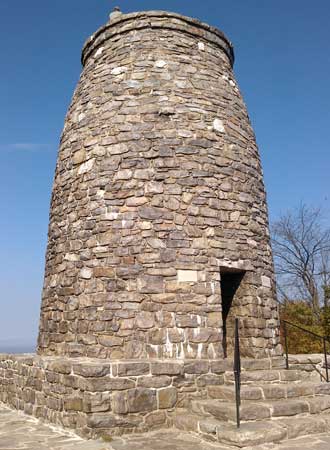 Washington Monument
The Mason-Dixon Line
Pennsylvania
Thursday, October 20, 2016
I've been eating quite a bit, so I carried a staggering load of food out of Waynesboro at PA16. The Tumbling Run Shelter Complex is quite nice, and two section hikers recommended I hike the Black Forest / Pennsylvania Grand Canyon as a side trip off the Pine Creek Bike Trail variant of the Mid State Trail. (Per a Boiling Springs ATC staffer, specifically I should walk the West Rim Trail, and there is a book with an included map.) The canyon is quite deep but has typical east coast vegetation, and the trail has much climbing and descending in side canyons.
Miles: 18 160
Camp: Tumbling Run Shelter
Maps: PATC6/5, 4, Michaux State Forest


Lichen and Shelf Fungi
Friday, October 21, 2016
There was an old railroad berm and then an old canal north of US30, in Caledonia State Park, off the Conococheague Creek. The afternoon was drizzly. Mud wasp tunnels were white: perhaps they prefer some white mud source nearby.
Miles: 12 160
Camp: Quarry Run Shelter
Maps: PATC4, 3/2, Michaux State Forest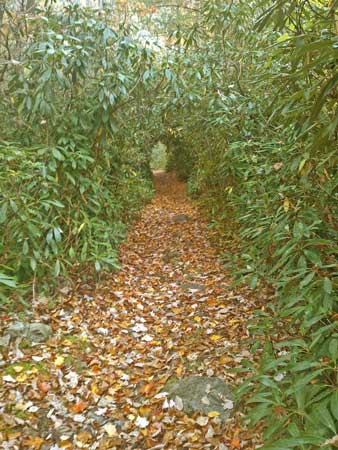 Laurel Tunnel
Saturday, October 22, 2016
The ridge road allowed me a few miles of concentrating on the forest around me rather than on the rocky and rooty footing of the AT. I saw a few exhibits at the AT Museum, and there was lots of colorful slag from Pine Grove Furnace on the slope behind the museum. The store was closed for the season, so alas, no ½ Gallon Challenge. The Ironmaster Mansion Hostel had a breakfast and dinner deal, but a long brownout made it tough to get chores done. The keeper was a pastor, an author, and a generally interesting guy.
Miles: 17 177
Camp: Ironmaster Mansion Hostel
Maps: PATC3/2, Michaux State Forest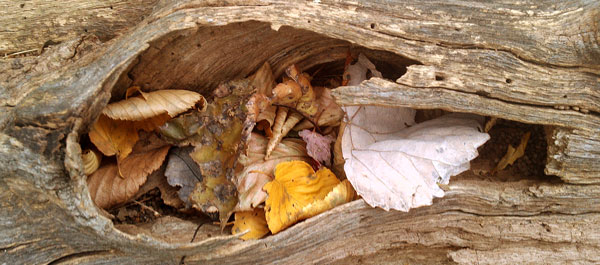 Leaves in Knot Hole
Sunday, October 23, 2016
There were many test holes, perhaps 8' in diameter and 8' deep, and many charcoal burning platforms today. I saw a 24" striped Garter Snake with scattered copper scales. The Pole Spire rocks had a good view.
Miles: 16 193
Camp: Alec Kennedy Shelter
Maps: PATC3/2, 1, Michaux State Forest
Monday, October 24, 2016
Boiling Springs Lake had many Canada Geese, white Swans, Mallards, and other water birds. A White Tail Deer Fawn bolted when I came around a bend.
Miles: 18 211
Camp: Darlington Shelter
Maps: PATC1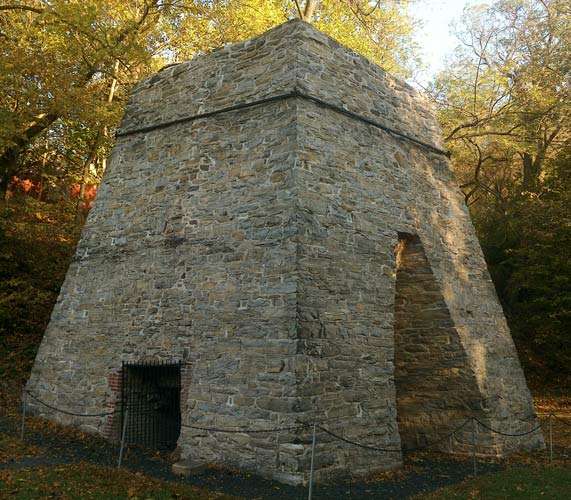 Boiling Springs Furnace
Tuesday, October 25, 2016
Though the batteries were fully charged, my Garmin 650t GPS froze while booting up several times. The view of the Susquehanna River and Duncannon from Hawk Rock, on a parallel trail, was great. I had an excellent and inexpensive steak and cider at the Doyle Hotel to celebrate the completion of the hike. A hiker I'd met on the ridge drove me to the Harrisburg train and bus station. Many thanks to all!!!
Miles: 12 223
Camp: Overnight Bus to Pittsburg
Maps: PATC1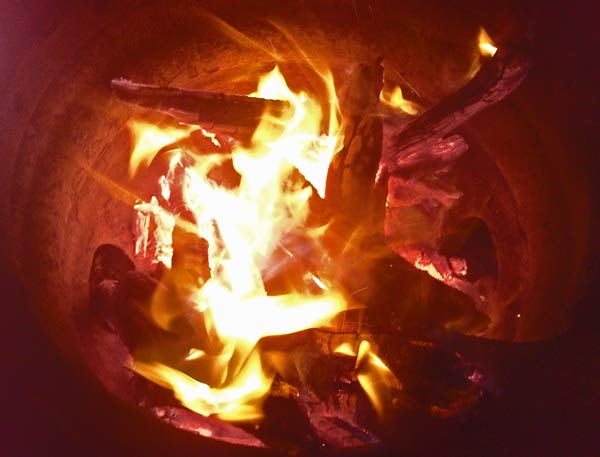 Camp Fire