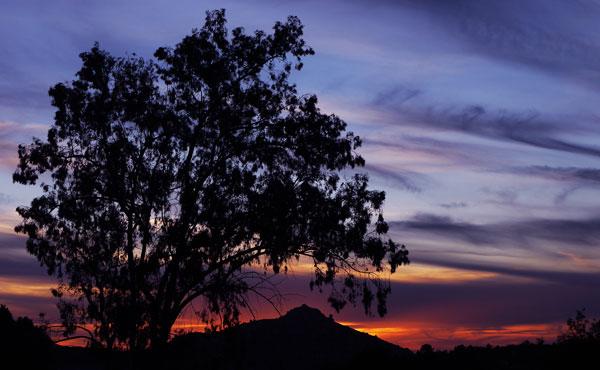 Jamul Sunset
Winter 2016-17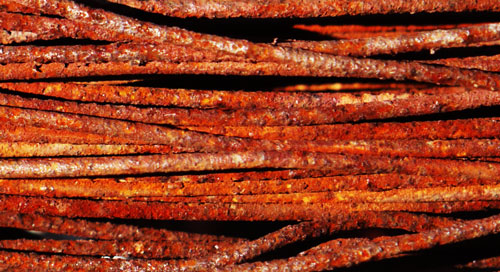 Wire
Thanksgiving, 2016
I spent Thanksgiving in Austin with Lisa and Jorge, Mom, Marie, Kate, and Roy. It was a great family reunion. In a few hikes I noted very clear water and fish, turtles, frogs, and birds. One open comb bee hive was high on a cliff. We rode the Glass Bottom Boats at Texas State / San Marcos Springs. I walked the Barton Creek Greenway between Zilker and Twin Falls, as well as the Violet Crown Trail to US290.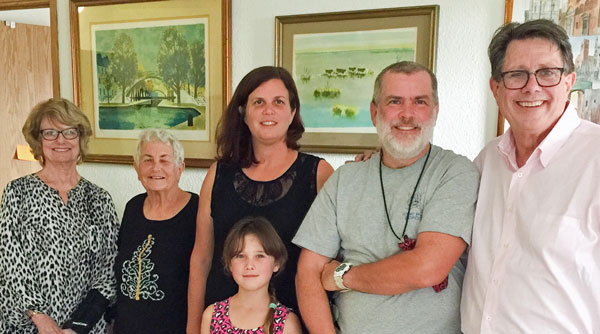 Dorothy, Mom, Marie, Kate, Dan, and Tim
Florida Canoeing
There were 2 trips to Canoe in the Florida Everglades, which have separate reports.
December - January Florida Canoe Trip
March Florida Canoe Trip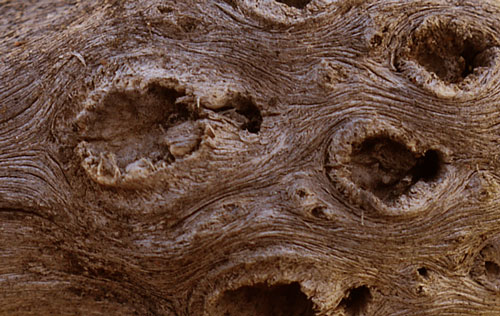 Wood Grain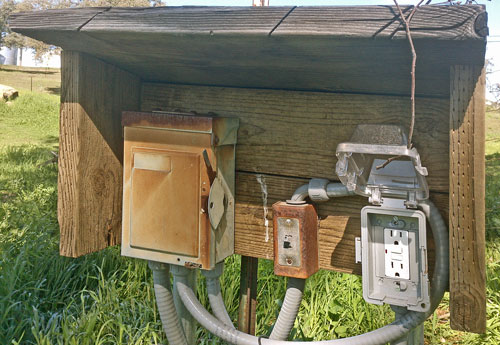 I rebuilt this Electric Panel last year.
Jamul, Gene
This winter and last I stayed with Gene in Deerhorn Valley. A trailer there was a great, quiet place to read, write, and plan. Ranch work was fun too. Last year we repaired many things and mowed grass, while the focus this year was on lopping / thinning brush and trees.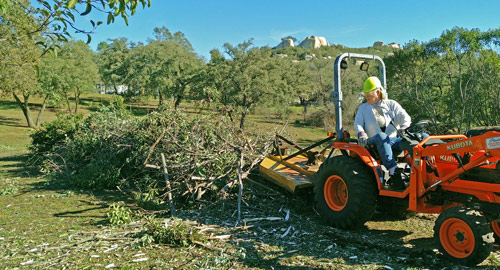 I trimmed many Sumac Bushes, Oak Trees, etcetera with loppers and Chain Saws. Here, Gene mulches stacks of cut branches with a Brush Hog. 5' wide x 3' high debris piles totaled several hundred feet long.
Mom, Marie
I often visited mom in Vista, who was recovering from a back problem / fall. On the same trips, I visited Marie, Kate, and Roy in Carlsbad.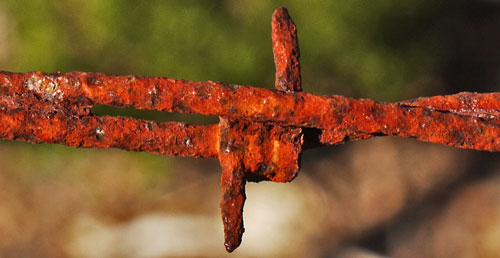 Barb Wire
Hiking
Travelling to and from Vista, I often stopped to walk at Batiquitos Lagoon, or the San Dieguito River Park by the coast or Lake Hodges.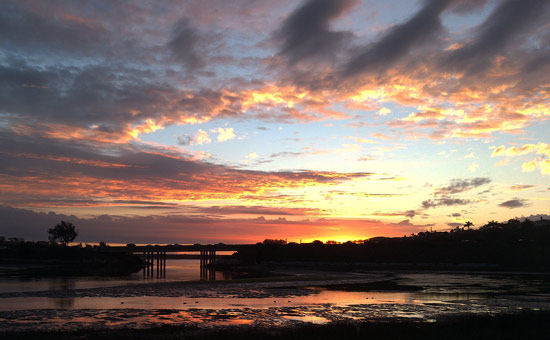 Sunset at Batiquitos Lagoon
Winter Reading
Potomac Heritage Trail, C&O Canal, Great Allegheny Passage
The C&O Canal Companion
Mike High
2015
Chesapeake and Ohio Canal
National Parks
2015
Home on the Canal
Elizabeth Kytle
1983
Common Labor
Peter Way
1993
Great Allegheny Passage Trail
Edward Muller
2009
Canal Boat Children
Ethel Springer
1923
The Composite Locks
National Parks
1968
Geology, Engineering Structures, C&O
William Davies
1989
Double Boat Report
E. Mulvany
1879
Flood Repair History
Donald Shaffer
1997
Tracks along the Ditch
Patrick Stakem
1998
Geology of the C&O
USGS 1691
2008
Historic Resource Study: C&O
Harlan Unrau
2007
Raccoon Prints



General Outdoors Reading
Many Books Borrowed from John / Mother Nature's Son
Black Elk Lives
DeSersa, Pourier
2000
Crazy Horse
Mari Sandoz
1942
William Bartram on the Southeastern Indians
Gregory A. Waselkov
2002
Trail of Tears: The Rise and Fall of the Cherokee Nation
John Ehle
1997
Native Americans Of The Old West
Henry Anatole Grunwald
1995
Man in the Everglades: 2000 Years of Human History
Charlton W. Tebeau
1968
Hugh Glass
Bruce Bradley
2015
The Journals of Patrick Gass: Member of the Lewis and Clark Expedition
Carol Lynn Macgregor
1997
Bark Canoes and Skin Boats of North America
Edwin Tappan Adney
1964
An Illustrated history of Quetico Provincial Park
Shirley F Peruniak
2000
Suwannee River: Strange Green Land
Cecile Hulse Matschat
1938
Dangerous River Nahanni NWT
RM Patterson
1990
Young Men and Fire
Norman MacLean
1992
Everett Ruess: A Vagabond for Beauty
W.L Rusho
1973
Ice Bound: A Doctor's Incredible Battle For Survival at the South Pole
Jerri Nielsen
2002
Between a Rock and a Hard Place
Aron Ralston
2005
Travels with Charley in Search of America
John Steinbeck
1980
Walking Softly in the Wilderness: The Sierra Club Guide to Backpacking
John Hart
1977
Tales of an Empty Cabin
Grey Owl
1936
Ducks, Geese, and Swans of North America
Frank C Bellrose
1976
Other
Without Buddha I Could Not Be a Christian
Paul F. Knitter
2013
A History of the Amish
Steven M. Nolt
1992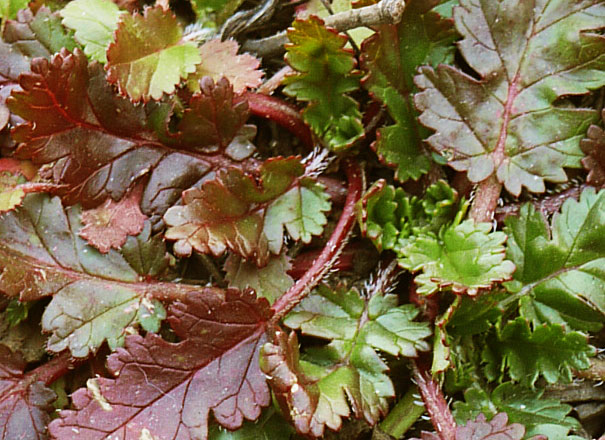 Leaves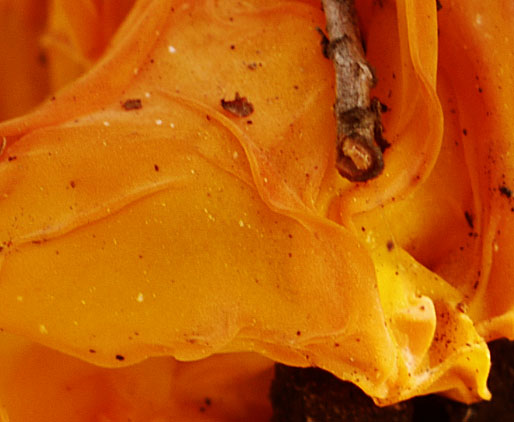 Oak Fungus