San Diego County Hike, 2014
Summary
On this trip I walked from the Salton Sea to Borrego Springs, up Coyote Canyon to the PCT near Anza, and southbound on or near the PCT to Barrel Springs. After hitching to Borrego Springs I followed the California Riding and Hiking Trail (CRHT) / Trans County Trail (TCT) southwest to Lake Cuyamaca with a side trip to the San Felipe Valley. I walked through Cuyamaca State Park west of the PCT then near or on the PCT to Lake Morena. Then I walked west to Pine Valley Creek, and north along that, ending the trip at Lake Cuyamaca.
Saturday, November 29, 2014
The Salton Sea had shrunk enough that the marina was dry, though the water was just beyond its jetties. There were many dead Tilapia fish, barnacle shells were in abundance, tufa had formed on the jetty riprap, and the sea had much red algae and a potent brine smell. An oasis along the Tectonic Gorge route had wet soil all around, a mature palm tree, several small palm trees with watering moats someone was tending, and a seep hole someone had dug. Less than a foot below grade water was standing: The taste was OK when I dipped my fingers. OHV people were out in force due to a thanksgiving weekend and beautiful weather. A local family who sold me some excellent tacos said it was usually much less busy. I saw a Snowy Egret and a Black Tail Jackrabbit.
Miles: 12
Camp: 1 mile ESE of the Microwave Tower on S22 and the boundary between ABDSP and OWSVRA
Maps: 7½' Truckhaven, THSDBABDSP
Route: Salton City abandoned streets, North Marina Drive, Tectonic Gorge, Gettysburg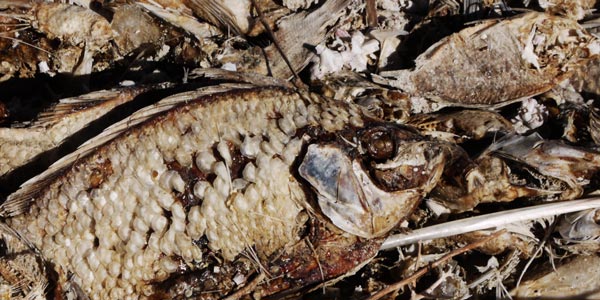 Salton Sea
The Salton Sea is an interesting place because it is a unique ecosystem, and it is always changing. It is the blue sea visible to the east of the PCT when walking north from the Laugunas atop the escarpment between the Cuyamaca Range to the west and the Anza Borrego Desert to the east. It is 35 miles long, 15 miles wide, 222,000 acres, and 234 feet below sea level. The Chocolate Mountains (Naval Gunnery Range) are to the east, the Santa Rosa and Coyote ranges to the west, and the Orocopia Mountains to the north.
Perhaps 2 or 3 million years ago, the Imperial Valley was part of the Gulf of California / Sea of Cortez. Today, the gulf separates Baja California from the rest of Mexico, and does not reach the United States at all. But the Colorado River, while carving canyons as large as the Grand Canyon along its course from the Rocky Mountains, eventually deposited enough mud to entirely dam the width of the Gulf. Over time, the sea water left in the northern reach evaporated away. The salt left over today makes springs and streams in the Anza Borrego Desert salty.
Over the eons, the Colorado River sometimes flowed into the Gulf of California and other times switched courses and flowed into Imperial Valley. So over the last couple of million years, there has sometimes been a large lake there and sometimes the lake has dried away, leaving salt crusted over the desert floor. Just a few hundred years ago, the lake dried up once again. This was recent enough that local Indians still have oral traditions about catching abundant fish in the the lake, known as Lake Cahuilla. The oral traditions are backed up by ruins such as middens, housing, and fish traps in the desert. But the lake was entirely dried up by the time Spanish explorers and missionaries visited.
In the late 1800s, the California Development Company began digging irrigation ditches from the Colorado River to the Imperial Valley. By the first few years of the 1900s, 100,000 acres were under cultivation. In 1905, the Colorado River was in flood, and the gates in the canals failed. The ditches eroded ever wider, deeper, and swifter. The entire flow of the Colorado River went into the Imperial Valley until 1907, when the Southern Pacific Railroad dammed it by dumping trainloads of dirt and even railcars. By then, the town of Salton, the New Liverpool Salt Company mine, many miles of rail tracks, and the Torres Martinez Indian Reservation had been innundated. The lake covered 350,000 acres.
Today, the Salton Sea continues to evaporate away. Water enters mostly from the Whitewater River to the North and from the Alamo and New Rivers to the south, and from irrigation water originating in the Colorado River. The average inflow is less than 1,200,000 acre·feet. The soil of Imperial Valley Farms is salty, so fields are soaked enough that undergound perforated drain pipes will carry away salt saturated excess water. It is this saline drain water that enters the Salton Sea. The sea gets saltier every year. Southern California cities are getting more water by paying for more efficient irrigation practices and lining canals with concrete, etcetera. These practices will reduce the flow of water into the Salton Sea, and cause it to shrink faster.
Salinity
grams/liter
Salton Sea
54
Pacific Ocean
35
Great Salt Lake
50-270
Mono Lake
51-99
Brine Shrimp Artemia satina, Barnacles Balanus amphitrite saltonensis, and Pile Worms Neanthes succinea, introduced on various boats, etcetera, consume the phytoplankton and serve as food for larger animals. Over the years, various fish were transplanted from the oceans and thrived until the water got too saline. Today, Tilapia Oreochromis massambicus, O. ureiepis, Tilapia zillii is the predominant fish in the sea, but Croaker. These three species are unique in their ability to breed in salt water, and to nest on the Salton Sea botton where oxygen is low and salinity is high. Threadfin Shad, Carp, Red Shiner, Channel Catfish, White Catfish, Largemouth Bass, Mosquitofish, Sailfin Molly, and Desert Pupfish live more in the fresher water streams entering the sea. The sea is an important migratory stop on the Pacific Flyway, supporting about 400 bird species. Perhaps 30% of American White Pelican use it.
In the 1950s, several resort towns were built on the shores. But as the salinity increased, various game fish could no longer survive. As the sea shrunk, marinas went dry. The towns today are partially occupied but live on well enough even without the recreational amenities.
The lake and Imperial Valley in general have some geothermal features such as mudpots and mud volcanoes. 11 geothermal powerplants generate 187 megaWatts of electric power.
The San Andreas Fault, the San Jacinto Fault, and the Imperial Fault Zone are under or near the sea. Earthquakes as high as 7 or 8 have occurred and may reccur, especially if the sea fills again.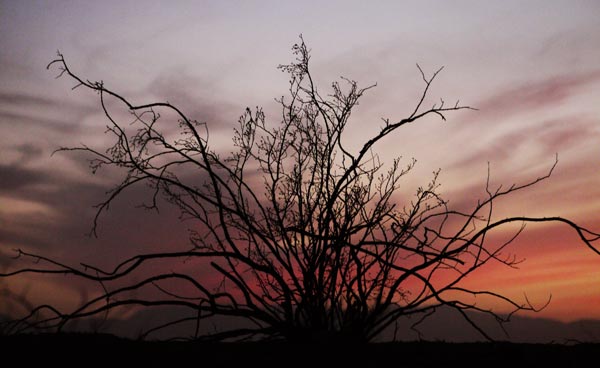 Sunday, November 30, 2014
I had a poor night of sleep, as ATVs ran all night. There was even one guy who started shooting a couple hundred yards away. Shooting in the park is illegal, and since people were camped everywhere around, stupid. After talking with several people, I recommend against visiting the Anza Borrego Desert area on Thanksgiving weekend, as it is crazy like this every year.
Ocotillo Flowers Blooming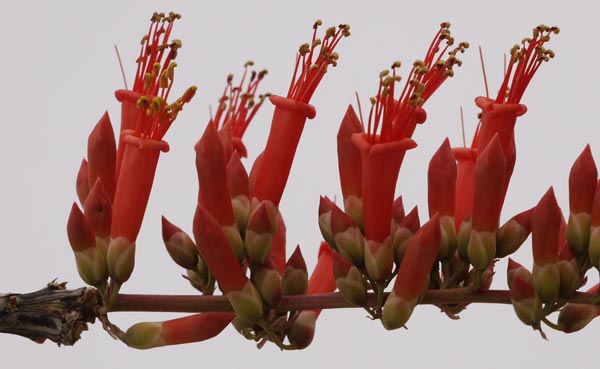 As I crossed ABDSP, the traffic in the gullies was much less than in the OWSVRA, and so the day was more enjoyable. I saw some footprints of small ungulates and Jackrabbits. There were many concretions, and one vertebra fossil. Ocotillo had leaves, and one was starting to bloom. Storm clouds were building to the west, and with no place to shelter from a storm, I hitched in from Fonts Point Wash to get a room in Borrego Springs. This section would have been a highway walk anyway.
Miles: 15 27
Motel: Borrego Springs
Maps: THSDBABDSP
Route: Truckhaven Trail, Arroyo Salado, Ella Wash, Short Wash, Fonts Point Wash, S22 Borrego Salton Seaway
Salt Crusts in Coyote Creek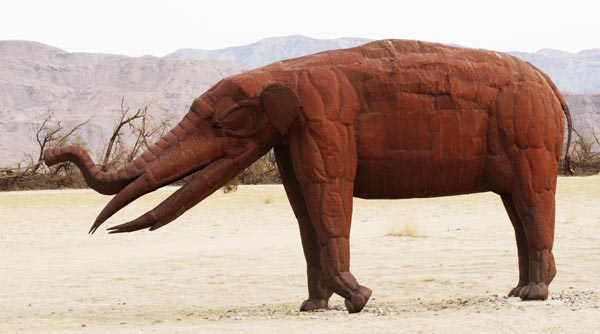 ↑ Prints of a Rodent Hopping or Bounding on its Hind Feet ↑
Likely a Kangaroo Rat Dipodomys because of Hind Feet use.
↓ Prints of a Rodent Bounding on 4 Feet ↓
Likely not a kangaroo rat because 4 well separated footprints show.


Monday, December 1, 2014
I walked first around town, familiarizing myself and asking about less expensive lodging, laundry, food, hiking advice, etcetera. 1¾ miles north of the main drag, just south of Big Horn Road, steel sculptures began to appear in the Galleta Meadows areas. I saw a Roadrunner in the groves of lemons, oranges, grapefruits, etcetera. The horse camp had working spigots, trash, tables, and even token operated showers with a credit card machine to sell tokens. No sign said how much a token would cost, or how long the shower would last. The El Vado and Santa Catarina monuments recalled the Anza Expeditions. A few Occotillo were in bloom. I saw some interesting bug tunnels, and sheep and rodent tracks. Once I entered the park, yellow topped brown posts were placed periodically, as were some directional signs. I felt just a few isolated drops of rain.
Miles: 16 43
Camp: 1 mile northwest of the Santa Catarina Historic Marker
Maps: THSDBABDSP
Route: Borrego Springs Road, Coyote Canyon


↓ Bighorn Sheep Print Ovis canadensis
Roundish print is due to sinking in wet streamside sand:
Hooves form a wedge like deer prints.
Travel Direction Upward.
Cracked and Uplifted Sand:
Sheep stopping to drink at Coyote Creek.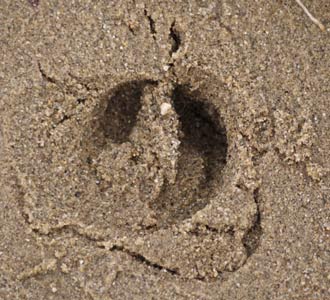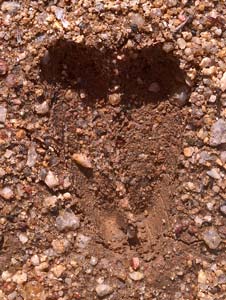 Mule Deer Print ↑
Odocoileus hemionus
Typical Wedge Shaped Print.
Travel Direction Downward.
Tuesday, December 2, 2014
The route was a flagged and ok trail through overgrown and flooded riparian thicket for a half mile at Middle Willows, but otherwise through open desert or dirt road in Coyote Canyon. The PCT was easy and familiar walking. There was water flowing in Lower, Middle, and Upper Willows, and water in the wildlife guzzler on the PCT. I didn't check Tule Spring. It drizzled all day, and rained harder at night. I saw roadrunner and sheep tracks in Coyote Canyon. Baileys Cabin is a rock cabin in good shape: It was a welcome shelter for a lunch break. There are toilets, tables, and a corral there. There is a great deal of hiking to be done in the side canyons and east over the ridge to Rockhouse Canyon. There might be the better part of a week's worth of entertainment in Coyote Canyon alone. But with the rain, I didn't want to climb slippery rocks and whatnot, and didn't want to get maps all wet.
Miles: 17 60
Camp: PCT south of Tule Canyon Truck Trail
Maps: THSDBABDSP
Route: Coyote Canyon, PCT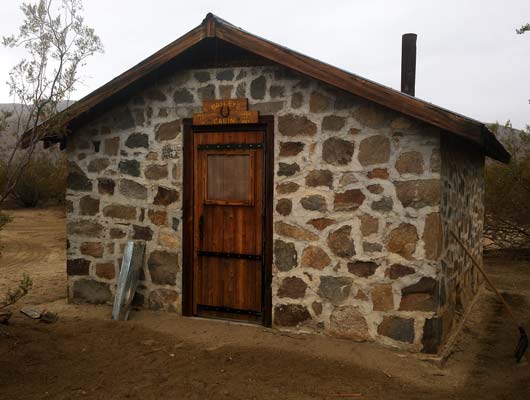 Wednesday, December 3, 2014
There was all day drizzle, heavier rain overnight. In just a few places, gullies started to flow. Coyotes howled overnight. Several hikers are ahead of me on the PCT: The rain degrades their tracks fairly quickly, making guessing how far ahead they were an interesting game. I met Revo Ranger, who I'd hiked with between the southern Kennedy Meadows and Walker Pass earlier this fall. Water was available at Trail Angel Mike's and Lost Valley Spring (CRHT).
Miles: 24 84
Camp: PCT north of Warner Springs
Maps: THSDBABDSP
Route: PCT
Lost Valley Spring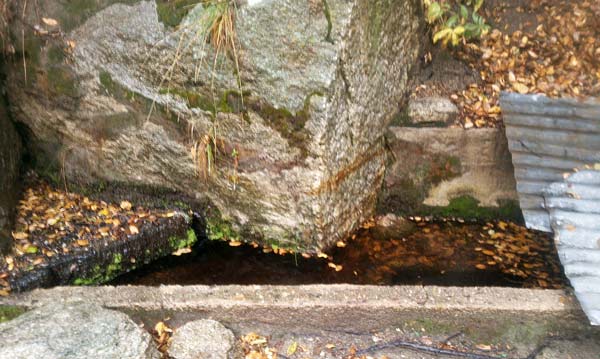 Thursday, December 4, 2014
Drizzle continued until mid morning, but I got myself mostly dry by noon. I saw deer and small dog tracks. The CRHT was marked east and west of the PCT north of highway 79 and east of the PCT south of the highway 79 loop. Water, tables, toilets, etcetera were available at the Warner Springs Community Center, but the center building was closed and the showers were turned off. Some sort of reservation only bus service is available at a stop across 79 from the community center. Laundry, shower, and food in Borrego Springs were much appreciated.
Miles: 11 95
Motel: Borrego Springs
Maps: THSDBABDSP
Route: PCT, hitch S22, Borrego Salton Seaway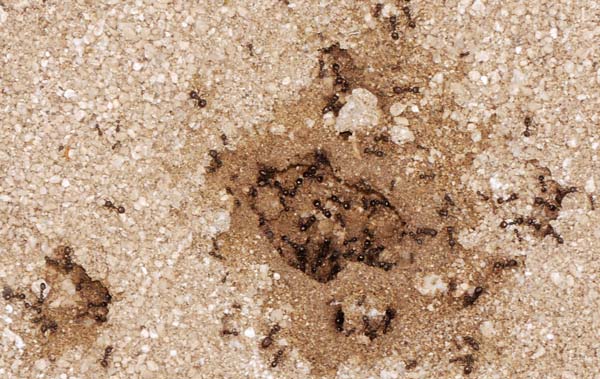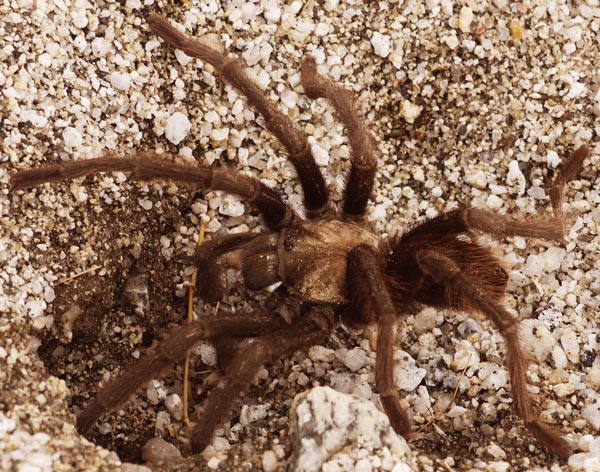 Friday, December 5, 2014
I stopped at the State Park Visitor Center and discussed my trip with some volunteers and staff. One had a niece who had recently thru hiked the PCT and one had 8,000 miles of long distance experience, so they were fairly conversant with long distance hiking issues. The center had potable water, toilets, displays, and a small store. The CRHT leaving the parking lot was unmarked. The junction of the CRHT and the Hellhole Canyon Trail was unmarked. I took a side hike a couple of miles up Hellhole with Sharon and Leo of Sacramento. Quite a ways up the Hellhole Trail TCT was scratched into a sign, but I think the TCT is on the CRHT. Per another hiker, if I had gone a little further up Hellhole, I would have come to a few inches of standing water and some grapevines. I passed two palm groves and some morteros. Returning to the CRHT, I ascended the ridge south of Hellhole on steep, rocky tread overgrown with thorny plants. There were yellow topped brown posts only at two intersections: see gps data. The tread was easily followed, but since it was sometimes hard to see from a distance, if you lost the trail it might be hard to find it again. Therefore, hikers should have the physical skills, stamina, and navigation skills to hike cross country through steep, rocky desert terrain.
Miles: 14 109
Camp: CRHT ridge north of Culp Valley
Maps: THSDBABDSP
Route: California Riding and Hiking Trail, Hellhole Canyon Trail
Water in Cased Seep of By Jim Spring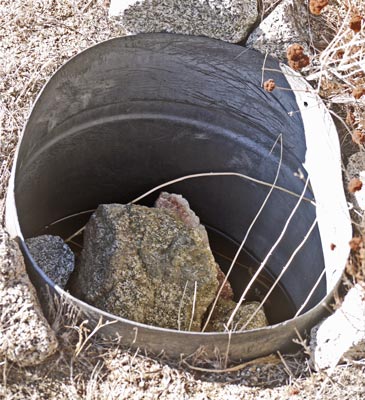 Bench and Defunct Tank near By Jim Spring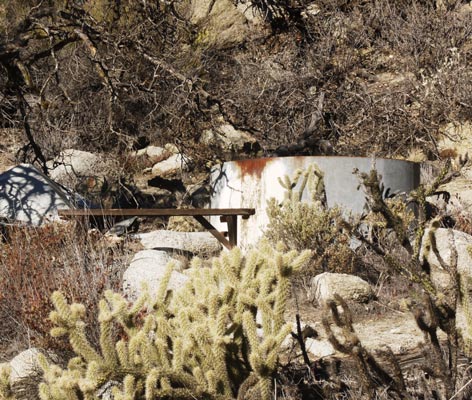 Saturday, December 6, 2014
Pena Spring was north down a wash almost to South Fork Hellhole Canyon. A cluster of relatively lush bushes just to the left / west of the wash marked the spring. Water was standing an inch deep in several places. By Jim Spring was 50' west of the trail by a bench and old tank. A cased seep dug a foot and a half into the sand below the tank had 3" of standing water. I didn't see Jim Spring. Stuart Spring had a rock trough fed by a piped spring flowing a few minutes per quart. Angelina Spring was where Grapevine Canyon fed into a bedrock gully. There was much damp sand, but no standing water. A seep hole would probably have filled quickly. I saw a Black Tail Jackrabbit. I met only two mountain bikers all day. The CRHT was marked periodically and was easy to follow.
Miles: 20 129
Camp: CRHT east of Shelter Valley
Maps: THSDBABDSP
Route: California Riding and Hiking Trail, Pena Spring Wash
Stuart Spring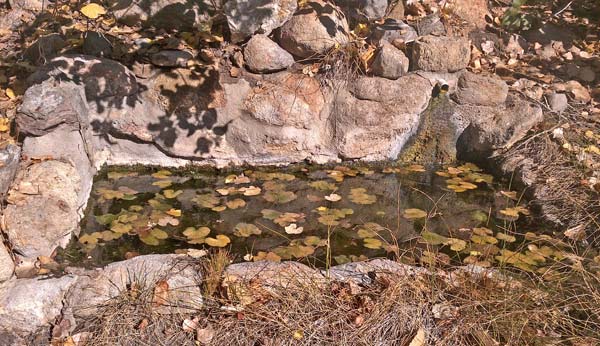 Mortero Worn Through Layered Rock,
Near Box Canyon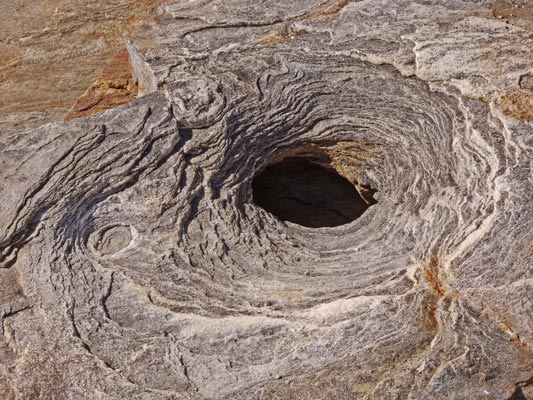 Sunday, December 7, 2014
Until I crossed S2, the CRHT was on the Mormon Battalion and Butterfield Stagecoach Routes. There were many markers for the historic routes, and Box Canyon has always been a personal favorite. Near Box Canyon one can see roadbeds built by the Mormon Battalion and the Butterfield Overland Stage people. Elsewhere, these routes often ran in sandy washes, and no visible trace of their passing is left. Rather than ascending Oriflame Canyon right away, I detoured north along Rodriguez Canyon to San Felipe Valley. I saw old tailing piles, an old concrete block cabin, and an abandoned pickup truck. I also saw several Mule Deer and a Grey Fox.
Miles: 19 148
Camp: CRHT San Felipe Valley
Maps: THSDBABDSP
Route: California Riding and Hiking Trail, Rodriguez Canyon
Dry Trough near Vallecito Wash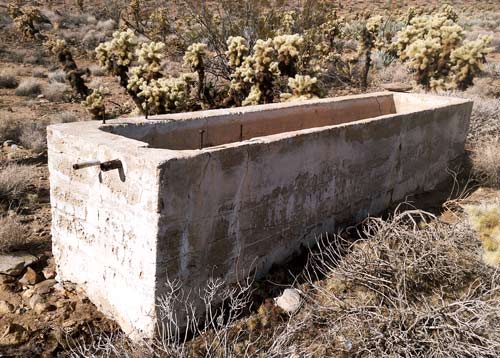 Foggy Dawn in Shelter Valley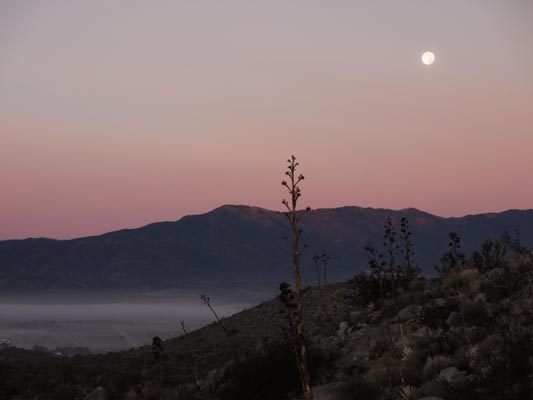 Monday, December 8, 2014
The trail across San Felipe Valley was closed two miles north of 78, before a house, barn, etcetera. There was one brown and yellow CRHT post along it. The trail was posted for pedestrians only. The area east of the trail was closed to entry. On the south side of 78, perhaps 50 yards from the road, were several CRHT posts, but they ended not far west. Chariot Canyon Road CC159 was marked as CRHT south of the mine and double intersection with CC165. One spring was flowing just a bit (See gps table for location.). I descended Mason Valley Truck Trail through Oriflame Canyon, and visited the work camp the builders of the road had used. There was no water flowing up or downstream of the camp as far as I explored. West of the junction with Chariot Canyon Road, MVTT was periodically signed as both CRHT and TCT. A hiker I met gave me a banana, an apple, and some jerky. Many thanks.
Miles: 22 170
Camp: CRHT/TCT between PCT and Sunrise Highway S1
Maps: THSDBABDSP
Route: California Riding and Hiking Trail, San Felipe Valley, Chariot Canyon, Oriflame Canyon, Mason Valley Truck Trail, Trans County Trail
California Riding and Hiking Trail Markers
Sign
Concrete
T Post
Yellow
Topped
Brown
Post
Tuesday, December 9, 2014
Last night a lot of coyotes howled and much frost formed. It was so cold even the skunks were shivering: I smelled whiffs of skunk musk all night and on through mid morning. The CRHT was blazed as CRHT but not as TCT west of S1 Sunrise Highway. I saw some bobcat prints. The GATR spigot at the S1 Sunrise Highway Trailhead for the Noble Canyon Trail produced good, clear water. I had to hitch the last couple miles along S1 Sunrise Highway to make it to the store / motel at Laguna by closing time.
Miles: 18 188
Motel: Laguna Store / Lodge
Maps: THSDBABDSP, TH Cuyamaca Rancho State Park
Route: California Riding and Hiking Trail, Soapstone Grade Fire Road, Upper Green Valley Fire Road, Harvey Moore Trail, Deer Park Trail (formerly East Mesa Fire Road, now overgrown to single track), (Pine Valley Creek is where Jim and I once backpacked from East Mesa Trailhead to explore the old mines.), Indian Creek Trail, Noble Canyon Trail, Sunrise Highway S1
Raccoon Prints Procyon lotor
Note: Right claws registered twice: Hesitant step?
Note: Pebbly Texture of Skin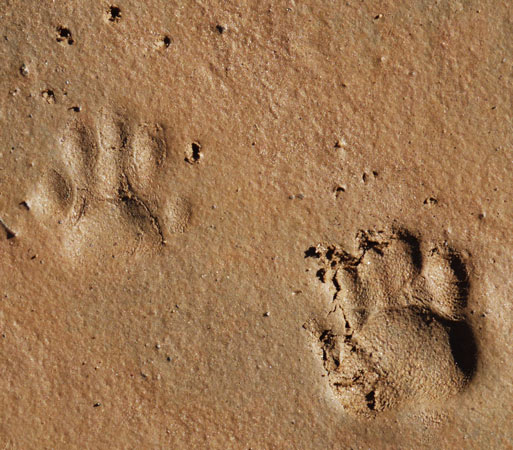 Wednesday, December 10, 2014
I had some broccoli quiche hot from the oven and a banana for breakfast at the Pines Restaurant. There was excellent animal print taking mud in various places along Thing Valley and Fred Canyon Roads. Among the frequent travelers of these roads were a small Mountain Lion, a Fox, and Mule Deer. I saw a Red Tailed Hawk and a Cottontail Rabbit. There were many pools in the bedrock channel of Kitchen Creek, but not much flow. The spigots were working at Boulder Oaks Campground. Two helicopters circled for a long time north of Lake Morena.
Miles: 19 207
Camp: a couple miles north of Lake Morena on the PCT
Maps: THSDBABDSP
Route: Thing Valley Road (AKA Morris Ranch Road, La Posta Road, #), Fred Canyon Road #, PCT
Red Fox Print Vulpes vulpes
Note claws show and are dull.
Note ridge on Interdigital Pad.
Note fur imprint radiates from center of prints.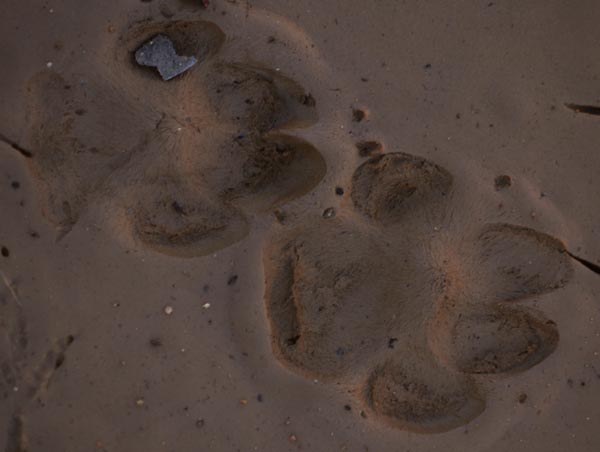 Mule Deer Print Odocoileus hemionus
Dewclaws, or toes 2 and 5, rarely show in deer prints:
Here, the mud was slimy enough to cause a strained gait and imprint the dewclaws.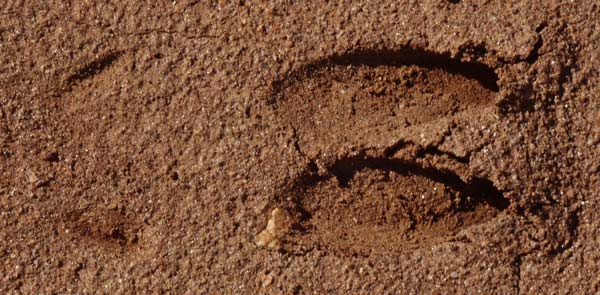 Thursday, December 11, 2014
After scrambled eggs, sausage, hashbrowns, and toast at the Lake Morena store/grill (also wifi), I headed to the ranger station and talked with the staff for a while. There's a decent museum with dam history, the Hatfield rainmaking story, and some live animals. There were some morteros, metates, and some nice pools in the bedrock creek bottoms that could have been used to leach foods when the creek flows were low. I saw a Red Tail Hawk. There was much discarded clothing along the Secret Canyon Trail, indicating that it is an occasional human smuggling route.
Miles: 20 227
Camp: Pine Valley
Maps: THSDBABDSP
Route: PCT, town streets, cross country, Corral Canyon Road, Espinosa Trail, Secret Canyon Trail
Metate, Espinosa Trail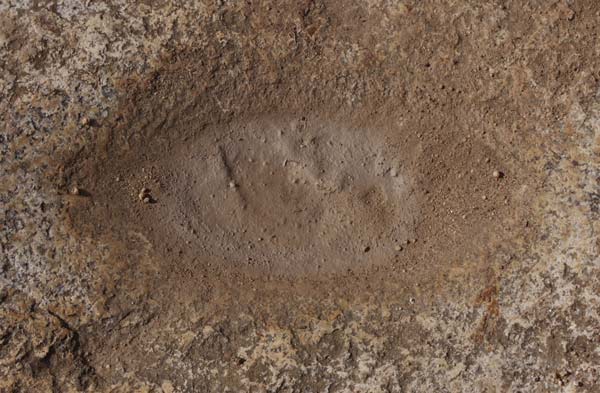 Hiking in the Holiday Season
One good thing about hiking at this time of year is that there is egg nog in all the stores, and I'm doing enough exercise that I can drink it without guilt. But why is there no such thing as chocolate egg nog? Or mint? Most importantly of all, why is there no such thing as mint chocolate egg nog?!?! Imponderable!
Mud Wasp Tunnels, Espinosa Trail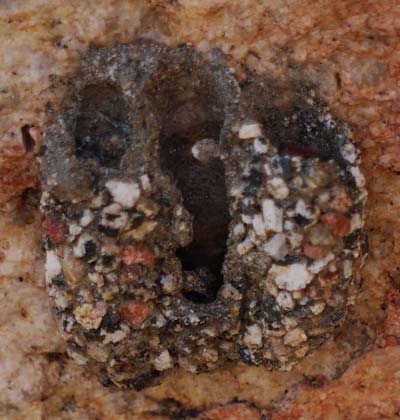 Friday, December 12, 2014
Ice cold rain began slightly before dawn. Water was flowing in Nelson and Pine Valley Creeks. The latter had grazing cattle and flows through the town of Pine Valley upstream, so the former would be preferable as a water source.
Miles: 10 237
Motel: Pine Valley, raining most of my stay
Maps: THSDBABDSP
Route: Secret Canyon Trail, Old US80,
Pine Valley Creek Diversion Ditch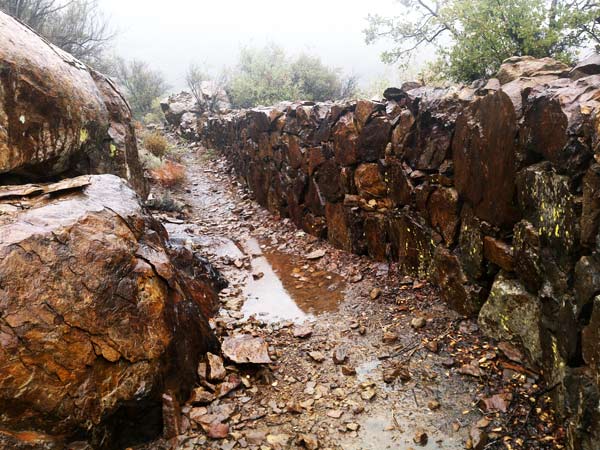 Saturday, December 13, 2014
Along Deer Park Road I visited the arrastra in the mining district Jim and I once backpacked to. There was much more flow in Harper Creek than a few days ago. On entering Green Valley, I scared off a half dozen Mule Deer. There were morteros and pits useful for leaching food in a bedrock area in Stonewall Creek. American Coots Fulica amaericana and Canadian Geese Branta canadensis were plentiful in Cuyamaca Lake.
Miles: 18 255
Maps: THSDBABDSP, THCRSP
Route: Pine Creek Road, Deer Park Road, Deer Park Trail, Harvey Moore Trail, Stonewall Creek Fire Road, Vern Whitaker Trail, Los Vaqueros Trail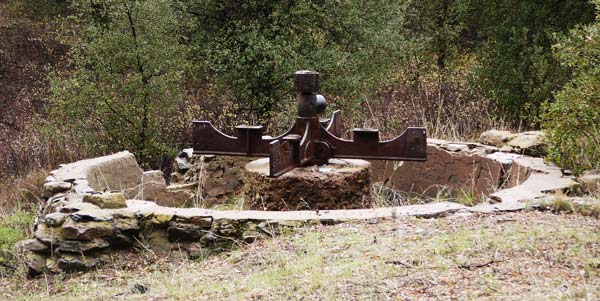 Borrego Springs Predicted Weather
Saturday, November 29 - 81-50F, 0%
Sunday, November 30 - 74-48F, 0%
Monday, December 1 - 74-55F, 0%
Tuesday, December 2 - 70-56F, 90%
Wednesday, December 3 - 75-55F, 60%
Thursday, December 4 - 77-52F, 10%
Friday, December 5 - 73-53F, 0%
Saturday, December 6 - 73-51F, 10%
Sunday, December 7 - 73-53F, 0%
Monday, December 8 - 75-52F, 0%
Tuesday, December 9 - 75-53F, 0%
Wednesday, December 10 - 75-52F, 0%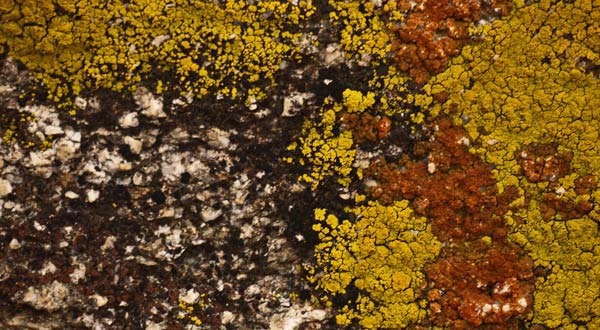 Julian Predicted Weather
Saturday, November 29 - 62-44F, 0%
Sunday, November 30 - 53-44F, 10%
Monday, December 1 - 57-50F, 0%
Tuesday, December 2 - 53-50F, 90%
Wednesday, December 3 - 53-45F, 60%
Thursday, December 4 - 54-43F, 0%
Friday, December 5 - 52-45F, 20%
Saturday, December 6 - 56-47F, 0%
Sunday, December 7 - 60-51F, 0%
Monday, December 8 - 59-48F, 0%
Tuesday, December 9 - 60-50F, 0%
Wednesday, December 10 - 62-50F, 0%
Thursday, December 11 - 59-44F, 0%
Friday, December 12 - 46-37F, 100%
Saturday, December 13 - 43-36F, 20%
Sunday, December 14 - 49-39F, 0%
Monday, December 15 - 47-40F, 0%
Tuesday, December 16 - 45-38F, 90%
Wednesday, December 17 - 43-37F, 40%
Thursday, December 18 - 46-39F, 20%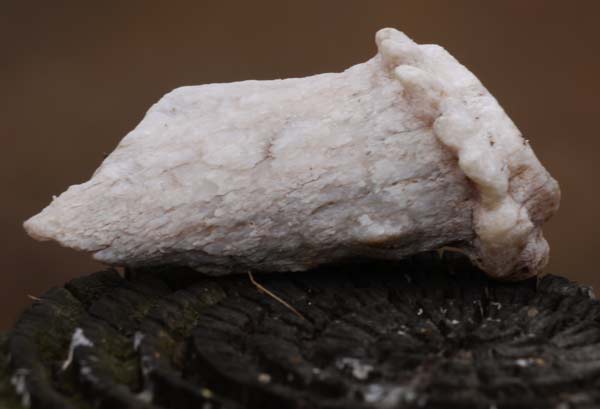 Pre Trip Comments
Trans County Trail
This trail connects the Salton Sea, Borrego Springs, Lake Cuyamaca, El Capitan, Poway, Los Penasquitos Canyon, and Torrey Pines. It is about 140 miles, or one week, in length. The TCT has been known as the Sea to Sea and the Spines to Pines Trails by various groups over time.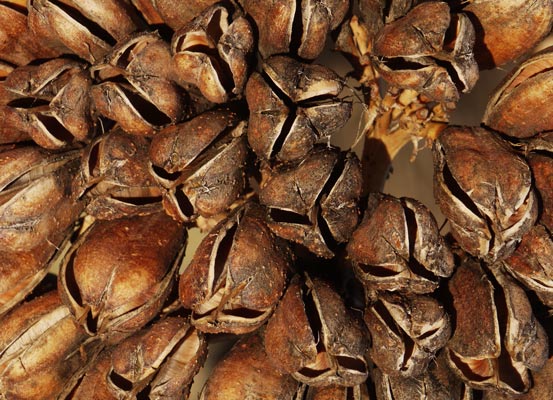 Intersecting Trails
Along the way, it crosses or uses the California Rding and Hiking Trail, the Juan Bautista de Anza National Historic Trail, the Pacific Crest Trail, and the California Coastal Trail. It would be possible to hike parts of these and other, shorter, trails from the Sea to Sea Trail, and see a good bit of San Diego County. If the trip extended to 2 or 3 weeks, that would be OK with me. I have about November 29 - December 17 available, or 17 full hiking days and a day each to get to and from the trail.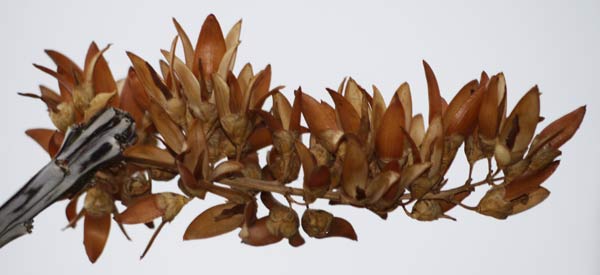 Desert Hiking, Winter, Water
Much of the proposed area is desert or chapparral, so hiking would be more pleasant in winter. Hiking following a rainstorm might make finding water easier. Borrego Springs
Pena Spring
Stuart Spring (piped spring)
Oriflamme Canyon (creek)
Lake Cuyamaca (Lake and Store)
Pine Hills fire station spigot
Cedar Creek
San Diego river
spigot a few minutes into the Oak Oasis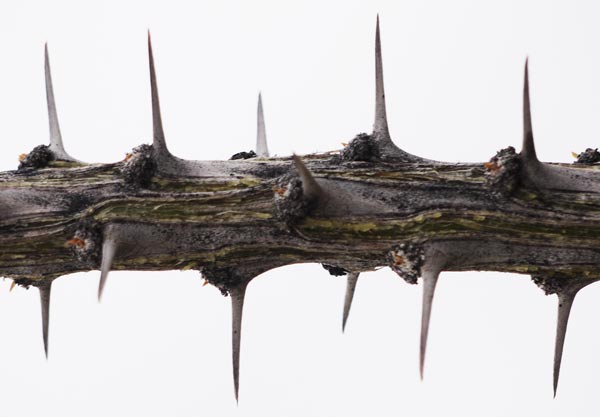 Food, Supplies
Food and supplies are available in Borrego Springs, Cuyamaca Lake, Laguna, Lake Morena, Pine Valley, Barona Casino, Poway, and everywhere west.
My Planned Route
Salton Sea to Borrego Springs 35/323 miles
Maps: TH San Diego, Need more to east
Schad: D5-281
I don't know which roads, but one follows dirt roads from the Salton Sea most of the way into Borrego Springs. One could stash water near Arroyo Salado Campground along S22, or follow a more southerly route to pick up the Anza Trail further south.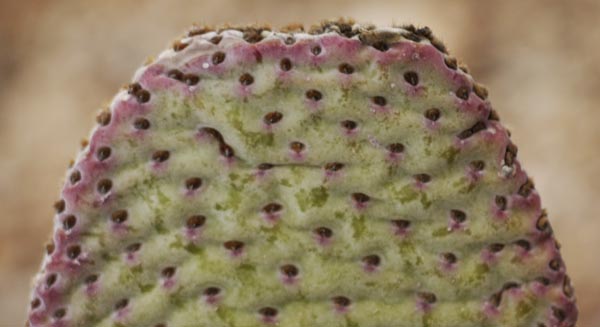 Local Borrego Springs Activities 8/288
Maps: TH San Diego
Schad: D2-241
There is a visitor center and park headquarters. I would want to hike Borrego Palm Canyon, as I remember hiking it with Helen during college. I would also want to hike Hellhole Canyon / Maidenhair Falls. Campgrounds, hotels, stores?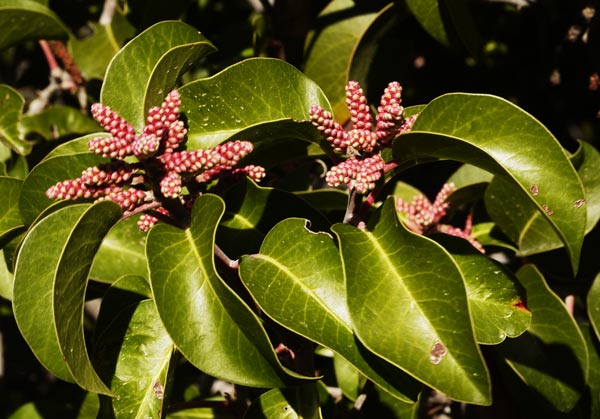 Juan Bautista de Anza National Historic Trail 75/280
Maps: TH San Diego
Schad: D2-241, D1-231
From the Salton Sea, I would have roughly been following the Anza Trail. I might be able to follow it northwest on roads through Coyote Canyon to the area of the town of Anza. There are monuments at San Gregorio, El Vado, Lower Willows / Santa Catarina, and Upper willows. If I then took the PCT, and perhaps bits of the CRHT south, I might hitch back from Barrel Springs to Borrego springs and resume. Or if there's traffic in Coyote Canyon, just hitch back there.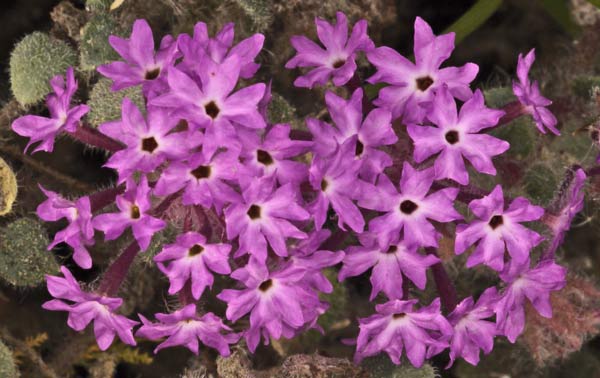 Borrego Springs to Cedar Creek Falls
Maps: TH San Diego, c2c Hellhole Canyon, Culp Valley, Grapevine Canyon, Oriflame, Cuyamaca, Boulder Creek, Eagle Peak
Schad: D2-241, D6-287, M5-159
Although there are gaps, the c2c maps cover enough that I can follow the rest on TH San Diego. Water could be stashed at Plum Canyon along Highway 78.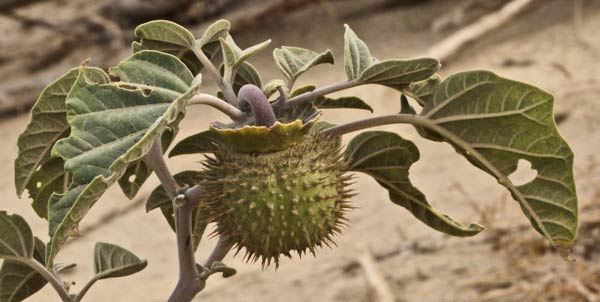 Loop through Cuyamacas, Lagunas, and south 120/205
Maps: TH San Diego, c2c Cuyamaca, More?
One could follow trails west of Sunrise Highway S1 to Laguna M7-171, the PCT, Thing Valley and Fred Canyon Road M8-193 to Lake Morena M9-215, Los Pinos Road, Espinosa Trail, Noble Canyon Trail M7-171, East Mesa Road, and various trails to Cuyamaca Peak, and visit Stonewall Peak and Mine, and the Lake Cuyamaca Store before rejoining the Sea to Sea Trail along Kelly Ditch M6-167.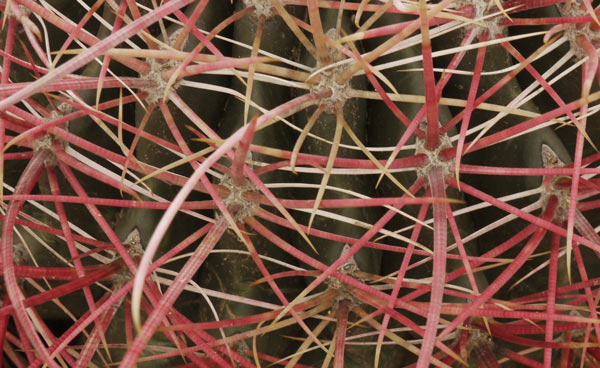 I've decided that I'd rather spend more time hiking the wild lands east of Barona and skip hiking the urban parks to the West. The Barona Casino has transportation back to San Diego, hotel, food, and etcetera.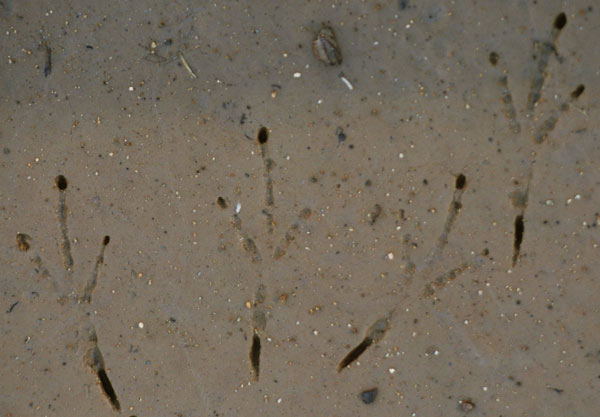 85 miles Barona to Borrego Springs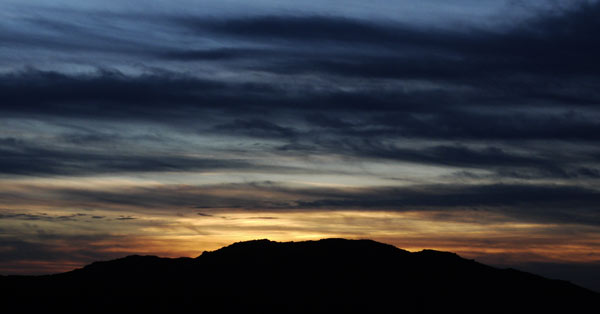 Cedar Creek Falls to Poway
Schad: C8-111, C3-73
Maps: c2c and more, but what?
The c2c maps make it clear that I need to further investigate this area. I seems no wild route is available, and busy, dangerous roads would be the plan.

Poway to Torrey Pines
Maps: c2c
Schad: C4-84, B2-31
The c2c maps are clear. Maybe I would stay in Poway?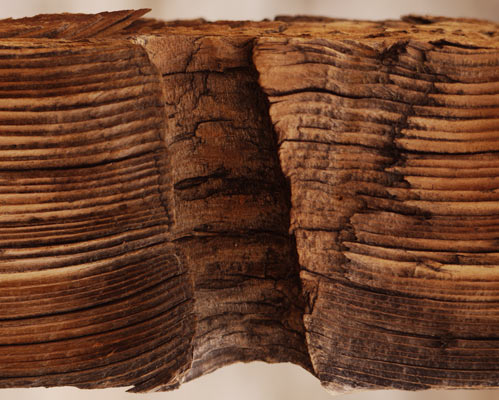 Torrey Pines to Point Loma
Maps: CCT Book
Schad: B2-31, C5-90
Easy enough.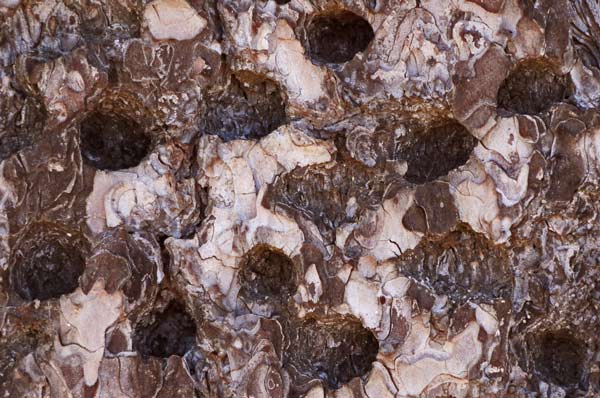 References:
TH San Diego: Tom Harrison San Diego Backcountry, Anza-Borrego Desert State Park Recreation Map
TH Cuyamaca: Tom Harrison Cuyamaca Rancho State Park
X2.1-123: Section and page # from Afoot and Afield in San Diego County by Jerry Schad, 1986 printing
ABAZ: Book Anza Borrego A to Z by Diana Lindsay
Hiking the California Coastal Trail, Volume 2, Monterey to Mexico by Bob Laurentzen and Richard Nichols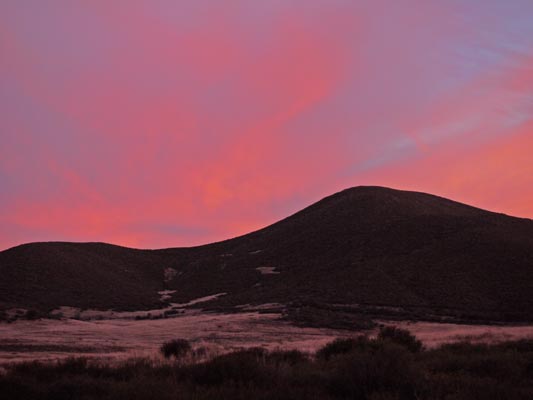 Name
Comment
Latitude
°North
Longitude
°East
SaltonSeaJetty
33.329028
-115.939875
+Highway86 NorthMarinaDrive
33.302772
-115.981804
OasisTectonicWashWater1'BelowS
WaterInSeepDug1'BelowGradeTasteOKpalmsOK
33.269088
-116.034143
+TruckhavenTrail CannonballWsh
33.275960
-116.108193
+TruckhavenTr NForkArroyoSlado
33.274950
-116.112091
+NForkArroyoWash TruckhavenTrl
33.277766
-116.119404
+ArroyoSalado S22borregoSalton
33.283094
-116.152339
+Ella Verde Short Washes
33.265031
-116.162580
+PaloVerde Short Washes
33.267480
-116.164511
+ShortWash DelMalpaisVistaRout
33.270050
-116.186858
+ShortWash ThimbleTrail
33.276767
-116.202161
+FontsPointWash ShortWash
33.283903
-116.220641
+FontsPointWash S22BorregoSalt
33.303463
-116.238980
BusStop892 www.sdmts.com
33.256573
-116.396744
FullGrocer CenterMarket InBack
33.257735
-116.379928
NaturalHistoryBookStoreAdvice
33.256726
-116.377069
BorregoSpringsMotel$75
33.260416
-116.375045
StartOfScuptures
33.282063
-116.374922
CRHT BYP
Sign: HorseCampRoad DesertTrail (Junction)
33.334431
-116.386755
CRHT BYP ElVadoAnzaPlaque634
33.342718
-116.393949
+CRHT (BYP) DesertTrail
33.345966
-116.397197
HorseCamp SpigotOnTrashToilet
Tables CRHT BYP
33.348657
-116.398952
DryStockPond CRHT
33.352873
-116.401795
+Trail Road CRHT BYP
33.359850
-116.404879
+Road OcotilloFlatTr CRHT BYP
33.368645
-116.420877
+CatarinaMonRoad Main Road
33.370037
-116.439939
+Road Trail
33.371743
-116.440467
SantaCatarinaLandmark785
33.372057
-116.440661
+MainRoad SheepCanyonTrail
33.372071
-116.449194
+MainRd SheepCanyonRd LowerWil
LowerWillowsTrail
33.374149
-116.449249
RoadEnd Trailhead CoyoteCreek
CoyoteCreekHighFlowClear
33.420295
-116.476546
Sign BaileysCabin AlderCanyon
Fence RoadEnd Trilhead
33.444409
-116.512111
BaileysCabin ToiletTablesCoral
33.440734
-116.512039
+Roads BaileysCabin AlderCanyn
33.439817
-116.523269
+CoyoteCanyonRd TuleCanyonRoad
ConcreteCisternNear Water???
33.470324
-116.548645
+PCT CoyoteCanyonRd
33.476645
-116.577330
ConcreteGuzzler CisternFullPCT
33.475377
-116.578386
CornerMarkABDSPboundary PCT
33.470777
-116.587575
+PCT TuleCanyonRoad
33.460159
-116.599936
+Road PCT ABDSPboundary
33.441776
-116.604906
Lost Valley + Unpaved Road
33.354063
-116.636181
Lost Valley + Unpaved Road 1
33.361788
-116.637297
+PCT Lost/ChihuahuaValleyRoad
33.381578
-116.595141
DansValley
33.357885
-116.608467
+PCT FaintTrailsEastWest
33.341486
-116.627187
+PCT CRHT
33.333697
-116.638008
+CRHT/LostValleyRoad RoadWest
33.320485
-116.635318
+CRHT/LVR RoadEast LockedToilt
33.313485
-116.640426
+LVR/CRHT TrailEast
33.310507
-116.643255
LVR/CRHT CNFboundary
33.301427
-116.648296
+LVR TrailEast
33.299577
-116.648803
+PCT TrailWest
33.293265
-116.648633
+PCT CRHTeast PostOffice
33.289611
-116.653800
CRHTwest BYP
33.289143
-116.654345
+PCT Highway79
33.288705
-116.653822
+PCT Highway79 WestOfFireStatn
33.273452
-116.644941
WarnerSpringsCommunityCenter
WaterTrashTablesShowerStoreToilet
33.274440
-116.644925
+PCT CRHT 1.2milesEastToPostOf
33.271255
-116.642780
PCTfordsSanYsidroCreek
DryAfter2DaysOfRain
33.248033
-116.599966
+PCT S22MontezumaHighway
33.216856
-116.587857
UnmarkedTrailToCRHThellholeCyn
33.257342
-116.406630
LaundryStoreMoreExpensiveMotel
33.256125
-116.397223
VisitorCenter
WaterStoreToilets
33.257821
-116.405767
+Trail Wash
33.247600
-116.409821
+CRHT VisitorCenterTr Hellhole
PoorlyMarkedJunction
33.246081
-116.409825
EndOfHellholeCanyonSideHike
SharonLeoSacramento 10MinutesMoreTo3"WaterGrapevin
33.236753
-116.440787
3RockpileGraves
33.244957
-116.415056
CRHT TCT Benchmark
33.242038
-116.413323
CRHT TCT BYP +TrailSouth
33.239462
-116.413023
CRHT TCT
33.228526
-116.438604
TCT CRHT BYP +TrailSouth Saddl
33.225866
-116.447889
+CRHT TCT TrailSouth
33.226701
-116.450667
FollowSign CRHTeastbound
33.228037
-116.454353
+CRHT TCT GravelledFootPath
NoHorsesToCulpValley? Follow BYP CRHT TCT Westbnd
33.227839
-116.454804
EastboundCRHT TCT +WashToPenaSpring
33.225090
-116.460950
PenaSpring
800' North of CRHT TCT 1"deepWaterSeveralPlaces
33.226787
-116.462652
DirtRoadEndTrailhead
150'OffCRHT TCT ManyBYP nearby
33.224089
-116.461522
CRHT TCT BYP
33.220508
-116.473832
ByJimSpring 3"WaterInCasedSeep
50'OffCRHT TCT
33.216660
-116.482899
+CRHT TCT S22MontezumaGrade
CRHT TCT on dirt road "Jasper Trail" to south.
33.210600
-116.491038
+CRHT sideRoadToCampsite?
33.203892
-116.487137
+CRHT TCT JasperTrail BYP sign
33.201536
-116.495228
+CRHT OldCulpValleyOrWilsonRd
33.196793
-116.494816
+JasperTrail(dirtRoad) CRHTBYP
33.189902
-116.493928
+CRHT TCT Jasper StubRoadEast
33.188181
-116.492320
+Jasper CRHT TCT BrownOrWhite
FiberglassPosts
33.185970
-116.492573
+JasperTr TCT CRHT BYP
33.175100
-116.498356
+Jasper,GrapevineCanyonRoads
CRHT BYP Turn
33.163880
-116.510815
StuartSpring ClearHighFlow CRHT BYP
33.162740
-116.506776
+GrapevineCanyonRd CRHTtoPlumC
33.145823
-116.448728
+Hwy78 CRHT Plum,GrapevineCyns
33.128699
-116.425637
+DirtRoads CRHT Sign
33.114056
-116.429562
EndOfRoad CRHTcontinuesInGully
33.110269
-116.431691
CRHTleavesGullyFloor
AroundPourover
33.107207
-116.433382
CRHTleavesGullyFloorAtPourover
33.100544
-116.435044
CRHTleavesGully
33.098916
-116.434784
CRHT Ridge NiceView
33.096903
-116.434495
+CRHT TrailWest
33.086554
-116.428882
+4WDroad CRHT BYP
33.066817
-116.412973
+CRHT BYP 4WDroad
33.050980
-116.406994
CRHT MormonBattalionPost
33.041935
-116.405308
CRHTparallelsRoad
33.041270
-116.405213
CRHT ButterfieldMormonKearnyEmigrantFootWalkerPass
33.036460
-116.403104
+CRHT BlaireValleyRoad
33.035152
-116.403466
CRHT HistoricMark+DirtRoad
33.030432
-116.408771
+CRHT SpurRoadToS2
33.023126
-116.417267
+CRHT Road
33.019364
-116.416084
US MORMON BATTALION TRAIL
33.017868
-116.421482
CRHT BoxCanyon
33.014569
-116.442310
+CRHT S2Stagecoach
33.013019
-116.453740
CRHTdefunctConcreteWaterTrough
33.011672
-116.457498
CRHTleavesWash
33.010509
-116.459249
CRHTjoinsWashRoad
33.010740
-116.460989
+CRHTonRoad PrivateRoadGate
33.013252
-116.471652
RoadGate CRHTblaze
33.017647
-116.477730
+CRHT MVTT OriflameRodriguezCn
33.018446
-116.479776
ConcreteBlockHutRodriguezRoad
33.035390
-116.510484
RodriguezCynRdRC160 BLM/ABDSP
33.041633
-116.513748
+RodriguezRC160 RC164stub?
33.044608
-116.516325
+RodriguezRC160 RC163toPCT?
33.046799
-116.519474
+PCT RodriguezRC160 RC162
33.050363
-116.524165
78South
33.078369
-116.531474
+Hwy78 GatedDirtRoad With BYP
Sign:PedestrianTrafficOnly
33.080702
-116.524504
BYP
33.081242
-116.524192
ClosedEastofroad
33.103519
-116.526486
GateClosedToNorth
33.109328
-116.525340
BYP SouthOf78
33.080291
-116.525540
CRHT BYP oldRoad
33.078879
-116.528288
CRHT BYP
33.078356
-116.530075
CRHT BYP
33.077574
-116.531270
BannerStoreBus891
33.068440
-116.547493
+78Road
33.067482
-116.547698
CattleGateBLMboundary
33.063532
-116.547558
+CC159 RoadEast
33.053986
-116.542400
+ChariotCynRdCC159 RdsE&W Sddl
33.047046
-116.539320
+ChariotCynRdCC159 CC165
33.038307
-116.537205
+CC159 CC165 CRHT BYP
33.037259
-116.536659
SeasonalChariotCanyonSpring
LowFlow AtBaseOfLargeOakTree
33.035771
-116.536301
ChariotCanyonFireTank
Contains1"water andLotsOfTrash
33.029058
-116.531355
CRHTChariotCynRd BLM/ABDSPbdry
33.021289
-116.528509
Morteros ChariotCanyon CRHT
33.014612
-116.526714
+CRHT PCT ChariotCanyonRoad
33.013365
-116.527238
+PCT ChariotCanyonRoad
33.011124
-116.523317
+ChariotCynRd MVTT CRHT TCTblz
33.010660
-116.519234
MasonValleyTruckTr CRHTBYPsign
33.012323
-116.498156
+MVTT CRHT RoadToOriflameCreek
33.014869
-116.495074
EarthPlatforms Camp
33.014477
-116.491965
ConcreteSlab
33.014598
-116.493318
+PCT MVTT CRHTsplit TCT
CisternDry
33.010690
-116.538281
+CRHT TCT MasonValleyTruckTrai
33.010296
-116.539249
+CRHT Road
33.001982
-116.537614
+CRHT S1SunriseHwy PedroFagesM
ConcreteTrough2"Water
32.994333
-116.542843
+CRHT LaCimaTrail
UpperGreenValleyTrail1.4m SunriseTrailhead2.6m
32.993759
-116.543305
+CRHT OldRoad
32.978738
-116.548988
CRHT ABDSP CuyamacaRanchoSPbdy
32.976835
-116.549085
+CRHT SoapstoneGradeFireRoad
32.969463
-116.545160
+SGFR UpperGreenValleyFR,Trail
32.968542
-116.538259
Gate LaCimaFireRoad UpperGreen
32.957913
-116.540469
+UGVFR RoadEast
32.941052
-116.551087
+UGVFR StonewallCreekFireRoad
32.940218
-116.553104
+UGVFR HarveyMooreTrail
32.939867
-116.553052
+HarveyMooreTr EastSideTrail
HarperCreekDryHere PoolsSeepsInBedrockChannelUpstr
32.933405
-116.547154
HarveyMooreTrail DryCampSite
32.926080
-116.533516
+HarveyMooreTrail DeerParkTrl
1.1MileSouthGraniteSpring 1.5mEastCRSP/CNFboundary
32.916688
-116.532998
+CNFindianCreekTr CRSPdeerPark
32.909677
-116.514721
+IndianCreekTrail DeerParkRoad
ChampagnePass2
32.909939
-116.513485
+IndianCrTr OldRoaDToMines
32.911668
-116.512448
+IndianCreek PineMountainTrail
ChampagnePass
32.909058
-116.497143
+IndianCrTr TrailNorth AtIndia
AtIndianCreek
32.908314
-116.489480
+IndianCrTr NobleCanyonTrail
32.900213
-116.484846
+NobleCanyonTrail Road
32.904190
-116.476321
+NobleCynTr Trail5
32.904110
-116.472495
+NobleCanyonTr Trail
32.905457
-116.459197
GATRspigotFlows NobleS1trailhd
32.905712
-116.458219
LagunaStoreMotelPostOffice
32.867061
-116.419221
VisitorCenterLagunaClevelandNF
32.867838
-116.418714
LagunaSportsAndSupply
32.864956
-116.420283
PineHouseCafe OftenOpen
32.862163
-116.420048
+PCT ThingValleyRoad
OldRoadNearTVR
32.850855
-116.419023
+PCT ThingValley/MorrisRanchRd
32.841576
-116.418381
ThingValleyRd OldCabinToWest
NewCabinsToSouth
32.829457
-116.411210
+FredCanyonRd16s08 15s05
15S05:LaPosta/MorrisRanch/ThingValleyRdVehicleGate
32.813546
-116.407223
FredCynRd AnemometerTower
32.793352
-116.420341
+PCT FredCanyonRoad
CibbetsFlatCampground.6mWest UnexplodedMilitaryOrd
32.771656
-116.439067
+PCT KitchenCreekRoad
32.747298
-116.451379
+PCT TrailSoutheast
32.728378
-116.474288
+PCT Interstate8
32.734282
-116.479971
+PCT OldHighway80
32.731919
-116.483296
PCT BoulderOaksCampground
ToiletsWaterTrashTablesCorrals
32.729001
-116.483183
+PCT BuckmanSpringsRoad
32.714838
-116.498503
+PCT TrailWest
32.696148
-116.500017
StoreGrillLakeMorena
32.680275
-116.512156
LakeMorenaOverflowParking
32.685606
-116.521051
LakeMorenaNorthShoreCampground
Closed
32.701980
-116.520538
+KernanCycleTrail 17s04CorralC
17S04/CorralCanyonOMorenaStokesRoad
32.728274
-116.539807
+EspinosaTrail 17S04CorralCnyn
32.735885
-116.557416
+DirtRoad EspinosaTrail
32.740139
-116.563528
+EspinosaTrail LosPinosRoad
32.747562
-116.575508
+EspiosaTrail Road
32.752673
-116.608442
+EsplnosaTrail CorteMaderaRoad
32.754160
-116.619667
+EspinosaTrail CorteMaderaRoad
32.755120
-116.621618
+Espinosa SecretCanyon/PineVal
32.753974
-116.646863
SecretCynTrFordsSecretCrDry
32.761404
-116.636619
+SecretCanyonTrail TrailWest
ToTrailNorth?
32.810436
-116.602964
HiFloClearWaterNelsonCreek
32.811482
-116.601798
+PineCreekRoad NobleCanyonThRd
14S05B
32.853096
-116.523445
+PineCreekRd14s05 RoadWest
32.867259
-116.516230
Road PartiallyFullTroughsLowQua
32.883192
-116.503138
+DeerParkRoad PineCr/LagunaMdw
32.894259
-116.505006
+ColdSpringTr StonewallCreekFR
32.951972
-116.559089
+StonewallCrFR VernWhitakerTrl
32.967967
-116.556488
TrailheadShowersToiletsOff
32.969802
-116.562131
LosVaquerosTrailhead
32.970803
-116.563695
+LosVaquerosTr CRHT
32.971559
-116.564543
+LosVaquerosTrail CRHT BYP
32.974352
-116.569055
+LosVaquerosTrail Road
32.976979
-116.572488
LakeCuyamacaStoreRestaurant
32.986858
-116.583289
Name
Comment
Latitude
°North
Longitude
°East