Dan's Tahoe Rim Trail Walk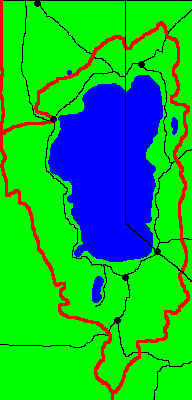 Thursday, July 12th, 2012
The bus dropped me at the intersection of US395 and California 89, near Topaz. Pat picked me up and took me to the TRT trailhead at Big Meadow, off 89. He was quite knowledgeable about local hiking, so the conversation was interesting. The Leviathan, an abandoned sulfur mine near Markleeville has naturally acidic soil, and leach water is polluting the Carson River. The mine has become a superfund site. The TRT walk was pleasant, through a pine forest with trees as much as 3 and 4 feet in diameter. There was fragrant, tasty mint. The walking was easy, with little overgrowth, a nice hard walking surface, and few blowdowns. A snow plant had lost its bracts and had just flowers left. There were many rills providing good water. Tahoe Draba grows near Freel Peak, and hikers are cautioned not to leave the trail to preserve it. I saw some Stellars Jays Cyanocitta stelleri.
Camp: Freel Peak
Miles: 13
Friday, July 13th, 2012
I saw a woodpecker with red on the back and top of the head. There were good views from Genoa Peak, but between the noise of the generators and air conditioners, and all the antennae, I didn't stay long. There was no water past Nevada 207, and I got fairly dehydrated. Many snowplants had flowers but no bracts. They appeared a bit dry, and yellowish rather than bright red, so perhaps they were dying. There were many chipmunks, not many tree squirrels.
Camp: Between Duane Bliss and Genoa Peaks, outside the road bend
Miles: 24 37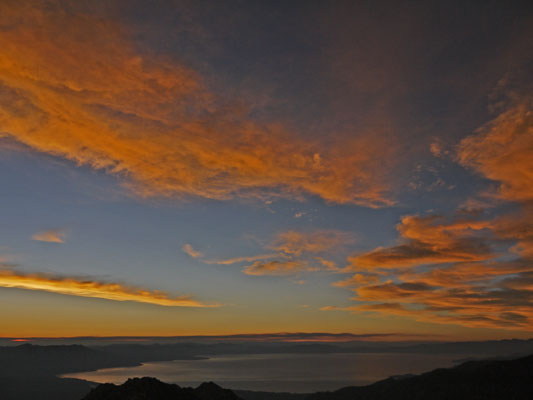 Saturday, July 14th, 2012
With no on trail water, I began my day with a cross country search for water in places that seemed likely per my topo map. I found a clear, high flow spring and was able to tip some southbound hikers. The only other water on trail was the well at Marlette Peak Campground and at Twin Lakes. I saw a mortero, a metate, and a few rotten logs of an old log cabin at Twin Lakes. I saw a woodpecker with white and black stripes on the head, and 5 geese overflew my camp. Spooner Summit had many interpretive displays, and I spent a while contemplating its history. I saw a mother Grouse and 4 chicks.
Camp: A mile north of Tunnel Creek Road
Miles: 20 57
Sunday, July 15th, 2012
I saw Black Bear Ursus americanus prints in the early morning. Galena Falls was nice, but crowded. The views into Truckee, and the nearby lakes, and south down Lake Tahoe, were magnificent. Mud Lake was nice and had good water. There was much yellow pine pollen dust.
Camp: 2 miles west of the California - Nevada Border
Miles: 24 81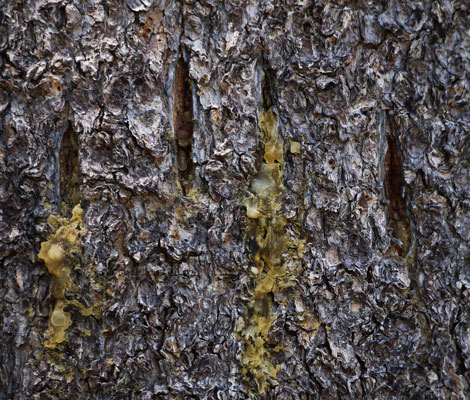 Monday, July 16th, 2012
At Watson Lake, I saw Black Bear Ursus americanus claw marks in trees. There were also 2" fish and smaller polliwogs, and many dragonflies. I saw two pheasants, and lots of Wolf Moss, actually a Lichen, Letharia vulpina. Later I looked across the Truckee River Canyon to Squaw Valley and the ridgeline (Crystal Range) on which the PCT runs. In Tahoe City I resupplied at a full grocery store a couple hundred yards off the trail. For dinner: cherries, corndog, milk, and cookies. For the trail: 10 grain bread, mashed potatoes, cookies, peanuts, dates, and parmesan cheese.
Camp: 2 miles west of Tahoe City, near Page Meadows
Miles: 24 105
PCT Tahoe City Resupply Routes
A PCT resupply idea would be to walk down the TRT to Tahoe City, with its grocer, then down the bike path along the Truckee River to Squaw Valley, then up the trail there to return to the PCT.

Tuesday, July 17th, 2012
There were several excellent tasting types of mint, and many wildflowers. The PCT here runs along the Crystal Range, which receives much precipitation. The Carson Range, the east rim of the Tahoe Basin, where I walked the last few days, receives less because it is in the rain shadow of the Crystal Range. So there are many more springs here, more vegetation, more of everything that comes with water. Much of the PCNST ran behind Squaw Valley, so there was ski resort junk laying about. There were many bats and an owl flying above my camp.
Camp: 2 miles south of Tinker Knob, PCT mile 1146, Section K
Miles: 24 129
PCT Truckee Resupply Routes
The Coldwater Canyon Trail, which leaves the PCT near Tinker Knob, and comes out near Donner State Park, is an alternate for PCT hikers walking into Truckee. The old rail grade with snowsheds through Donner Pass, now an ATV road, might also work. The Donner Lake Rim Trail (which does not circle the rim around Donner Lake) did get me into town (north of I80). Truckee has a full grocery near the junction of highways 89 and US40, and perhaps some outfitters. Hotels are few and expensive.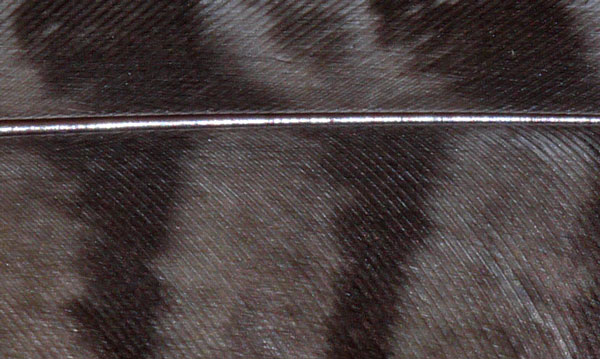 Wednesday, July 18th, 2012
I saw two Alligator Lizards Elgaria ? in Donner Pass. The only other reptiles I saw on this trip were polliwogs in Watson Lake.
Camp: Peter Grubb Hut
Miles: 16 145
Thursday, July 19th, 2012
With dark clouds and occasional drizzle, I decided to stay at the hut. To entertain myself, I cleaned it (about 5 gallons of dirt tossed out!!!) and read some mediocre books. I talked with many hikers.
Camp: Peter Grubb Hut
Miles: 0 145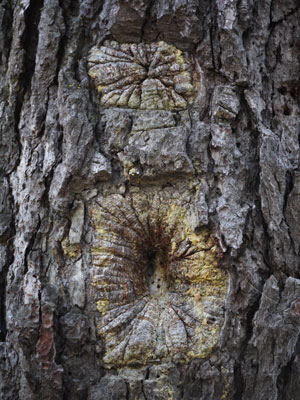 Friday, July 20th, 2012
I hiked into Truckee via the PCT, the Donner Lake Rim Trail, and US40. I saw prints of Black Bears Ursus americanus and Mule Deer Odocoileus hemionus. I got a hotel room near the train station, where I'll be boarding a bus for Santa Barbara tomorrow morning.
Hotel: Truckee
Miles: 15 160
Summary
The Tahoe Rim Trail runs 165 miles around Lake Tahoe, and has outstanding views.
I hiked only the east side this trip. This offered views west to the lake and east to the deserts, and to the lights of Carson City, Reno, and the many other communities of the US395 corridor. I skipped the west side, also known as the Pacific Crest Trail, which I walked in 2003. I have not walked 4.9 miles of the TRT south of the Big Meadow trailhead to the PCT TRT split north of Carson Pass. Perhaps some day... I took the bus up US395 to Highway 89, and hitched to the Big Meadow trailhead at Highway 89. No permits were required. After intersecting the PCT west of Tahoe City, I walked north on the PCT, then into Truckee, then bussed to Santa Barbara for my family reunion.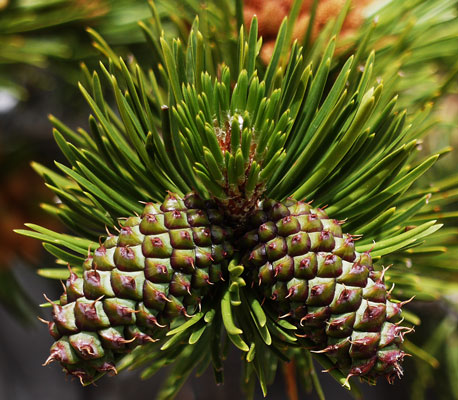 After comparing the guidebook (wordy enough that it's hard to find the directions among the pointless chatter) and the Tom Harrison map, I decided the map was a higher quality, cheaper, and more useful product.
The TRT is heavily used by mountain bikers. In some areas, the trail is not blown extra wide, churned to dust, etcetera, so is nice, but in other areas bike damage is quite evident in the trailbed. Worse, in some areas, tracks weave around in the sand off the trail as far as one can see. Those tracks don't seem to go away over time and are often visually accentuated by pine needles and other dark organic detritus which collects in the groove.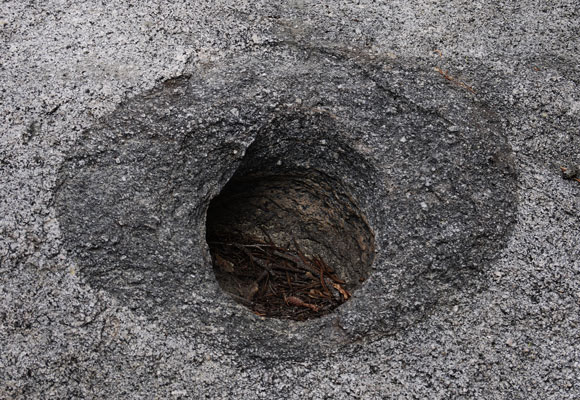 The weather was good, with just one day of occasional sprinkles. Haze was always present, degrading photographs of the lake, for example.
Water was plentiful south of Daggett Summit, with rills every hour or so along the trail. After that, only lakes, a few streams, and a well provided water. All of those sources provided good, clear water, and carrying from source to source was not a problem. The longest waterless stretch was about 18 miles.
I enjoyed the views, the hike, etcetera. I'll probably come back sometime...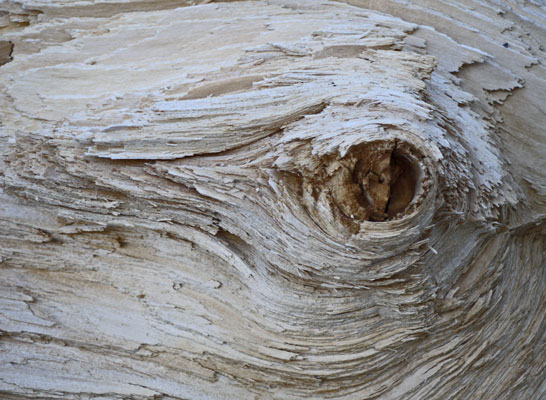 The Gear I Used

Things I Wore
Comments
Short Pants
Long Sleeved Shirt
Sun Hat
Boots
Wool Ankle Socks
Underwear
Panasonic G1 Micro 4/3 Camera
45-200 Lens, 14-45 Lens, assorted filters, bag, etcetera
Wallet
Garmin 450T GPS
TRT Track Loaded, Has Topo Map
iPod Touch
For writing this journal
Cell Phone
Watch
Things in My Pack
Comments
Map
Flashlight
1 AA Cell Aluminum LED
Key
Aspirin, Tylenol, Vitamins
Lip Wax
Sunscreen
Glacier Glasses
2 Pair Reading Glasses
Compass
Cigarette Lighter
Eating Gear
Spoon
Water Bottle
Steripen
UV Water Sterilizer
Potable Aqua
Backup Chemical Water Sterilizer
Bear Rope
Hygiene
Toilet Paper
Toothbrush, Paste, and Floss
Sleeping Gear
Silnylon Tarp and Groundsheet
Sleeping Bag
Foam Pad
Backpack
Trigon Deva
Plastic garbage bag
To keep gear dry
Clothing
Wool Socks
Long Pants
Rain Jacket
Rain Pants
Fleece Shirt
Fleece Pants
Fleece Balaclava
Batteries, Chargers
Cell Phone Charger
iPod Charger and Cord
Camera Charger and Cord
Not required due to short trip, forwarded to Santa Barbara.
AA Lithium Spare Cells
4 in Steripen, 2 in GPS, 1 in Flashlight. Not required due to short trip.