Florida Everglades Ten Thousand Islands Canoe Trip

February 13 - 19, 2010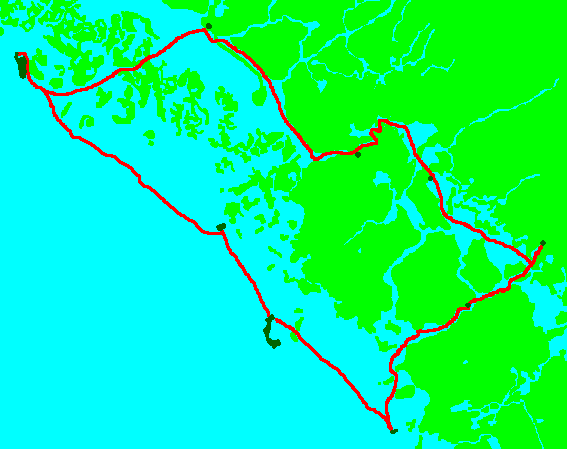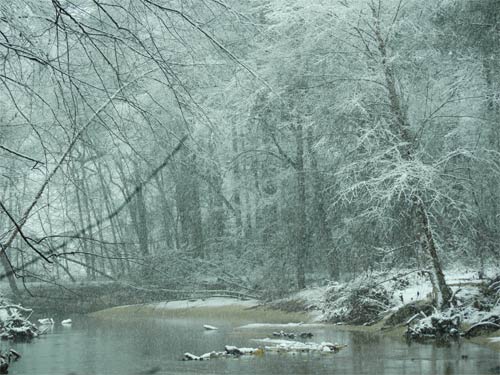 Friday, February 12th, 2010
It snowed over 3 inches in Marietta today. The low temperatures have been around 25°F for the last several days and will be for the next several. Emails and phone calls about how tough it's going to be for some trip members to drive through the snow have been flying around. So it's a great time to head for south Florida.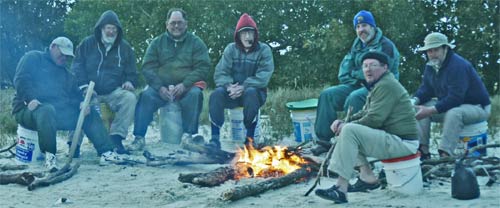 Rusty, John/Mother Nature's Son, Tom, Uncle Chard, Rich, Neal, and Dick/Tin Cup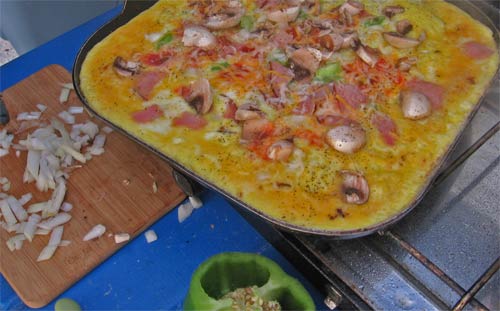 Saturday, February 13th, 2010
Rich, Uncle Chard, and I drove from Atlanta to Sarasota. The local roads were icy and I slid around a lot, but the freeways had been salted and were safe to drive on. Down to about 100 miles north of Florida, there was snow along the freeway. We crossed into Florida around 2PM, and stayed in a Sarasota motel.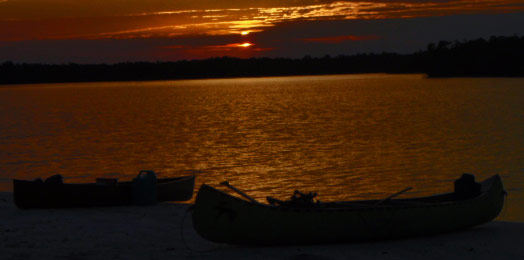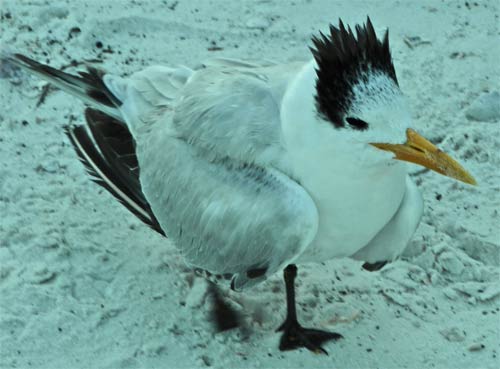 Sunday, February 14th, 2010
We launched from the Everglades City Ranger Station in the afternoon and paddled out Indian Key Pass and around the Stop Keys to Tiger Key, our first camp. During the paddle, we saw lots of dolphin, Great Egrets Ardea alba, Great Blue Herons Ardea herodias, and jumping fish. There was a Royal Tern Sterna maxima who appeared healthy in our camp when we showed up, but was soon stumbling and died a few hours later. Uncle Chard told the story of a trip to Tiger Key years earlier when a storm surge flooded the island several feet deep, and his party tied the boats and gear in trees, then climbed them themselves until rescue.
Distance Paddled:8 Statute Miles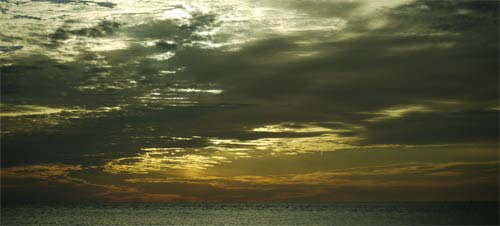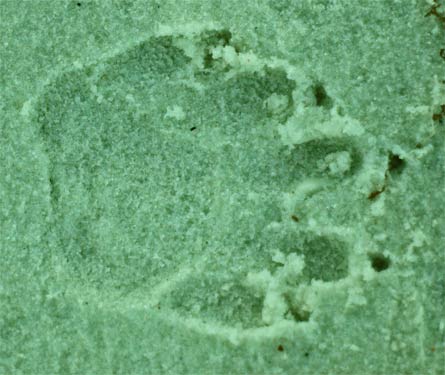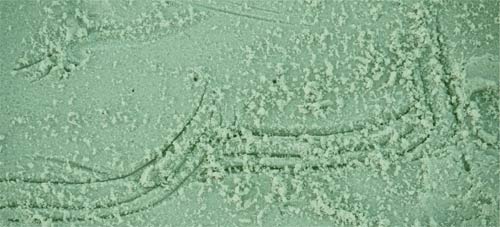 Monday, February 15th, 2010
Rich and I found we could paddle fairly quietly, and snuck up on other canoes and tried to scare their crews. We had lunch at Rabbit Key, then moved on to Pavillion Key and camped. Raccoons stole a bag of bread from John's tent. I hadn't thought it would rain overnight, but it did around 11:30 pm, and I had to get up and install my rainfly in the dark and rain. In the morning it was so windy that the first thing I did was drag my tent full of gear to the lee of a bush and lash it down. Rich and Uncle Chard's tent had been destroyed by the wind overnight, with broken poles and with the rainfly ripped off and flapping in the breeze.
Distance Paddled:12 Statute Miles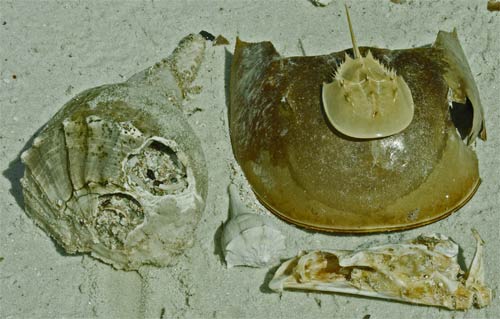 Tuesday, February 16th, 2010
The seas were a little bit too high for open canoes, so we stayed on Pavillion Key. We moved our camp to a tree sheltered area to get some protection from the wind, but got a lot more raccoons in the bargain. We saw several in the camp at night, and tracks and scat were all around the camp and canoes in the morning. There were many Osprey Pandion haliaetus nests on the island.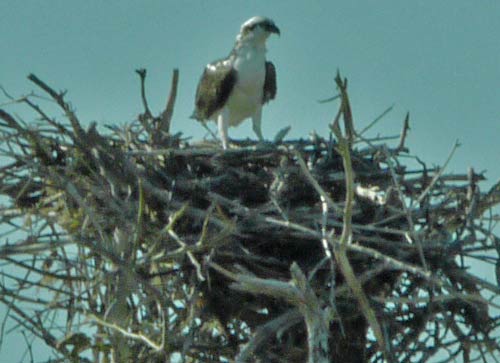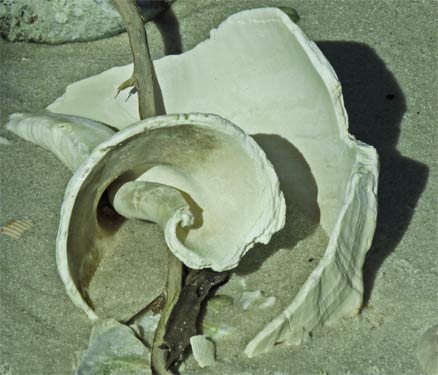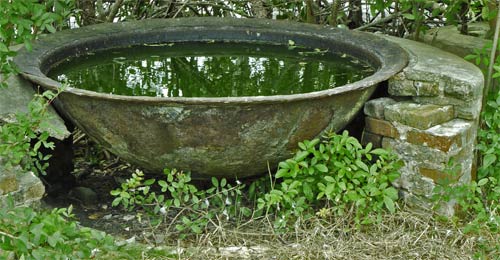 Wednesday, February 17th, 2010
We had planned to stop at Mormon Key for lunch, but misnavigated to New Turkey Key. It was a beautiful spot, with with many Osprey nests and sea shells. We then travelled up the Chatham River and set up camp at The Watson Place. This is the site of an old Sugar Cane plantation, and there were ruins of old trucks, buildings, cisterns, cane syrup boiling pans, and machinery to see. There was a bee nest there, and Neal, who keeps bees, suspected they may be Africanized bees because the comb cell diameter was smaller and the walls thinner than his at home. Two other parties camped there, and it was quite crowded.
Distance Paddled:12 Statute Miles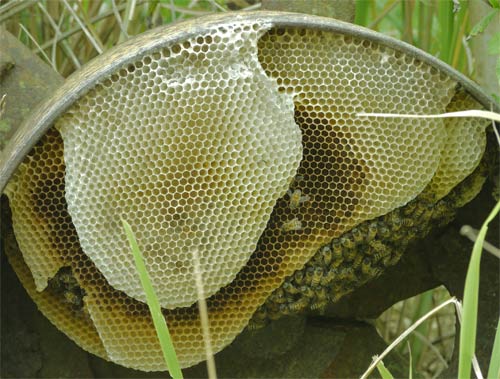 Watson
Watson is a local legend. Before coming to Florida, he was rumored to have killed several people. The locals gradually figured out that while many people went to the Watson Plantation to work, none ever returned. Eventually, bodies showed up, and Watson was killed in a big shootout.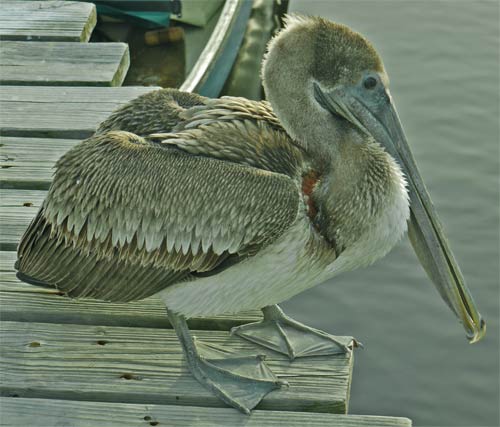 Thursday, February 18th, 2010
A short paddle took us to our camp at the Sweetwater Chickee. This was our only camp in relatively fresh water, so we saw gators for the first time on our trip, as well as bromeliads, etcetera. John and I took a day paddle to creeks and lakes to the east. A Brown Pelican Pelecanus occidentalis visited us for a couple of hours at the chickee. He may have been sick, the skin behind his neck was raw, and he appeared to be shivering. There was a beautiful ice ring around the sun.
Distance Paddled:4 Statute Miles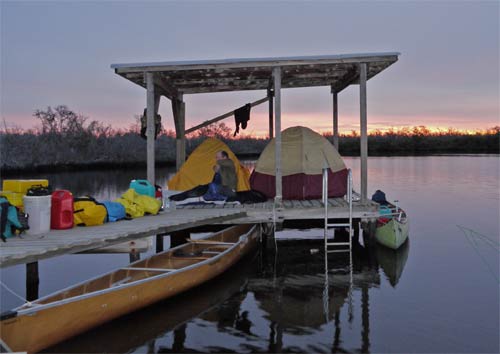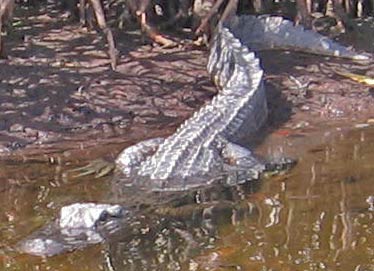 Friday, February 19th, 2010
We visited the private chickee at the north end of Oyster Bay and had lunch at the Lopez place on the way back to Everglades City. We slept at the Sarasota palatial house of Tin Cup's cousin.
Distance Paddled:19 Statute Miles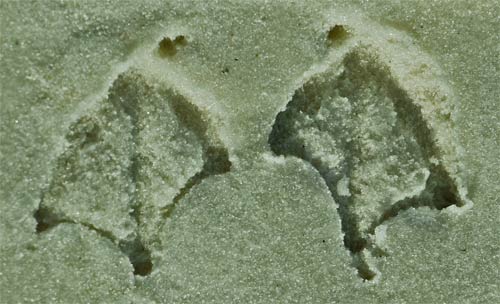 Lopez
Our lunch was at the site of the former Lopez place. One of the Lopez boys shot over 10,000 alligators during one month.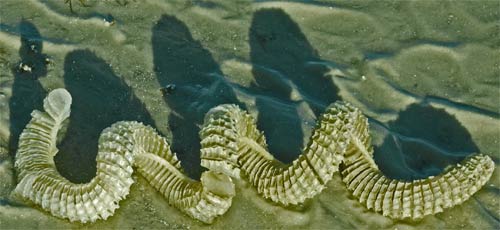 | Costs | $ |
| --- | --- |
| Gasoline Share | 70 |
| Motel Share | 26 |
| Grocery Share & Personal | 83 |
| Permit Share | 11 |
| Restaurants Share & Personal | 52 |
| Total | 242 |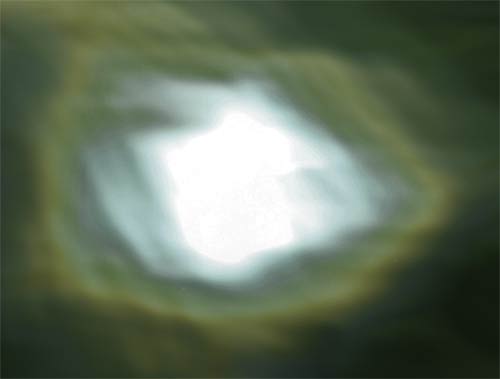 Weather
High icy clouds and stiff surface winds continued through the whole trip. The photos above and below are of the halos that are formed by clouds of ice crystals. The first is reflected off the water surface. This reduces the dynamic range of the photo so that you can see the sun and the spectrum of the halo. Below is a late afternoon photo of the larger secondary halo. These icy halos are often harbingers of bad weather, showing up around the sun or moon several days before storms arrive.
It was always cold enough on the trip to wear at least one fleece garment, and sometimes I wore nearly all my layers.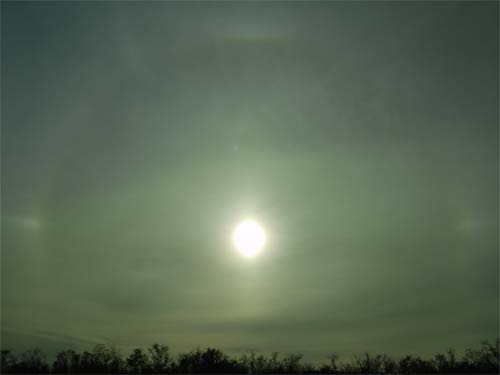 Conclusion
There were birds of every sort to see. Often we saw dolphin. Big, beautiful seashells littered the shores of the keys. There had been a big fish die off due to exceptionally cold weather, and there were many fish skeletons on the beaches. In the freshwater areas, we saw many gators. In all the trip lived up to the South Florida reputation for high wildlife density. It was great to see old friends again, and to meet some new ones. I have no Egrets.