Pacific Crest Trail, Washington, 1998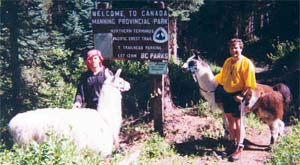 Jim and Dan at Canadian Border with lamas borrowed from a party hiking in from the Canadian side.


The PCT runs on the ridge in the background. Taken from Gold Ridge (first ridge east of PCT). 15 miles south of Canada.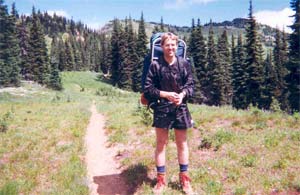 Jim in Jim Pass with Jim Peak in Background.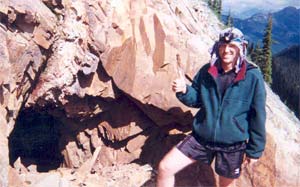 Jim loves nothing more than exploring old mines. Near Windy Pass.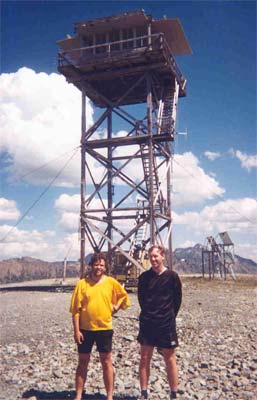 Slate Peak Fire Tower.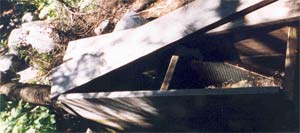 Wooden Aqueduct, still in use. An Engineer's curiosity. North of Lake Chelan, a few miles off the PCT.


Hart Lake. A few miles east of Suiattle Pass.


Glacier Peak from south of Fred Pass.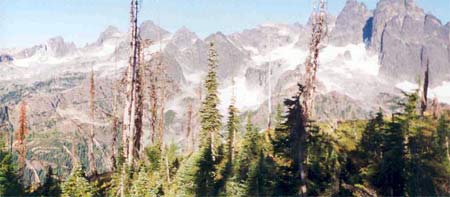 Ridge near Escondia Lake, Alpine Lakes Wilderness.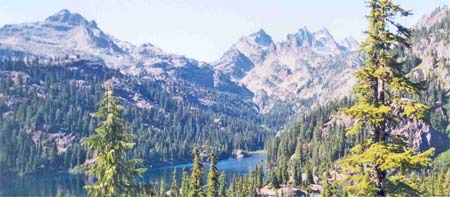 Spectacle Lake, Alpine Lakes Wilderness.

On Mount Adams, Washington, just off the PCT. Ken, Tom, Dan, Bruce. 1997